How To Make Pins Go Viral
If you're struggling with Pinterest, brand new to using the business features or you just want to learn how to get the most out of it, we're here to help you thrive organically. The algorithm can change often so you want to pay attention to your analytics weekly or at least monthly. Having a pin go viral is really exciting for any brand. However, making it happen can be a little trial and error.
How To Make Pins Go Viral
Now before you go pinning anything, let's walk our newest boss mama's through some of the Pinterest basics:
1.) Pinterest is a search engine NOT a social media platform- this means that when you publish pins to your boards linking back to your websites (and even your IG accounts), your photos are more likely to show up on Googles first page as long as you apply the correct strategies…which leads to more sales for your business!
2.) You must create a business account, so switch those personal accounts over to business straight away.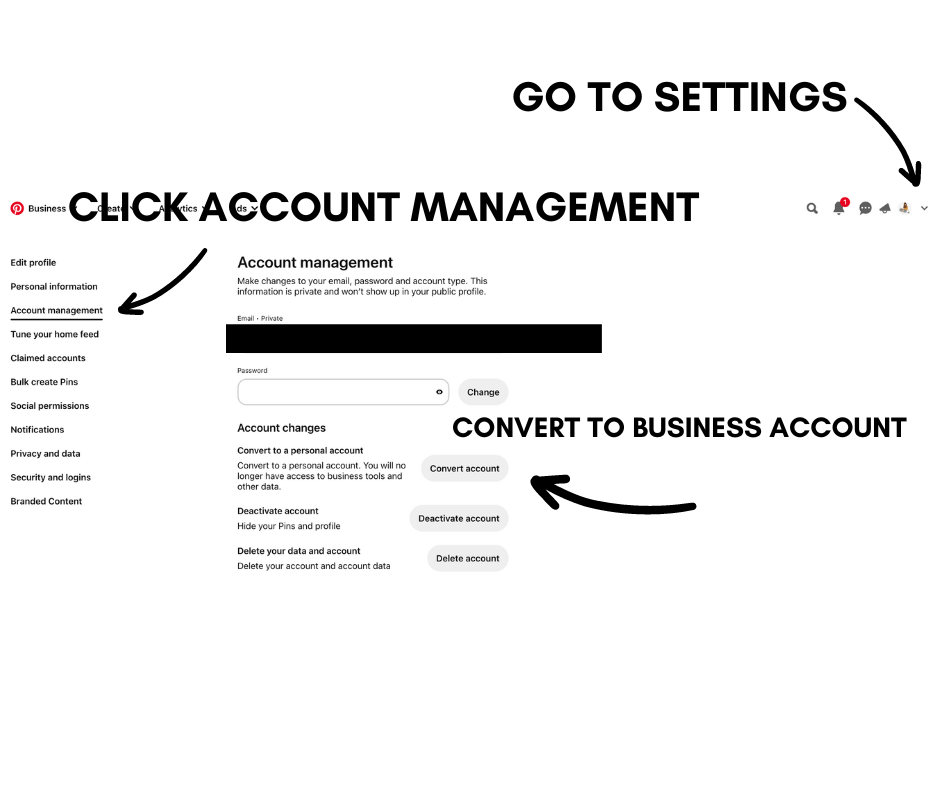 3.) Work on a professional appearance with a keyword rich bio, profile pic and boards.
4.) Use the app daily to get familiar with it. You must understand how Pinterest works before you can attempt to make your pins go viral. Spend about 15 minutes each day just pinning other people's pins to your boards to get an idea of how they publish their pins. You should also follow famous bloggers because they are the ones you will learn from.
Pinterest For Beginners
I'll be sharing so much more in our latest course NBB that has an entire Pinterest for Business section! You can also just search Pinterest on our search bar and more posts will pop up.
The biggest, most valuable aspect of making a pin go viral is the picture you choose to upload. Now if you do not have your own good photographs, I suggest paying for the upgraded Canva account. It's worth every penny. I use it for all of my graphics and the stock photos are amazing.
Next you'll want to create a killer Title & Description for your photo. Using keywords are extremely important. Think like a person trying to Google something. Most people looking for something are typing 'How to's' into the search bar. So, that's what you may want to consider using as your "CATCH ALL" headlines.
For Example: How To Make Homemade Bread or Do It Yourself Macramé Plant Hanger. I would simply type in my title area: DIY Macramé Hanger. Then in my description I would write: This simple do it yourself macramé plant hanger for beginners is fun and easy to get started. Using this step by step tutorial will have your plants styling in no time.
Hashtags For Pinterest
Following the 'catchy' title and description, use your hashtags. You must add your popular hashtags right in your description paragraphs in order to make them work. I normally add mine right after the last sentence. Key hashtags are simple and as soon as you type # the hashtag words will pop up. Type the words that apply to your post and be sure the hashtag is highlighted in BOLD or it will not work.
Best Time To Post On Pinterest
The next key step to making any pin go viral is the time you decide to post it. Just like IG, there's a bunch of tricks to getting the most out of your platform experience. You want to manually pin in order to grow your accounts fast but you also don't want to be publishing when no one is going to save and click on your newest pin.
Pinterest has billions of views monthly so the secret to going viral is in the amount of time you spend uploading new, fresh pins to your boards. Simply posting once a week will not cut it. You must test your niche first. To do this —> post a new pin in the morning, afternoon and night to start with. Do this a couple of times a week to establish the analytics to move forward.
Once you start posting, check your stats at the end of the week. From your laptop you can access the analytics and see what days are post popular to post on.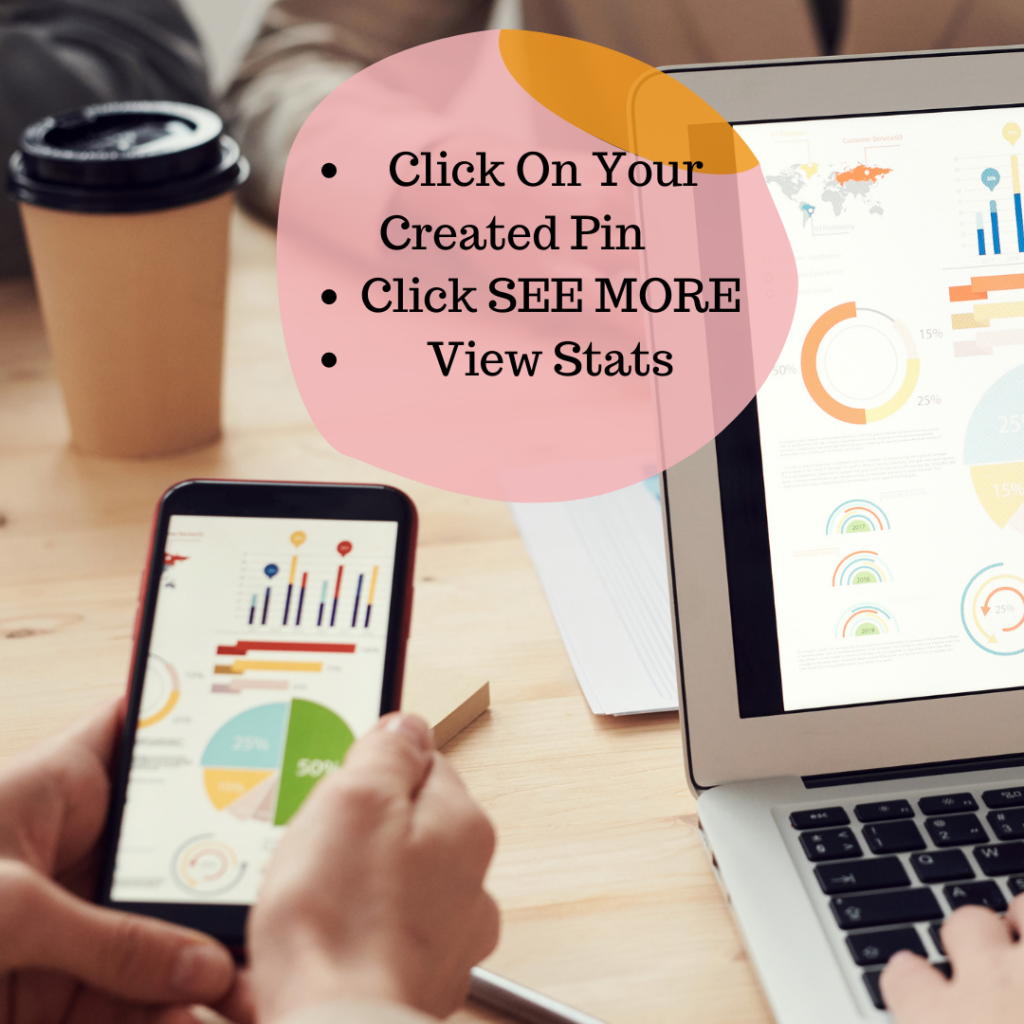 Saturday's (weekends) were the best days to pin. However it moved to Mondays and then during the week I like to post something at least once a day to see what's working best. The more you use the app, the more Pinterest favors your account.
BE CAREFUL not to look spammy. Pin 1 piece of content at once. If you do the same link in one day they flag your account.
During the week I also like to create new content but, I balance it out. There's a lot of bloggers who post 80% of their own content and about 20% of others but, I do what's convenient for me. I tend to pin more of everyone else's and not my own. Sorry not sorry, I like food and desserts. I also pin other people's stuff on my boards for profit. So in my case, it actually helps my business more. And, because I have been on Pinterest learning my own new tricks…
I highly recommend creating your own story IDEA pins more than anything else
Lastly, post your pins to boards that relate. If you boards are lined up with the proper titles and your photos match those boards, it will take off in no time.
Also: don't stress, just post and see what happens!!
That's it for now mama's! If you have any questions, feel free to comment below. Xo Until next time, more coffee please.