What is greenwashing and how can we as consumers identify it/put an end to it? Hello my coffee addict mama's! If you're new here, say hi and welcome to the real NO TOX LIFE. I think it's safe to say that not a lot of people understand the term Greenwashing, so today I wanted to share my knowledge with each of you. I'm Victoria and I'm super passionate about all natural cleaning, living minimal and healthy! In this post I share why I'm against MLM (Multi Level Marketing) and there's an in depth video if you're interested in watching.
SO, WHAT IS GREENWASHING
Greenwashing is when a company brands their products 'Green' or all natural misleading consumers when they haven't fully done their part to ensure sustainability. Many companies mislead us into believing what they're selling (and essentially you as a marketer) is good for us to buy. In fact, it's happening so much in the cleaning industry that it's quite disturbing. MLM's included.
Personally I don't trust any brand and I've tried them all. Each of them gave me a sense of misleading and many had fumes that choked me immediately after one spray. The ones that were SCENT FREE still had a mild odor that I couldn't really put my thumb on.
Misleading Marketing Scams
I've always had my guard up whenever someone is 'selling something' because I have been scammed myself. It's been a really long time since I 'let my guard down' and because I was in the cleaning industry cleaning so many houses per week, I knew that I had to purchase in bulk! I researched all natural cleaning companies and tried so many on the shelf that just didn't work for commercial cleaning. Which led me to one company that was honest in their formula's stating that their previous makers added ingredients that were a perfect example of greenwashing. They reformulated and so I gave them a try!
How To Avoid Marketing Scams
The only way to avoid a scam is to prevent buying from them. It was not the easiest thing to do for us in the cleaning business but in the end I knew that I had to learn how to make my own cleaning products in order to be 100% all natural. I stopped buying what I thought was GREEN because :
The faint odor that something was added to the 'hidden' ingredients just smelled fishy
The fact that it didn't clean as GOOD as I needed it to
The bottles weren't eco friendly
I cannot tell you what to look for in the ingredients on the back of the labels because companies are allowed to HIDE that information from consumers! So even if you find a chemical ingredient listed, that doesn't mean all toxins are listed.
Greenwashing Facts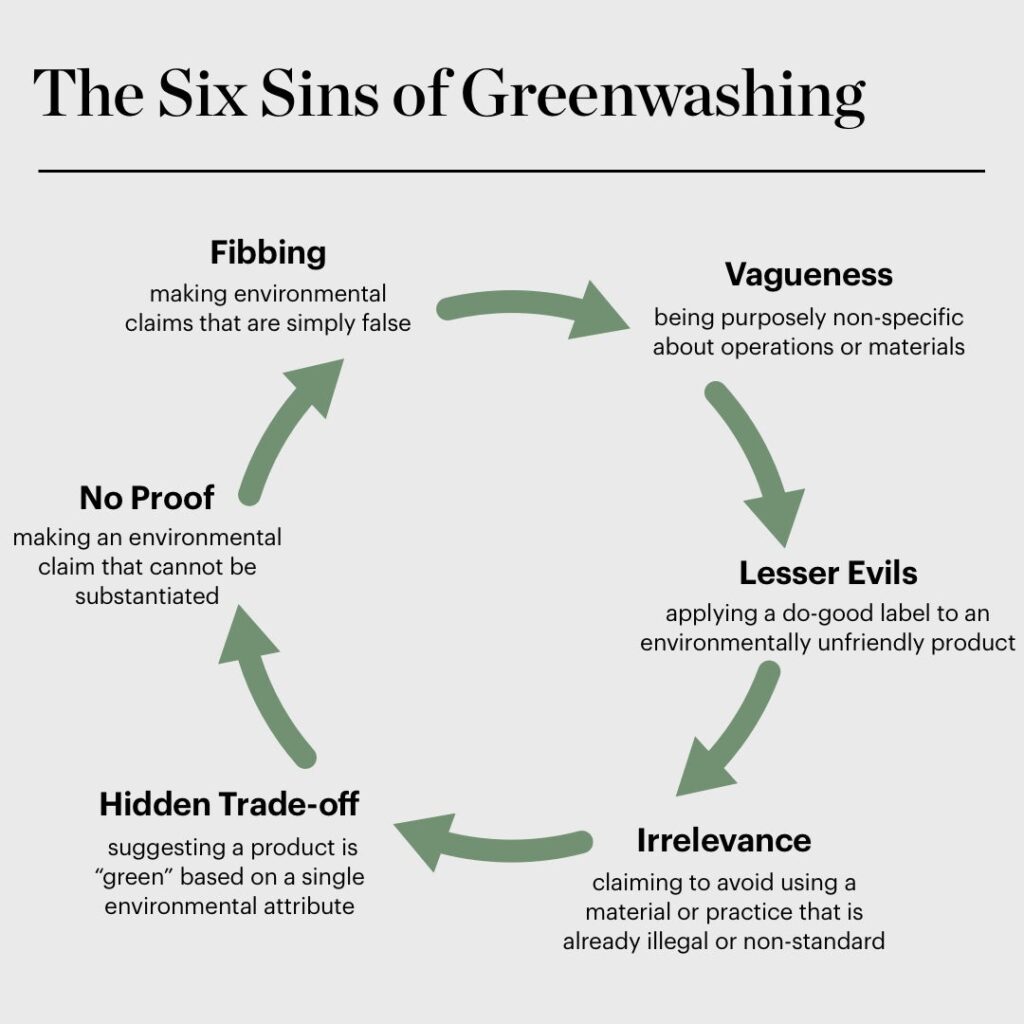 Greenwashing doesn't just happen in the cleaning product industry. It's in the beauty, vehicle, food and so much more. The absolute safest way to 'help the earth' is to educate yourself and others, be mindful of what you're buying, make your own recipes with all natural homemade ingredients, buy from reputable sellers, and be as minimal as possible.
I often clean with just water. It's not for everyone but for someone who has suffered migraines and health issues for a long time, it's the absolute safest. Our home harbors our own 'healthy' germs (yes, germs are healthy for us) and I clean with baking soda, peroxide and vinegar for the most part. Since I've been 100% all natural in our own home, I barely clean anymore because the nature of how I clean is truly the best thing that has ever happened to us as a healthy family.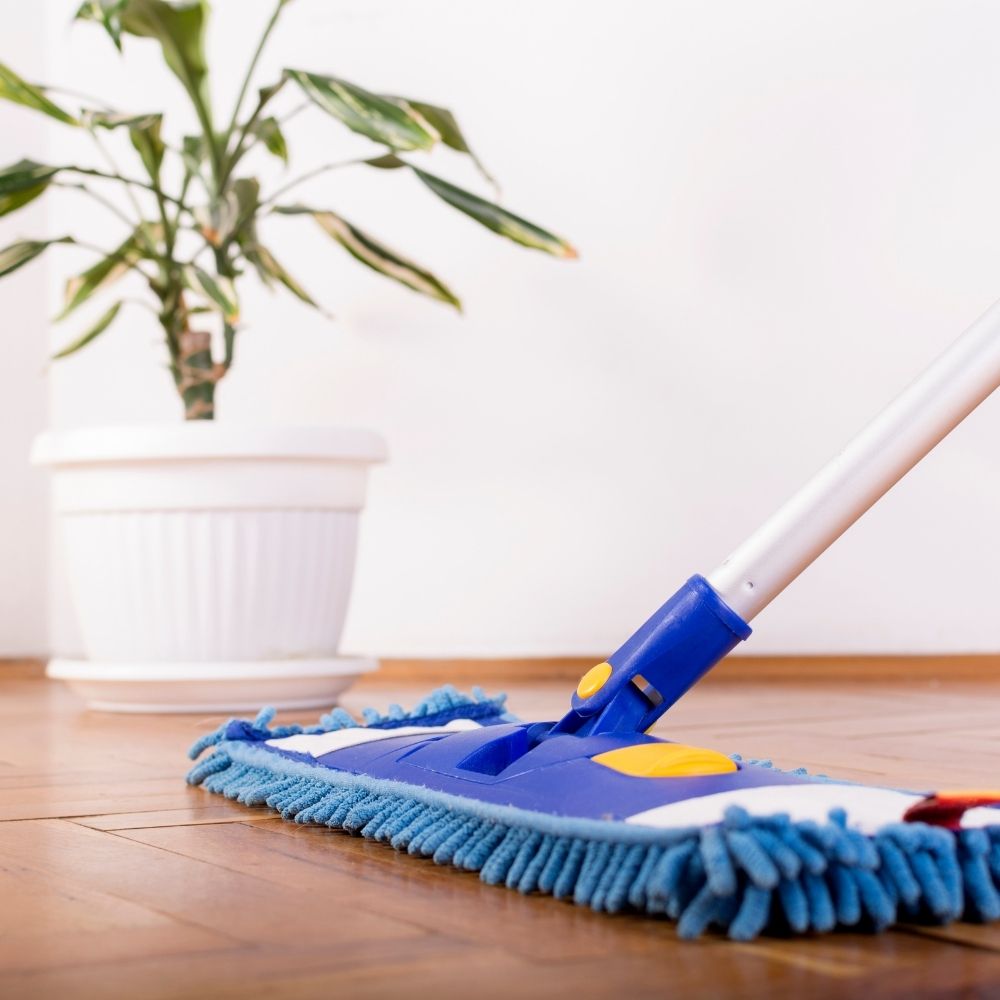 Just Because A Label Looks Green Doesn't Mean It Is
It's important for us as moms and consumers to understand that not everything is what it's cracked up to be. Because these companies are not regulated, they're able to make labels that appear to be safe when they are not.
In order to be 100% organic it must be backed up and so many companies are trying to mislead us, so beware. Sometimes I don't even know if vinegar is naturally safe but for now, I trust that more than bleach!
I realize that purchasing a product on the shelf is much easier than making your own, but the brands on the shelves are not 'ALL NATURAL'. The Honest Company, Mrs. Meyers, and Method to name a few. These are all examples of Greenwashing companies. The fumes alone will eventually cause lung problems and if you have babies, I caution you tremendously. As I write more and more about going NO TOX, I only wish I was more educated when my girls were young. Do not put your families health at risk. It's not worth it.
In the works for upcoming posts: more about cleaning, how to clean and topics related! I am in the midst of writing about 15 drafts, so stay tuned. It's so nice to have you here. If you have any suggestions or recommendations, tips, etc…..PLEASE share them!! Leave comments and support our little FB page by sharing and commenting there as well. XO – V
Until next time, more coffee please.
How To Clean Toxic Free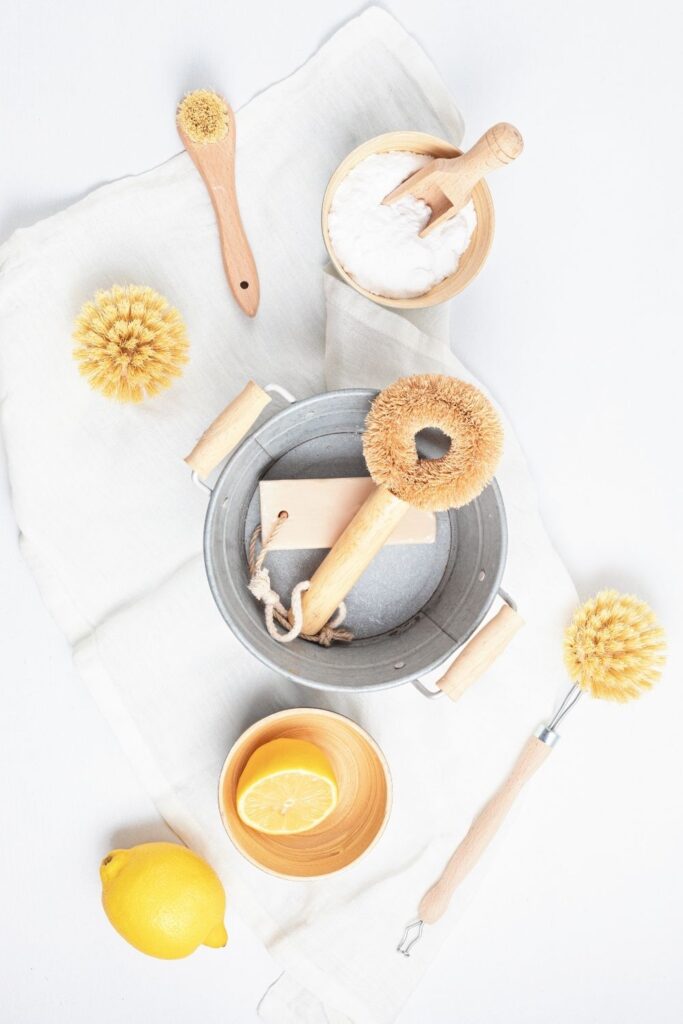 If you missed my floor cleaning posts, I always recommend cleaning with just water for the most part. I'd also like to say that cleaning is supposed to be stress free and relaxing! If it is not, then you're cleaning with chemicals and guess what? That prevents you from enjoying the nature of cleaning. I never fully understood that until I was deep in our cleaning business and I stopped enjoying doing what I love. When I realized it was the toxins invading my livelihood, I put an end to it immediately.
Now in order to adapt to the NO TOX cleaning routines, you must first get used to doing little things around the house to make those changes.
Baking soda is a great product to introduce to your daily cleaning routines. Just dump some in the sinks, scrub and rinse. It's really fast and easy. Not only does it take care of the cleaning but it conquers the funky odors.
Things To Clean With Castile Soap
Castile soap is another favorite of mine. I say you can clean just about anything with it if you know how. They also come with essential oils in them if you dislike the scent free. If you clean the bathroom with this one it smells divine.
Squirt some castile soap on a scrubby brush and scrub the sinks out using a circular motion. Rinse and dry with a cloth. Don't forget to clean the faucets and around the edges, countertops.
Squirt a drop or two in the toilet and scrub, flush and then take a damp cloth with a dab of soap on it to wipe the exterior along the seats, down to the base and behind the toilet.
Using a clean damp cloth, dab a drop of castile soap on it to wipe hard food stains up from the counter, stovetop, kitchen cabinets, etc.
Squirt some castile soap in a bathtub with baking soda and hot water, let sit, scrub and rinse effortlessly. Add more soap to the scrubby if necessary.
Using a damp hot rag squirt some castile soap on it to quickly wipe baseboards, doors and floors.
What's your favorite NO TOX cleaning product? We'd love to hear. Be sure to subscribe and like us on our page!