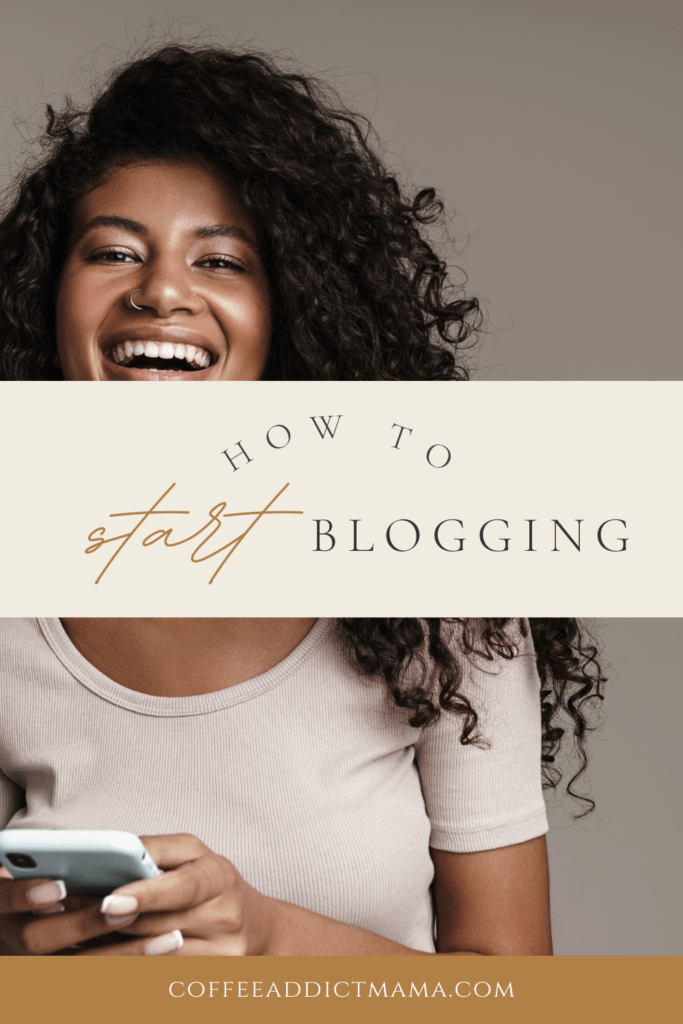 How to start blogging and build your brand from the blog up!
Many start a blog and then get really intimidated about what to do next. So in today's lesson we are going to walk you through a little bit further, allowing you to feel completely stress free throughout your blogging process. If you're interested in starting a personal diary or journal type of blog, you can still make money online.
How to start a blog and make it successful
It's essential that we first understand how to go about starting your new boss blog before anything else. There's a list of helpful things you'll need to know before you even launch it. I'm just going to say that WP is by far the easiest platform to learn on and it's imperative in your growth. Best for showing up on Google's front page because the SEO needed for your blog to actually grow is all you really need to know to be a successful blogger.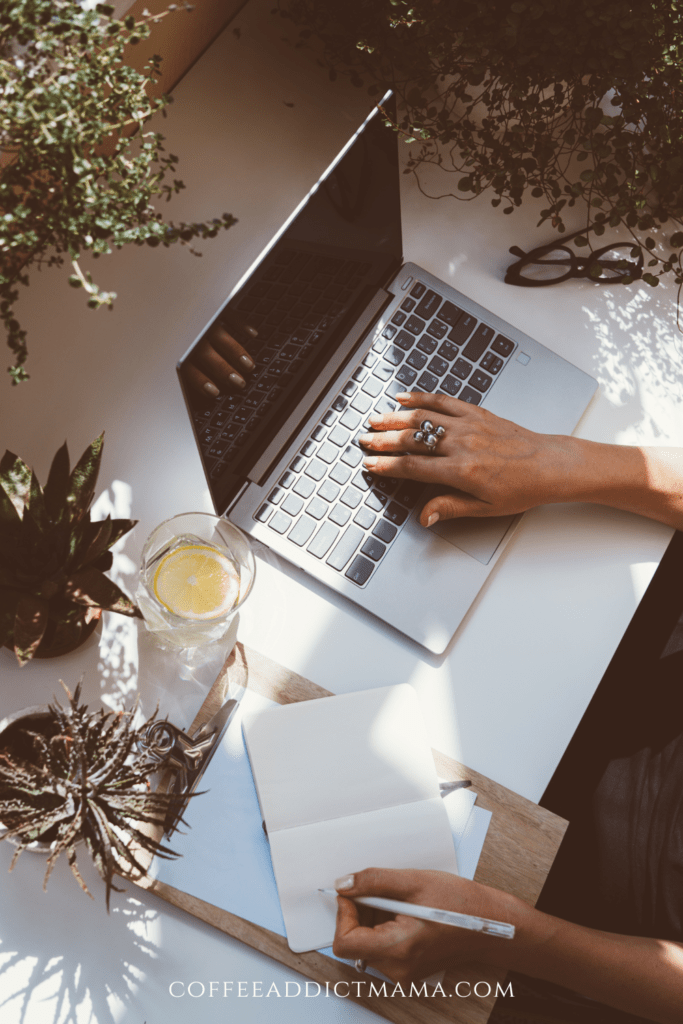 Where to begin
Have a clear direction on where you want this blog to be in several years to come. A blog doesn't grow overnight (or does it), and it certainly doesn't take just minutes to throw together. It takes time, dedication and work! So obviously you're already thinking of starting your first blog or perhaps you have one right now and you're lost on how to make it grow; let's gather some important factors that will help you become a famous blogger.
What's in a name? Your blog name is imperative to your growth as a successful blogger. Being a boss through this blog that you've started all falls back on the name of the website you're building. Before you plan on taking the extra steps to grow, first determine whether or not you want this name for years to come. Here's some awesome ways to help you pick a blog name and keep it.
Set aside some dedicated time to invest in your blog (especially a new one) because you'll need a good 3 months to get it up and going. What I mean by that is this: you need to have several drafts in your posts section before you even launch. This doesn't mean publish all at once because you can't and shouldn't. It just means they're ready to go when you need them. A new blog is NOT going to pop up on Google right away no matter how many of your friends are reading it from the very beginning. You need to have everything aligned properly when you launch and you'll have to make changes along the way (and boy, Google hates changes). So, take the time to create good pages, posts and design before you advertise your blog.
Here's exactly what to do
After you've signed up with a hosting plan for a Managed WordPress Site, get familiar with the platform. Start writing up your first article. It should be something along the lines of introducing yourself and your new website. Maybe talk about your goals and how you came about. Or dive right into the first post of what it is that you are promoting, teaching, etc. Remember that you must think like someone who is googling something. So, HOW TO's, etc.
Publish your first post. You can always go back later to edit. I'd personally recommend writing anywhere from 1200-2000 words. Install YOAST SEO but, don't be such a perfectionist when it comes to highlighting everything in green. Your posts have a better chance of showing up on Google first even when highlighted in orange.
Don't publish another post for at least a week. This builds a healthy relationship with Google (so they don't think you are spamming).
Work on your pages and design while waiting to publish another article.
You can master blogging right from the get go following these step by step tips.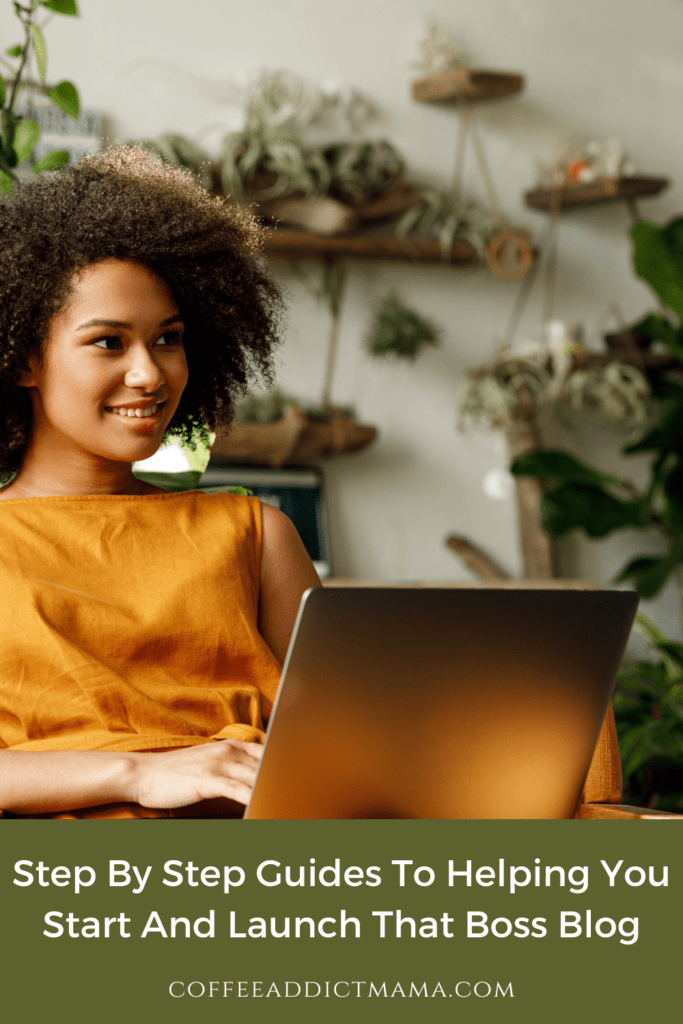 Writing Tips
Now that you've got all of the basics and your blog is ready for you to grow, you can start by learning how to write bad ass articles. I love that everyone who is against the blogging community thinks that bloggers are nobody's. It's FURTHEST from the truth. Bloggers are the boss mama's(daddy's) of the internet. They run the show. Their articles are how you get your information. While some are just thrown out there to get clicks to their sites, most bloggers who write for a living are giving authentic and real info. If something sounds too good to be true, it probably is. Use your better judgement when writing for your readers. You want to create a long term relationship with them.
Write your blog posts using a clean, visually appealing form. Don't bunch things up. Use bullet points, headers and good photos to separate your paragraphs. Typically you'll want to use anywhere from 3-5 photos per post.
Write lengthy posts. Jetpack or Yoast SEO should be installed as one of your WordPress plugins to help with your writing skills. It will guide you and let you know how well your post will look on Google.
Learn more on how to write a post in 1 hour or less
Boss Bloggers Be Like
Proofread and proofread again. Proofread a third time before you hit publish. This will help you become a better writer and look professional. By no means am I perfect. I've caught myself numerous times publishing a post only to go back and edit because of a grammar error. There's grammar police out there, just wait and see.
Use keywords throughout your entire post. If the title of your post doesn't have those keywords in the headings and paragraphs themselves, it's going to be hard for anyone searching for that to find you. For Ex: How To Start A Boss Blog should have those keywords (blog, start, boss) in the entire post quite a bit.
Be sure your blog is mobile friendly. This is how most people searching the web will be reading your articles. Make them as friendly as possible on all devices.
Your writing only gets better with time. Don't worry if you're not an English expert. I've written quite a bit and then re-read it months later to wonder why the hell I ever published it. You've got this. It's a blog that will grow as you do. Starting a boss blog will build your brand, grow your small business and even help you sell products. It's the perfect way to expand. That's why I recommend everyone who runs a business to own a blog.
New blogging tips
Post quality written articles
Use Canva for prop photos if you don't have your own. I updated to the pro version because I do a lot on Pinterest but many new bloggers will stop blogging because they don't have photos. You don't need your own. That's why there's stock photos. For you boss bloggers!
Don't overwhelm trying to get everyone to read your new blog. Focus on 2 platforms and share your posts there each week. Pinterest should be your first choice. It's not a social media platform, it's a search engine.
Enjoy the process. Take your time and things change as you evolve. The key is taking breaks in between to avoid any overwhelm.
Talk to your readers as if you were talking in person. This helps people to understand your personality.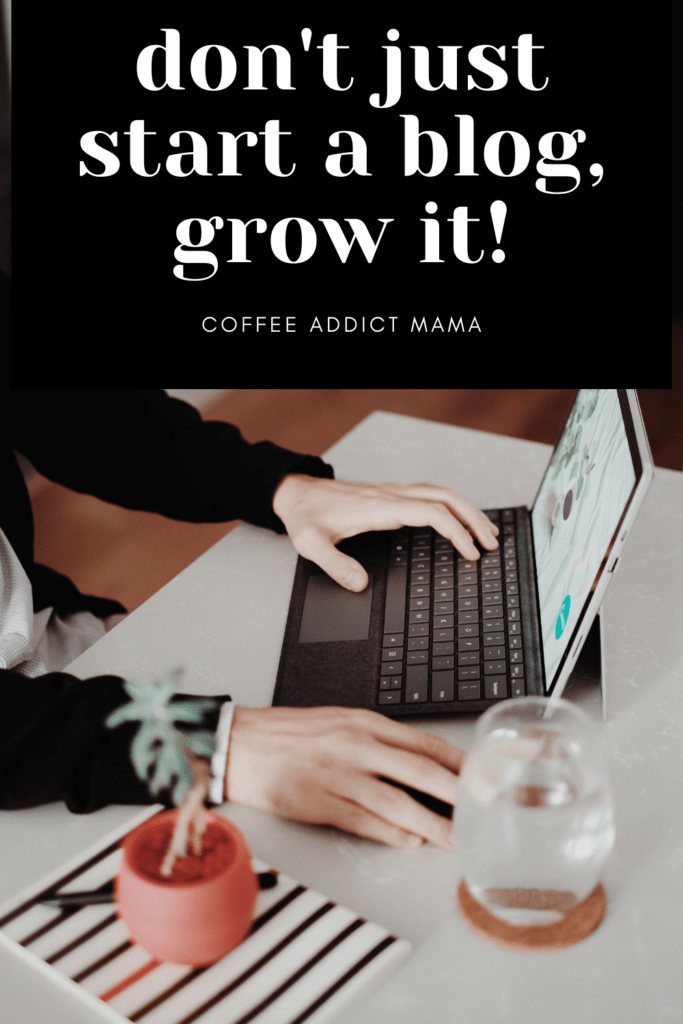 Remember these important things:
to start a blog takes time, practice and dedication
starting a blog is rewarding on so many levels if you want to grow it for business
don't just post to post
write down ideas all of the time
create a clean atmosphere for your new work space
learn all there is to know about SEO
focus on what the purpose of your blog is
don't give up (it's everlasting learning process)
be genuine
don't be messy (think clean, write clean)
spend quality time learning the platform you're using for your blog
Money Making Blog
If you're looking to make money from your new blog let's just start off by keeping it simple. Don't start overwhelming your website with ads because more than likely readers will click off quite quickly. The idea is to keep them on your blog, not to shoo them away. It's distracting and really annoying. Making money from a great blog like yours will take some time. That's why we promote you start a blog even if you don't know how to go about working it into a brand because, eventually you'll get there. And the longer your site has been up and running, the better chances you'll have at building that 6-7 figure income from blogging.
LET'S WRAP IT UP
Select a domain name for your new blog, the platform and get familiar with it. I use GoDaddy and have been with them for over 12 years. I also use WordPress. Although I started a blog back in 2010 that I made money off and it was a free blog platform through blogger. No, I don't recommend that today. Bluehost is highly recommended. When you decide who you want your host to be and what platform you want your blog to be on, the rest will fall into place.
Own your own domain. Having a free website address doesn't look professional and you don't own it. Get a domain name that suites you best and remember that you'll want to keep it for years to come. Nothing too long and nothing too confusing. Make it something readers will remember. Both those links above can help you with your domain.
Read all of the posts shared through links in this post to help with your new blogging journey. If you have any questions at all, simply reach out. Leave comments with your blog links below and I'll be happy to critique them. Until next time, more coffee please.