Hello, hello, hello my coffee loving bloggers! I'm back editing this post because since I've started Coffee Addict Mama, my site has been thriving! Between Pinterest and Google SEO Optimization, it's grown drastically. I've been blogging on and off for well over 9 years! Have you ever wondered about growing your blogs fast? You can certainly make it possible. Whether you're a new blogger or have had a blog for some time now, you'll want to master it straight away! Without further ado, here's 6 great ways to grow your blog overnight.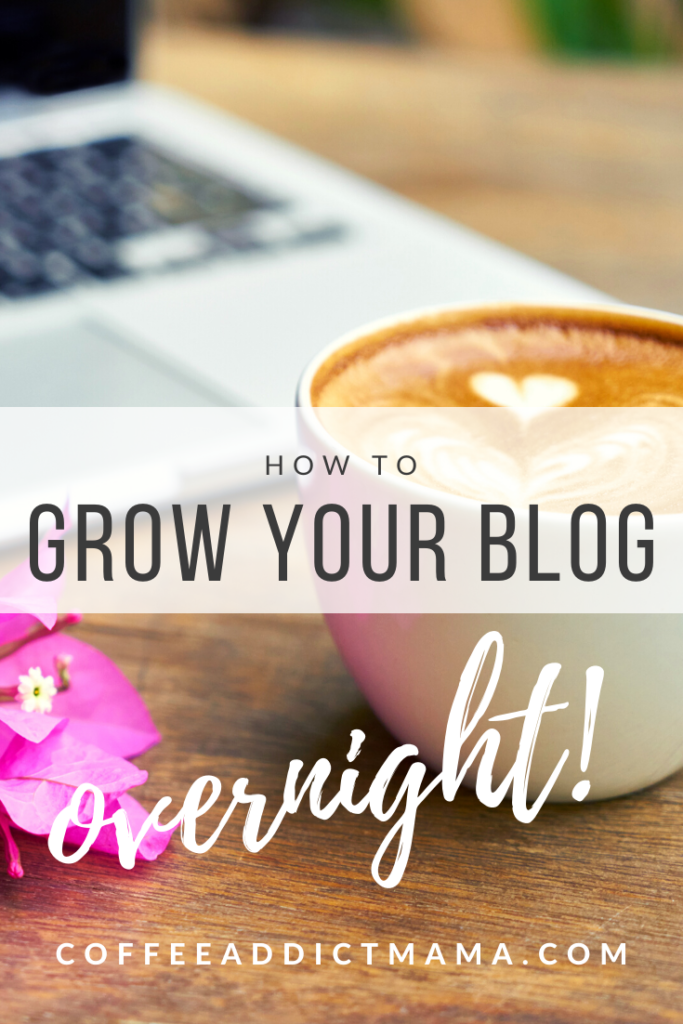 6 Ways To Grow Your Blog Overnight
Most people will say that this is unlikely but I guarantee instant growth if you have the time right off the bat to tackle this properly. Step one is getting everything together by setting it up. This is obviously going to take some time but steered in the right direction, your blog will be up and running in no time.
Things You Need: a hosting plan, a domain and a drive ( passion ). You can sign up with Bluehost or GoDaddy, purchase a domain name and your plan straight through either of these amazing companies. I personally have been with GoDaddy forever. You'll need other things but we want to make sure that you're up and running first.
I HIGHLY recommend WP because it's top rated for SEO optimization. Hence, why your blogs will grow FAST. You can get a WordPress set up right from your GoDaddy account. Make sure you have a wordpress.org site.
If your blog is already established, WOW! Good for you. Now that your blog has some posts and you've already been promoting it, engaging in blogging communities, etc……we're going to help your blogs grow overnight by doing these 6 simple things.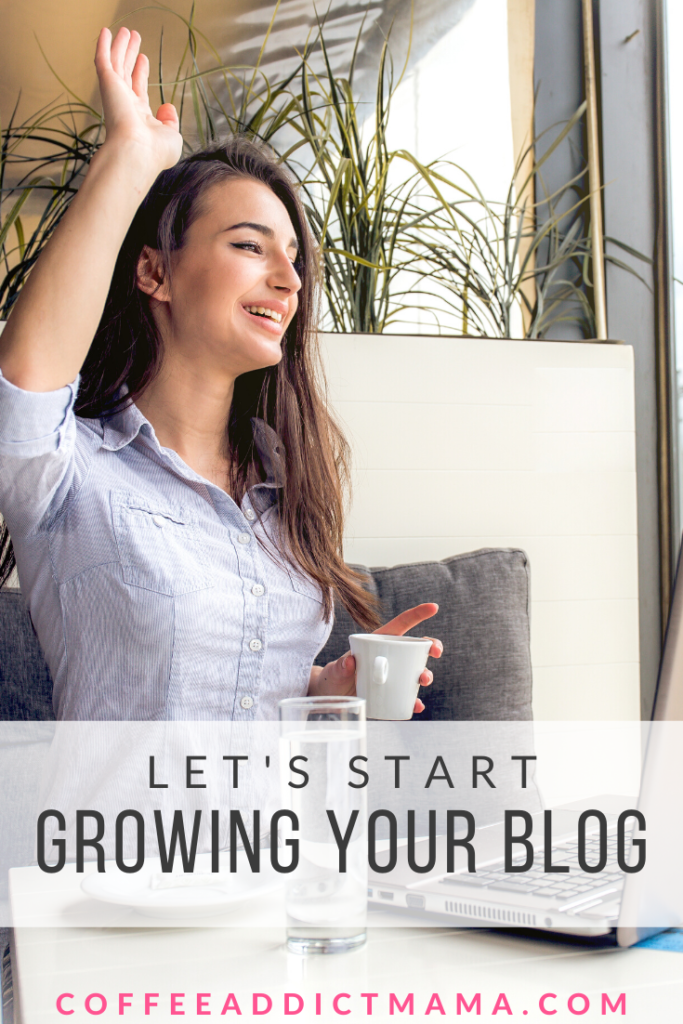 Writing articles has never really been my thing. I've always stuck with shorter posts in the past. Now, I'm learning how to write more. I was doing research on how to boost my cleaning business website on Google when I learned a ton that will help you grow your blogs faster than you can imagine. SEO ranking is still pretty foreign to me. As most of you know, I am not a computer expert, don't claim to be and don't even want to understand any of it. If that sounds like you as well, perfect…..we're in this together.
So You Want To Grow Your Blog
First things first– treat your blog like a business! In order to grow, you need to post. And not just anything. It needs to be relevant.
When starting out a new blog or business website, you'll want to take it slow! Way back in the day when I started, it used to be the opposite. Times have changed and Google now wants you to look less spam-my. Post 3 X's a week or less to start. Learn more about time management here.
Ask yourself this: 'Would I Neglect My Business For Weeks?' No. Because if you did then it wouldn't bring in the money, the clientele, and the success you desire. Dedicating time to your blog is crucial. But don't overwhelm yourself with it. You can determine how often you should post by reading Neil Patel's 5 Simple Steps That'll Help You Determine How Often You Should Post.
Knowledge is power– knowing what makes a blog grow is powerful. If you want to keep your blog personal that's totally fine. Just know that personal blogs do not grow that quickly. The blogs that grow fast are informative, how to's, advice driven, related, recipes, diy's and tips. You can host separate blogs so that your personal is not your business or you can be creative and combine the two. My pro tip: do as much research as possible on how to start a blog and grow it fast.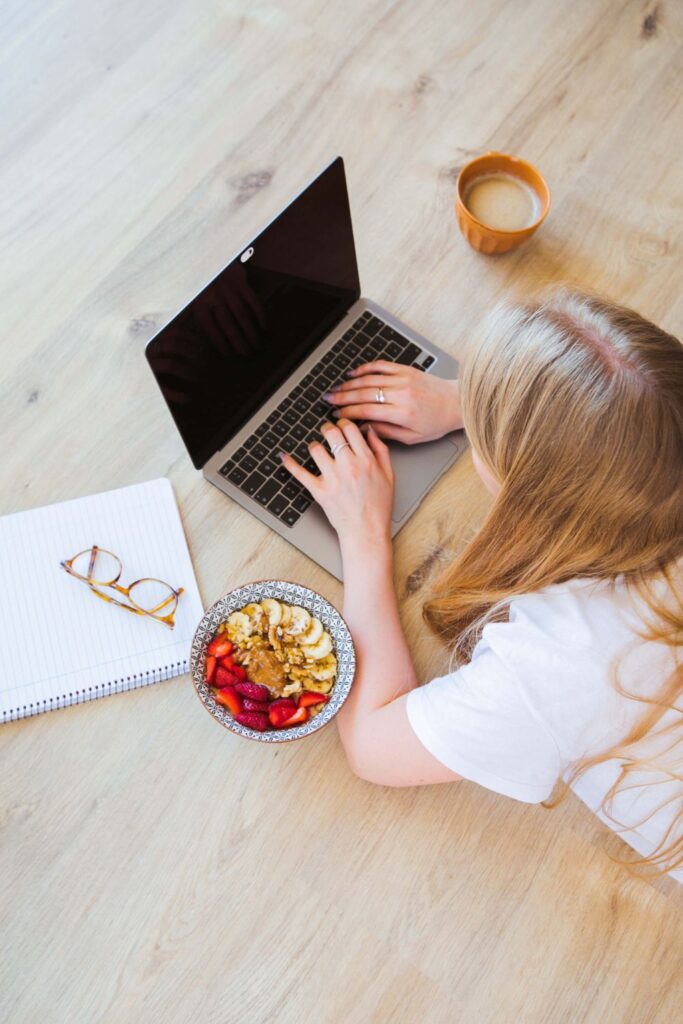 6 Ways To Grow Your Blog Fast
Write– learn how to be a better writer if you're not already. Longer posts containing at least 2500 words will likely grow faster than shorter ones (according to the new Google SEO research). Find topics you'd love to share and really engage in that post. Being descriptive, informative and having knowledge about that topic will land you great, lengthy posts that drive traffic. Post at least a couple high quality lengthy ones per month. Also do not publish until you have proofread at least 3 times. Having errors and grammar problems are no good. Dedicate one day for each post. I say one day because your blog post is your job. A good, well written post deserves hours of hard work. Tips on how to be a better writer.


"If it sounds like writing, I rewrite it. Or, if proper usage gets in the way, it may have to go. I can't allow what we learned in English composition to disrupt the sound and rhythm of the narrative."
—Elmore Leonard
Keywords– using the proper keywords to grow your blog fast. Google's Keyword Planner helps you choose the right keywords. You must have an adwords account but do not have to run ads to access the planner. This helps you see what is being searched on the engine and how to go about choosing your post keywords. I still am learning, so don't be intimidated. Here's the ultimate guide to help you on this journey. BTW, I still have a hard time understanding this so, you are not alone- remember to google specific topic ideas to gather ideas for your own posts.
Connect– this seems to be a drag for many (myself included at times), but there will be no growing without connecting. I ran a successful blogging community back in 2010 and I'll be honest with you…..just couldn't believe that there weren't as many websites helping start up bloggers grow. I made an effort to support and share them daily because it's hard without the connection of a blogging community. My goal for this site is to establish a well known blog platform for sharing your new blogs. Get on social media and dedicate time to interacting with other like minded bloggers. Invite your family and friends to read your blogs.
All About SEO– the tricks and trade of SEO rankings is probably the most valuable in growing quickly. I never understood it until I started my business website because the truth about me blogging was for my own personal reasons and I wasn't looking to be the absolute best blogger out there until I owned a small business. I learned how IMPORTANT SEO is in growing our cleaning company. The post that has helped me understand it better is by Millennial Money. You should do your research on this topic as much as possible if you're looking to grow rapidly. These 67 tips have helped my websites improve immensely.
Twitter– share every post! This is mentioned in the above link but my traffic comes from Twitter over any other social media platform as far as quality readership and quantity clicks. You can use an automatic post plugin to share but I do it manually. I like to control what I'm publishing when. Also, don't forget to tweet older posts more often. Remember this when you're on Twitter: millions of people are tweeting per minute, so you must post often because posting once is never enough. Chances are no one will see it until you post it more often. Be sure to follow us for Re-Tweets. PRO TWITTER TIP: use 3 hashtags per post!
Ease Of Access– I cannot stress how important it is to NOT overwhelm your blogs or websites with non-sense pop ups, ads and messy layouts. Google ranks clean over sloppy. So choose clean themes, easy on the eye color options and don't overwhelm your site with too many ads that slow your site down. Fast uploading websites get on the top page of Google searches. Also, affiliate links and paid ads are generally unattractive to daily readers, so if you're looking to build a readership that's going to stick around for a while…….you can have ads, but not so many that I lose track of the post I'm reading!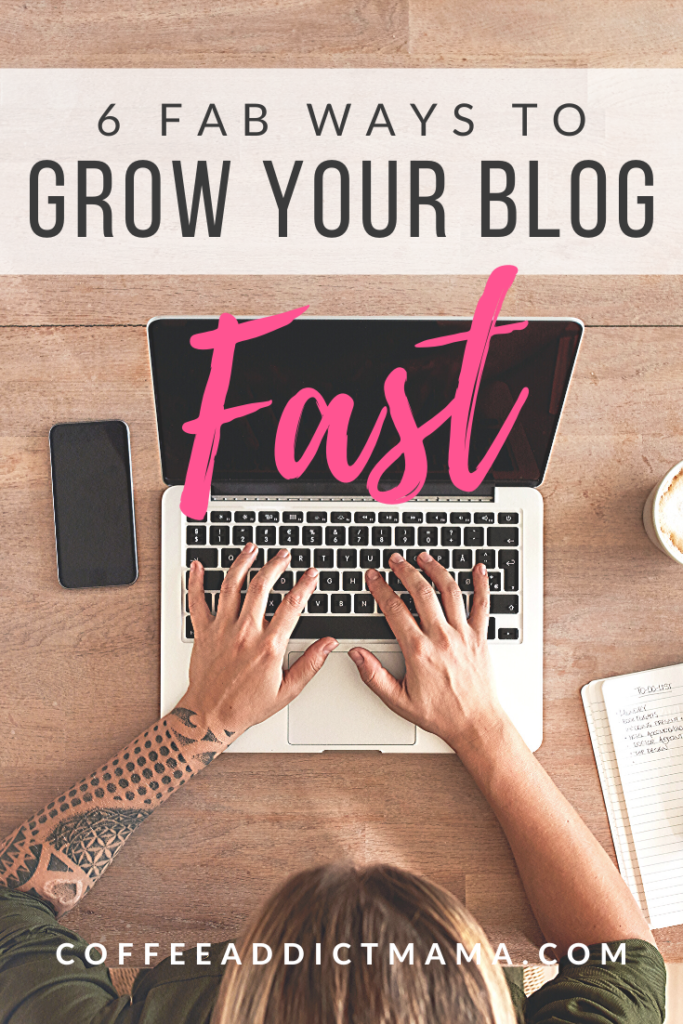 Advertise– like most, we like things for free. However, FB/IG advertising can work in your favor if you need to grow quick. When I run an ad on FB for a few days, I receive thousands of new viewers. The key is to consistently try to run ads weekly for your most popular posts if you can. If you cannot afford it, team up with other busy bloggers to swap ads. It's as simple as sending an email. And add your links to blog hops and twitter link threads.
6 Great Ways To Grow Your Blog Really Fast
Growing your blog will happen faster than you image if you apply these helpful tips. In the meantime, stalk our blog for more blogging advice and feel free to ask for new post topics. Until next time, more coffee please!