If you're interested in starting a blog here is a fantastic way to master and be successful from the very get go. Oh no my friends, blogging is not dead. It is the secret to growing your online business and brand in the most organic way imaginable. When I first started a mom blog back in the day I wish someone had guided me on a path (that was in plain English) on how to grow a blog fast and easy.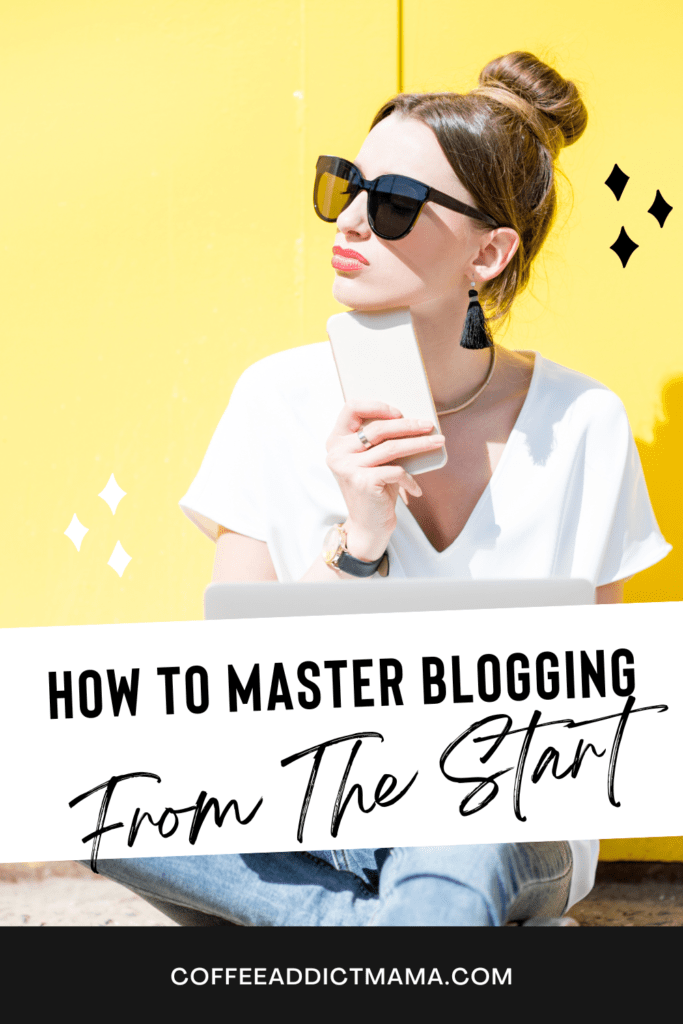 HOW TO MASTER BLOGGING
If you already have your website set up, great! Scroll down below to learn how to master blogging from the start.
I'm going to briefly go over how to set up a blog and your website again for those of you new here. I personally have been with GoDaddy for over 10 years now. They've helped me countless times and are proficient whenever I need help or a quick fix with any of my websites. A Managed WordPress account is also something I recommend. Once you choose a hosting plan through GoDaddy, BlueHost or Kinsta, you'll need a Managed WordPress account. I am saying this because the SEO and everything you need to GROW is through this platform. If you're already set up with another hosting plan, that's perfectly fine.
Continue learning how to grow your blog so that you can reap the benefits of being your own boss. Be sure to check out Boss Blogger Bootcamp where I walk you through how to start a WordPress site.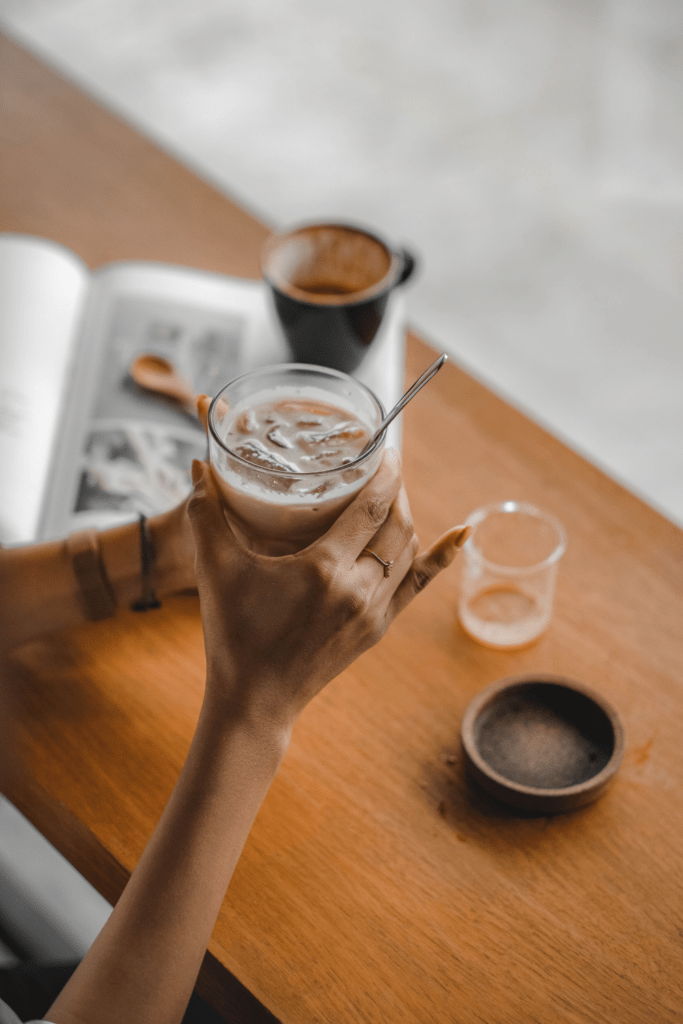 ---
You'll need:
PLUGINS– important ones: Yoast SEO, Askimet, Really Simple SSL, and some other ones you may need are forms, social media share buttons, pin it button, email, etc…. PRO TIP: only install what you absolutely use and need. Deactivate and delete the ones you don't. Same with themes. I will share videos in the private group.
NOTE: Now if you have a WordPress account some of these plugins are already installed and managed by your pro plan (GET A PRO or BUSINESS account, not a FREE one).
THEME– whether you choose a free option or not, this needs to be done before you go live with your site. Install free ones under APPEARANCE-THEMES- ADD NEW. You can choose to purchase a gorgeous, simple, clean premade theme or learn how to create landing pages in Canva for your website (you'll still need a theme installed).
PAGES– (about, contact, shop [if you have one], sponsorship or work with me, and a good category page link) BTW: the 'less is more' plays a huge role when you're creating your pages. You can successfully set these up under APPEARANCE – MENUS. If you need help with this, join the Boss Blogger Bootcamp for free and go to the GUIDES section where there will be screenshots or videos walking you through this process.
POSTS– Go to ADD NEW and start writing good content from the start: whatever your blog is about, get to publishing at least one topic per week (this prevents you from looking spammy to Google. Take it slow and then increase your posts to at least 5 lengthy posts/month if you can).
PRO TIP: posts containing 1500-2000 characters with focus keywords and descriptions will grow rather quickly. Think about quality over quantity when sharing. It's about the content you're writing versus how many posts you are getting out there. Edit older posts as discussed in our video today.
Here's some AWESOME blog post ideas to get you started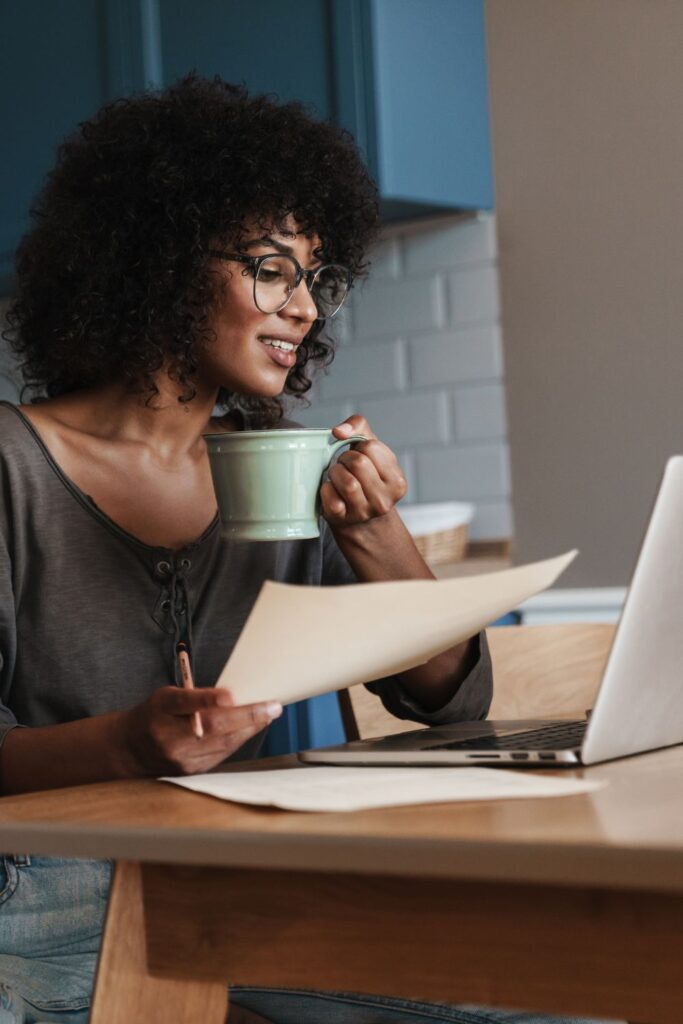 Get On Pinterest Straight Away– this is something every website, business and blogger needs above any other social media platform. Take Note that Pinterest is NOT social media, it's a search engine much like Google. The reason this is top priority is because if you're looking to grow fast and master blogging immediately (whether you need to make money from your blog or not) is imperative. We have some key Pinterest tips in our group under UNITS if you don't understand it. 
Choose Your Niche + Two Places You Want To Form A Community– this is where you will take off like a boss. So many businesses, bloggers focus on too many social media sites to get listed on and it runs them into a brick wall. You are only one person. Find your target audience and stick with 2 platforms that help you form the community you need for your blogs. Focus on simplicity not competition.
Proper Titles, Keywords and Content– pay attention this is important. When you're new to blogging you don't really know how important a headline is or focus keyphrases. I have yet to post about this topic in full detail but stick with me.
Catchy Titles show up on the first few pages of Google rather than plain, boring ones. If you are trying to master blogging right away, you will need to learn more about writing good titles, longtail keywords. I know from experience ; what gets top views are post titles like: how to's, anything with a number in it IE: 87 Farmhouse Thanksgiving Tablescape Ideas, DIY pastel planter with macrame. You get the idea? No…..okay, here's a great post about catchy headlines.
Keywords are very important and that's why we mentioned installing the Yoast SEO plugin above. Think like a Google searcher and type something into google search ( anything you might be looking for info on )………that's how you have to create your keywords when writing your blog posts. Use the keyword that is in your catchy title several times throughout your posts. I'm going to admit that I'm very bad at this. But I'm learning right along with you.
Content is key and I published some good posts about this. Write longer ( 1,000 + word posts ) and break up your writing into paragraphs, bulletins, etc. Make it easy on the eye and not bunchy. Focus on your Headings: in wordpress there are things called BLOCKS now. You can add a new one by clicking the little plus sign + add a heading and use H2, H3…..from what I understand the H4 is not that important and I don't go crazy using the heading 2. Use 1-2 times throughout the post to get those bold break ups between paragraphs. Proofread and proofread again. You don't want misspelled words and errors in your freshly published content. Post worthy, not just to post. Try not to get off topic as well……which is easy to do! But you've got this. The more you write, the better you get.
Successful Blogging Tips For The New Boss Blogger
Create quality boards for pinning your posts! This is helpful- Canva is by far my favorite. I did upgrade to the premium version but I wanted to say it's not much different. The free version will do just fine. As you can see I have made a couple graphics for this post to specifically pin because Pinterest is where my traffic comes from. I have some tutorials on this website for using canva but I will add more soon. Good photos and stock photos will go a long way.
Talk the walk. Or is it, walk the walk…..I don't know!! I discuss this a lot!!! Know what you're talking about and people will be drawn to just that. You cannot post stuff you know nothing about. Do research beforehand and share your experience, etc. It goes a long way……and if you don't, well then fake it til ya make it I guess! Haha.
All in all, start a blog because of these reasons. But, I'm not going to sugar coat anything here: blogging is work. It's creating good, quality content and promoting YOURSELF like a boss! It's time consuming and needs the proper guidance and attention to do WELL. You've got this. If you like sharing things and writing, you'll absolutely be a badass blogger. I have no doubts boss mama!
If you need me to post about anything (blog related or not), please comment below. Until next time, more coffee please!
Share Your Blog Links Below In The Comments👇