There's so much more than writing a really good ebook, now you have to sell it. Here's several ways you can get your PDF downloadable book sold successfully. Hi Mama! So you want to start selling ebooks but haven't a clue on where to publish. No worries, I've got you covered. Ebooks have been a fantastic alternative to publishing your own book. With so many people decluttering and reading online it's a no brainer to take this route to bring in extra income.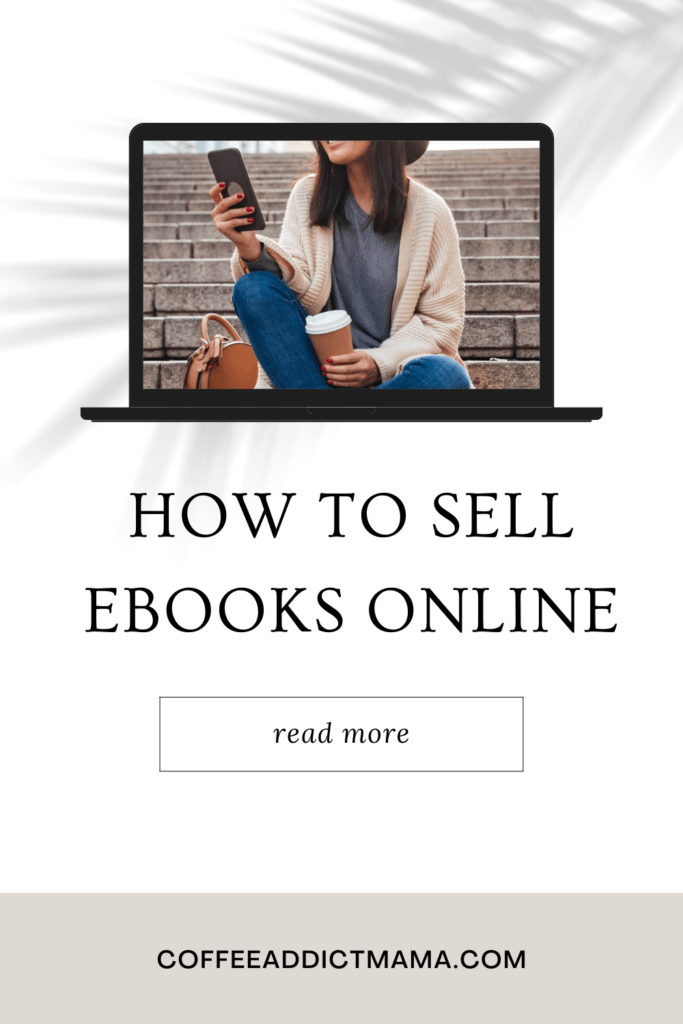 Selling Ebooks Online
It's important to remember that a lot more goes into just creating the ebook. You can easily get started constructing the outline on Canva. This is the best platform to begin writing your selling material.
Note: if you want to make this a successful business adventure, go PRO. The premium account will get you so much more for your money. You can practice on the free version as mentioned in this article, but eventually you'll want to upgrade your account.
Types of Ebooks
quick guides as in 'how to's', diy's, meal planning, cleaning checklists and schedules, fun mini recipe books
journals, coloring books for adults
cookbooks
transformation learning
natural healing and wellness
plants 101
getting started with your business
money success stories and how to get rich
health/healthy living
fitness
wedding planning
basically anything you can offer someone to help them learn/transform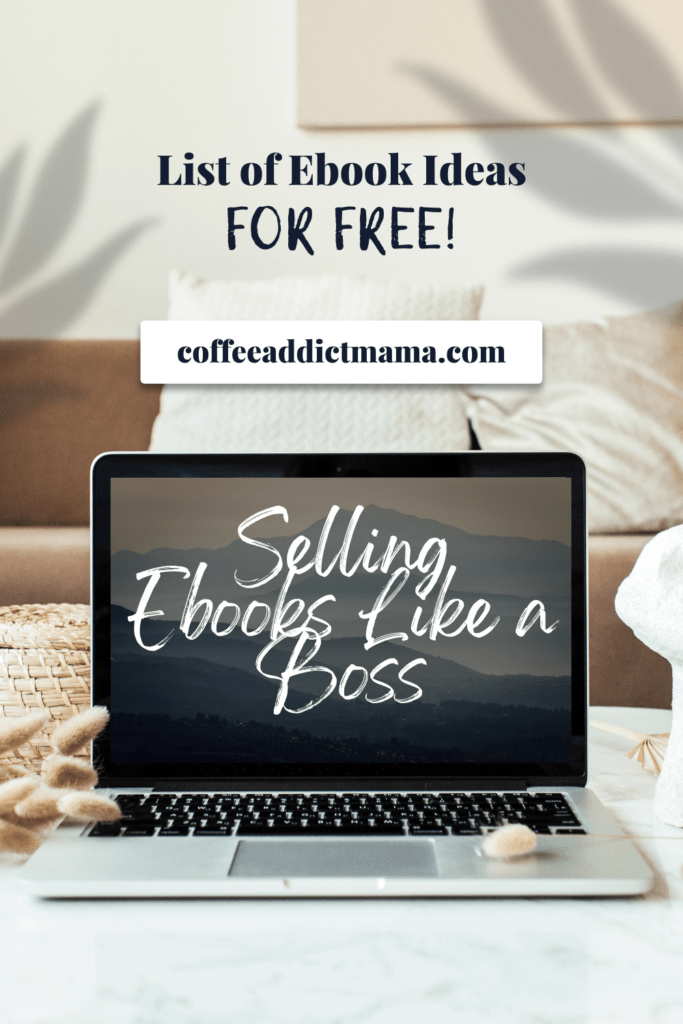 When you go onto Canva search Ebooks. There are thousands of templates to help you get started. Be sure to save those as PDF files and simply upload to your shop or you can use Google Drive to upload and link your paying customers to.
Turning Your Digital Downloads Into A Business
You don't have to have a website to sell digital downloads. Etsy is a quick way to get them sold and you can always opt for your own domain through their platform. I personally enjoy selling on Woocommerce just to boost my SEO scores and bring traffic to my website. Whichever you prefer is totally up to you.
Places you can list your ebooks to sell:
These PDF digital downloads are also amazing to help build your email list. An email list is essential to any business whether online or brick and mortar. You can offer a freebie to grab that potential customers email address and build a relationship with new clients.
What is an e-book?
An ebook, also known as an e-book or eBook, is a book publication made available in digital form, consisting of text, images, or both, readable on the flat-panel display of computers or other electronic devices. [via]
Advantages of downloading an ebook:
read anywhere on a device that is handy to the reader
price is relatively cheaper than hardcover books
print on demand
get information rather quickly
learn faster than reading an actual book
fun and creative
saves trees, time and money
How much should I sell my ebook for?
The range is typically between .99 to $30 depending on the size of the book, the content and design. Ordinarily you would not see a customer paying up to thirty dollars for a digital download. However, I have seen them listed for that much especially if it gives helpful ways to transform you in any way.
Ideal list price should be $1.99-$8
Magic ebook selling price $7
Don't undervalue your work, but also keep it reasonable and affordable to many. If you sell 30 ebooks (same version) each month you will make over $200 alone in ebook sales.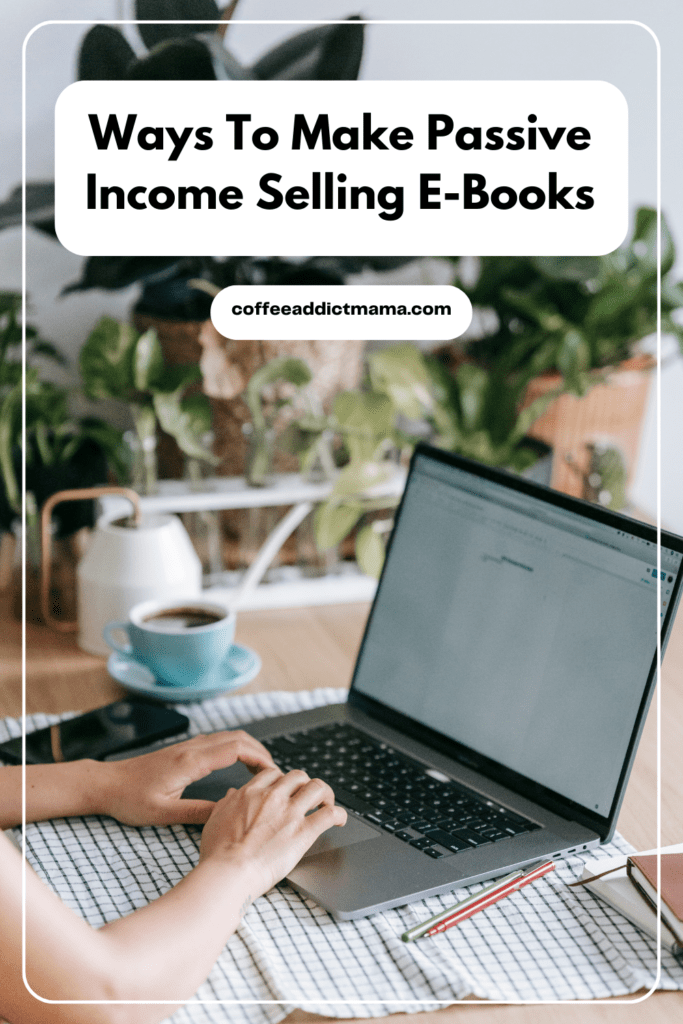 If your goal is to make this your main income here's how to grow rather quickly:
Create plenty of ebooks that are readily available upon opening your shop- there's power in numbers. The more you have listed, the more you will sell. That's just the truth with whatever you are selling
Make sure you're on a platform that thrives with SEO
Promote on Pinterest because this is a search engine not a social media platform
Yes, offer giveaways to get the product out there. This helps will getting testimonials and referrals
Get that email list built long before you have a business idea because when you do create these digital books, you will be able to market them fast and easy
Don't be afraid to go out of your element. Work hard, play harder. In the end all of your work will pay off
Do NOT take your listings down. The longer you keep them up on a platform, the SEO works in your favor
Have an ebook in mind but still confused? Let's connect. We've got you boss mama!