I've never owned a shaker cup until I moved back down to Florida. Of course it was to mix up margaritas but I have been using it mostly to make my foam iced coffee. Have you been wondering how they create that gorgeous foam that floats atop your cuppa at the famous Starbucks down the road? It's super easy. If I had caught on much sooner (I told you I was born in the wrong era), I would have been drinking my iced coffee like this everyday. Hello Mama's!! Where's the foam?
How To Make Foam Iced Coffee
This is the best way to drink iced coffee. I'm telling you the foam makes all the difference. It's sinfully delish. It may sound like common sense to you but honestly, if you don't know, you don't know. Creating iced coffee at home has been my jam lately because um, FLORIDA! Yes, the weather reaches 90 degrees by noon. So there's that. Iced coffee all day, errrday!
If you're watching my TikTok videos, (no…I'm not popular on there or anything but you can guess what the name is if you want to follow me); I've been using the lazy gals guide to making coffee at home because this mama's been productive from the moment we've moved in.
Easy Foam Iced Coffee Recipe
As mentioned many times before, I use the Starbucks Instant Iced Coffee Packets when I'm on the go because they're so easy. The fact that you just add water to it and stir is all you need to know to buy them. But I do add my concoctions to the mix!
You'll Need:
Filtered Cold Water
Ice
Cup or Tumbler Travel Mug
Sugar + Creamer To Your Liking or Enjoy Black
Starbucks Packets or Use Your Homemade Cold Brew or Strongly Brewed Chilled Coffee with an espresso shot
Using one full packet, pour into the shaker cup. Add cold, filtered water ( I only go half way because I like it strong and need room for other things). Stir with a spoon to get most of the packet mix loosened up.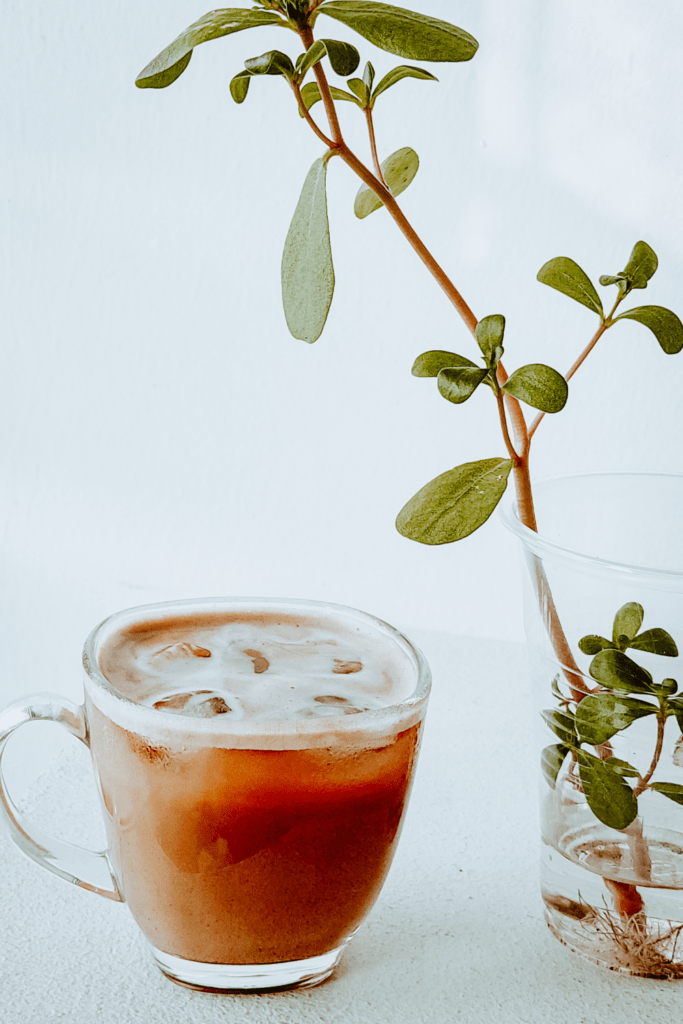 Adding Foam To Your Daily Coffee
The shaker cup is what creates the foam so add whatever you enjoy in your coffee. I like to do it this way:
If I'm adding sugar- place the sugar in next, then the ice. I use about 1 cup of ice but you can also use crushed iced as well. Then my Almond Milk. You can also make your own homemade creamer or use your favorite store bought. Mine was French Vanilla last week. My taste buds are different on the daily so I keep a low stock of several different varieties of creamer styles:
almond milk, skim milk, french vanilla creamer
the packets are already sweetened so you really don't need to add sugar but sometimes I do when I need a sugar rush
Foam Iced Coffee has become one of my favorite, most simplest things to make. It's fast and really delicious. I'm almost really obsessed with it right now. This isn't your milk foam cappuccino's mama…this is just PLAIN OL' FOAM COFFEE. That's why it's so cool. Refreshing. And the best. Now you can certainly try this hot. But I haven't and have no idea how it will work out.
Once you add the packet to the shaker, add your filtered water, stir with a spoon, add ice and creamer, slap the lid on the shaker cup and shake, shake, shake; the remaining mixture from the packet will finally dissolve. The foam will erupt and you will have a yummy iced coffee to slurp on right at home.
Now look! I'm a simple plain jane when it comes to making stuff at home. No fancy, schmancy stuff here but this is GOOD. You will enjoy it with or without creamer.
---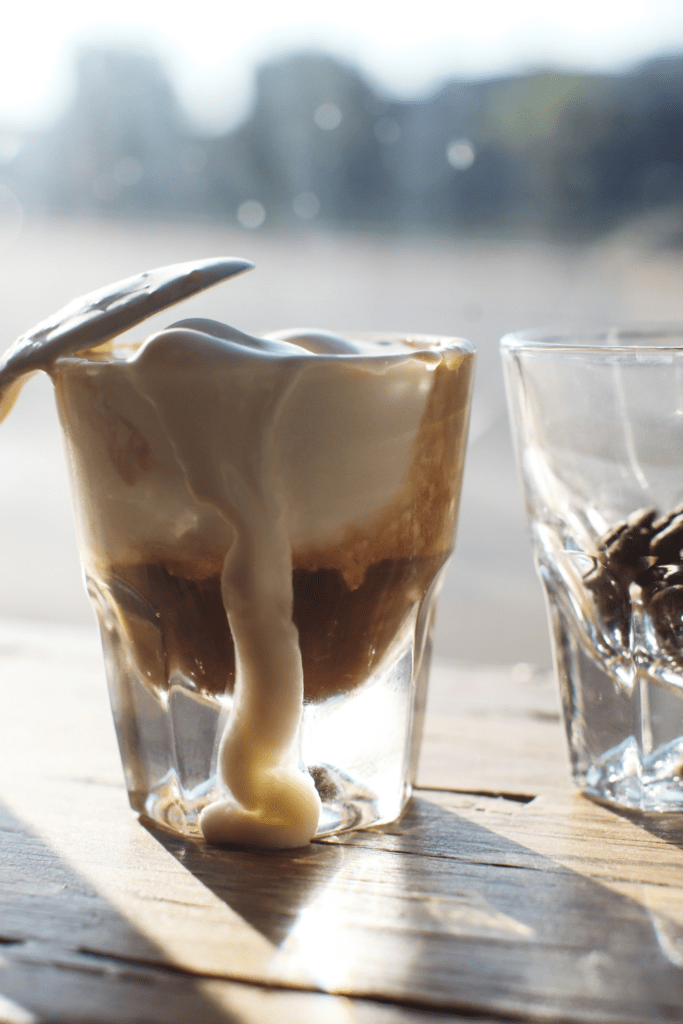 You can make your foam iced coffee with milk if you wanted. Just try adding whole milk to the shaker cup and I bet the milk foam would look amazing with some drizzled cinnamon or even chocolate over it. I personally cannot have whole milk.
What's your favorite iced coffee creamer flavor if you have one? I'm anxious to try new things this summer.