What's a summer without some liquor. I mean, more coffee please! I'm not a hard core boozed up kinda gal but I do like some mixed drinks every now and again. Summer is all about those famous iced coffee drinks and well, let's face it, that can get boring after time. So, let's boozy up with these top iced coffee drinks mixed with my all time favorite; Kahlua and RumChata.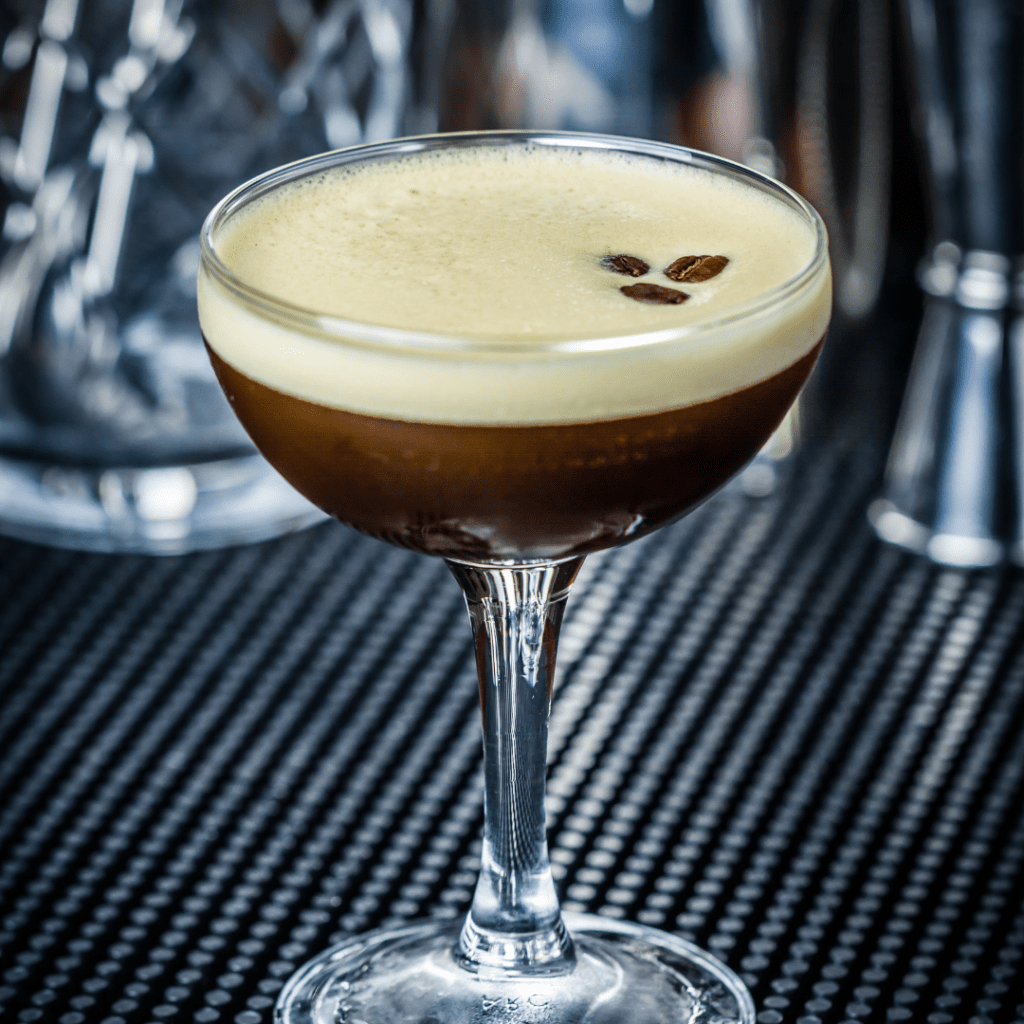 For starters we have the PLAIN JANE:
Rumchata Iced Coffee– fill a 6 oz. glass with ice, pour chilled coffee over ice and add about 1 tsp of rumchata. That's as boozy as you gon' get!
Well maybe not as boozy! Just wait until we start adding the vodka. I'm extremely sensitive to certain brands of vodka so I tend to steer from adding that specific liquor to any of my drinks.
The Coffee Craze– take an 8 oz. glass and fill with ice, pour less than 1 oz. of vanilla vodka on the bottom, 1 tbsp of coffee liqueur, an espresso shot and sugar for the rim.
You may also want to try this :
Mocha Madness– Where's all my chocolate lovers at? Not everyday but often I get that mocha craving, and by all means, let's splurge.
You'll need:
a cup of ice
chilled brewed coffee (you can use leftovers from the morning before)
an espresso shot
2 shots of chocolate liqueur
whipped cream for topping and some shredded chocolate pieces to garnish
Fancy in your glass accordingly and enjoy. The great thing about making your own boozy summer coffee drinks at home is you get to put in how much alcohol you wish. In fact, some of us don't mind a virgin recipe either!
Boozy Summer Cocktail Drinks Made With Coffee
The Olden Days– Combine espresso, bourbon, simple syrup and ice in a shaker and mix. After pouring in a glass dash some Angostura bitters on top and serve!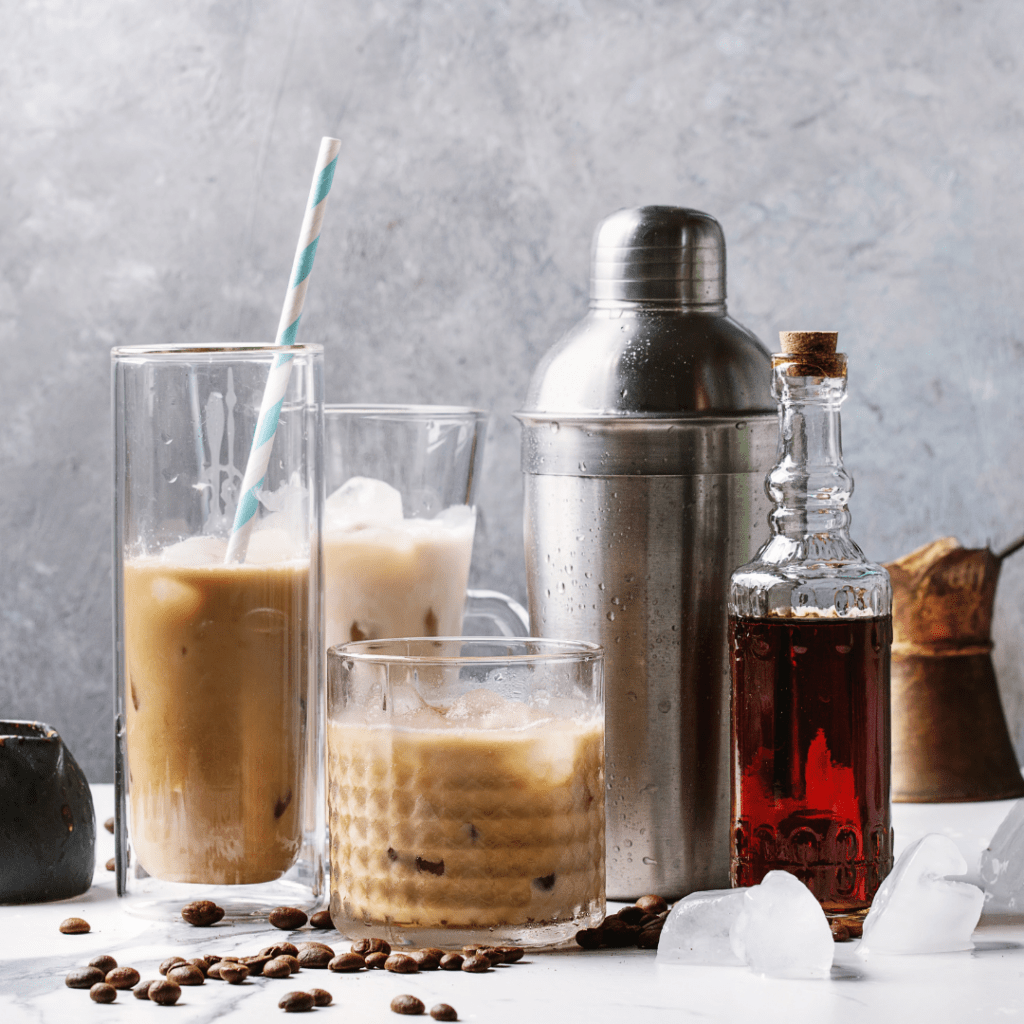 Iced coffee is one of those drinks that you must have at least a few times a week! I personally love my Dunkin' 'Crack in a cup' but I can only tolerate it once in a while now. I'm getting to the age where I've lost my joy in simple concoctions. Maybe I just need to reintroduce myself to new flavors as this caramel loving gal is growing up.
When concocting your own cocktails at home remember to keep it simple in terms of ingredients. Unless you have a fully stocked bar in your house, I would try to make coffee drinks that don't require a lot of ingredients. Alcohol is expensive. And so is coffee. Jameson makes a Cold Brew that is already mixed and ready to serve. Their cold brew latte recipe is sinfully delish.
Jameson Cold Brew Iced Latte
You'll need:
Jameson Cold Brew
Heavy Whipping Cream
Cold Brew (freshly made at home or store bought) Check out our FB page + IG to see how we make ours
Pour 1/3 cup Jameson Cold Brew into a glass filled with ice
Take your cold brew coffee and fill the cup halfway, swirl in some heavy whipping cream to concoct your iced latte. YUM.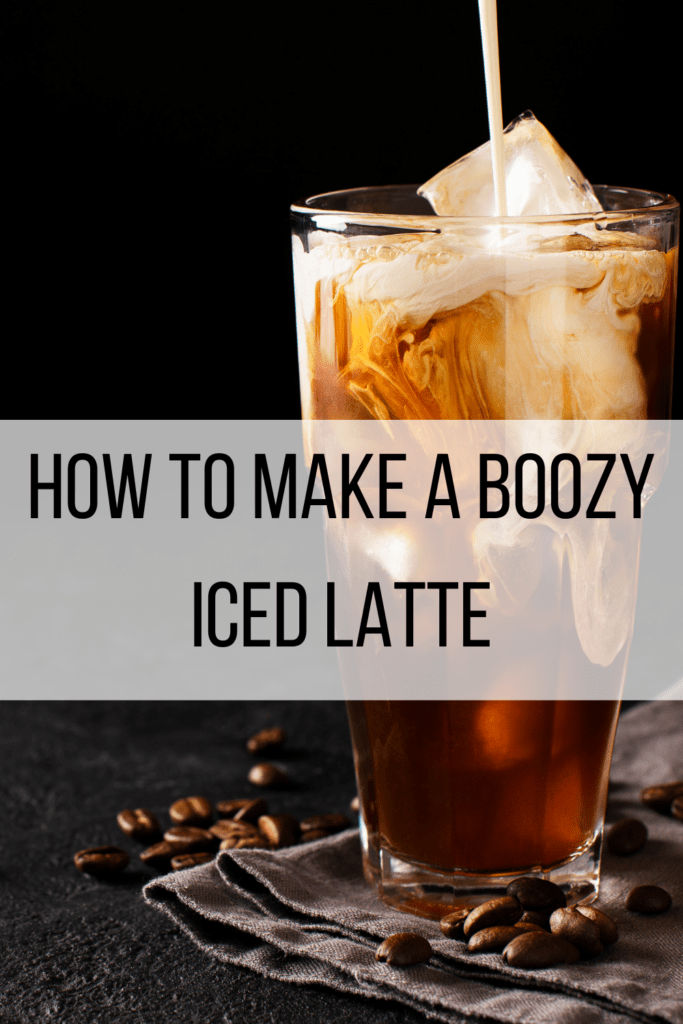 I'll be rolling out a ton of coffee related recipes this summer! I cannot wait. It's been a long time dream of mine to have a food related blog. It's exciting to say the least.
Is summer the only time you drink iced coffee or do you drink it year round? I drink it year round but I also have to have my hot cup in the morning.
This other latte recipe has Bailey's in it. It's a simple treat for those cooler nights by the summer campfire.
How To Make An Easy Boozy Iced Latte
Bailey's Irish Cream is for the thick and creamy lovers. I personally cannot enjoy this liquor by itself, so I tend to mix it up a bit.
You'll need:
Baileys Original Irish Cream
Espresso shot or strong brewed coffee (chilled)
Milk
Combine the Baileys in a glass with ice (use about 1/3-1/4 cup depending on how you like)
Add coffee or espresso shot
Top with a swirl of your favorite milk or heavy whipping cream and put a dollop of whipped cream on top!
Subscribe to our blog so you can get updates of our recipes coming soon! I'd love to hear your favorite boozy coffee drink below in the comments. Enjoy Mama's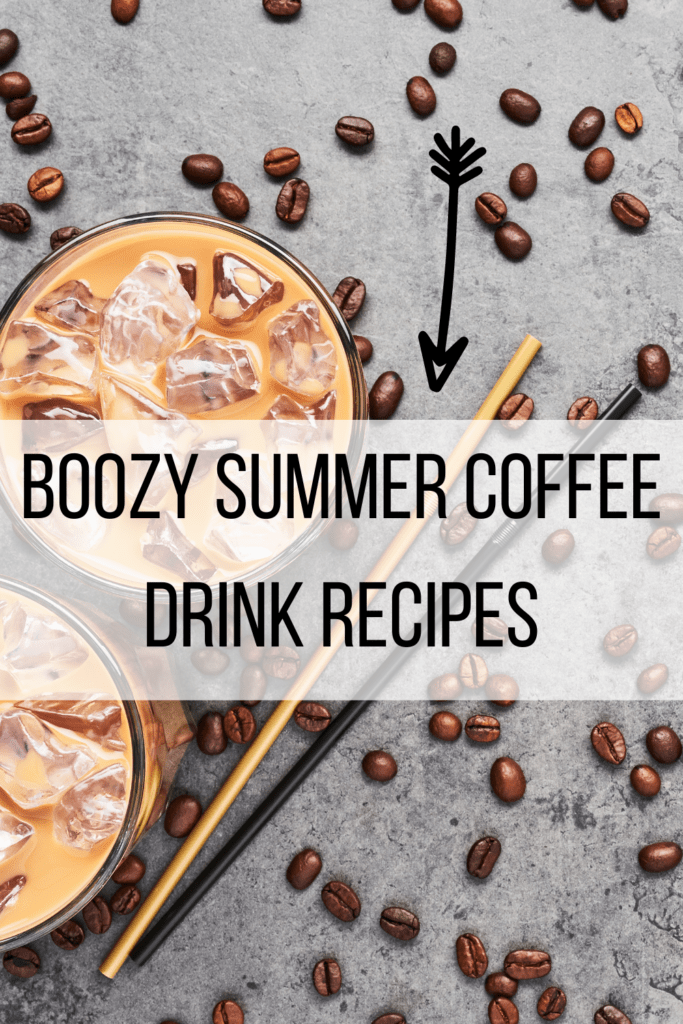 You May Also Like To Make These Delicious Coffee Recipes