Hello My Coffee Snobs, here's 3 delicious ways to make iced fast and easy right at home. I do love my hot coffee in the mornings but, most afternoons I crave iced. Who else is an avid 'at home' coffee maker? It gets pretty expensive if you're dropping by your local Starbucks for that pick me up, so today I'm sharing the most flavorful ways to save you some money, honey!
If you don't have a coffee grinder, now's the time to get one. There's a huge difference in grinding fresh coffee beans and using packaged ground. I use a very simple one and grind only what I'll be using for that day. One cup is typically all I need to create some delicious iced coffee. If you aren't grinding, no worries- ground coffee is still very tasty and worth making at home.
How To Make Iced Coffee At Home
I remember when I started making iced coffee at home. It was nearly 10 years ago. I purchased those Starbucks packets because they were so efficient. There's absolutely nothing wrong with serving iced coffee this way. In fact, it's totally delicious! To create a rather simple recipe at home all you need is the packets or some freshly brewed coffee cooled down.
The Simple, Damn Delicious Way – Brew a pot of strong, bold coffee (or use the remaining coffee from the morning if you still have some). Allow to cool by turning off the pot. Fill an 8 oz glass halfway with ice. Use more ice if you prefer. Add one teaspoon of sugar + liquid creamer of your choice; I like plain black but sometimes I'll add a little creamer (never use dry creamer, always liquid) or milk if you're allergic to the oils in creamers, and always add your sugar first. I prefer mine with a lot less creamer/milk these days. Pour the coffee in before the creamer and fill only half way. This allows you to taste test to make adjustments if needed. If you brewed a strong pot then you should be able to add the coffee to your cup of ice and just enjoy!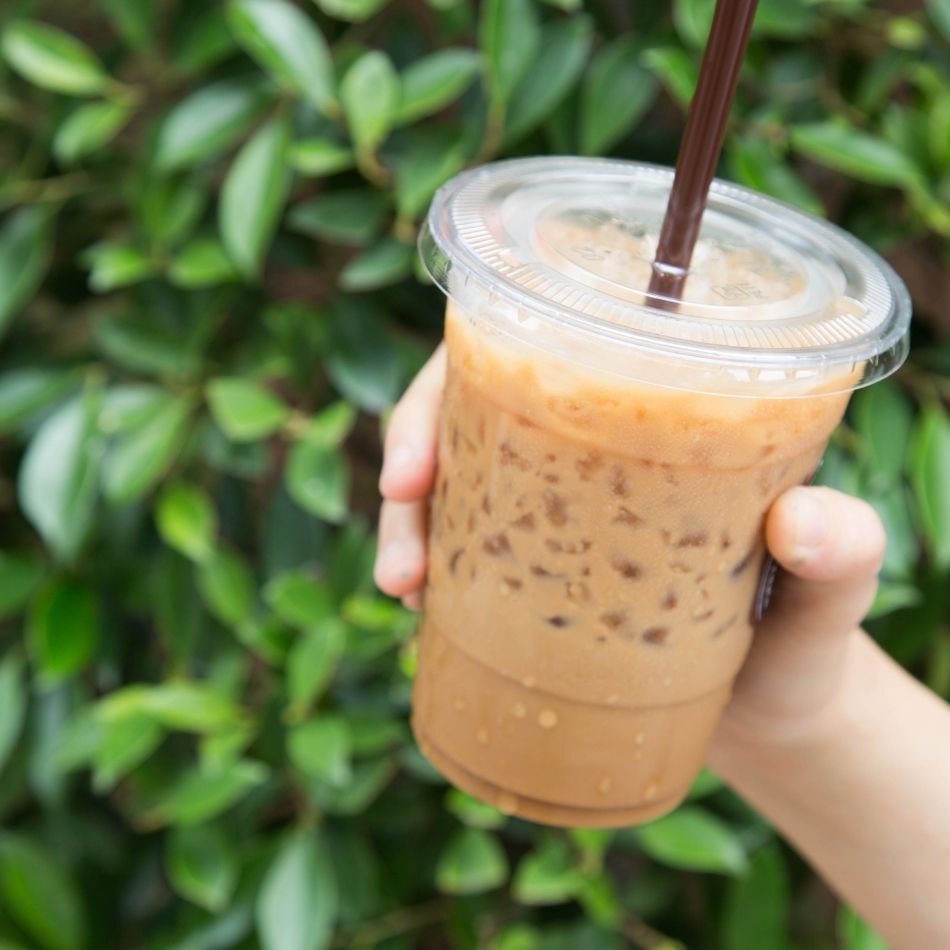 Overnight Prep – Recently I bought a travel size iced coffee infuser. It has the built in filter to prepare iced coffee fast + easy. There are several on the market, I purchased one from TJMaxx for $6. But the link above gives you an idea of what they look like. Simply add your coffee grounds to the filter part (about 2-3 tablespoons is what I use) and fill the bottle with fresh water. Do not add ice unless you're doing this the morning of drinking it. Let it sit in the fridge overnight, shaking it frequently to mix it up. Morning iced coffee to go at your fingertips. PRO TIP: use specialty coffee grounds over store bought.
Single Cup Way – I use a Ninja but feel free to make any single cup of coffee in any maker and prepare over iced. The Ninja has everything from a frother to tea and coffee transfers.
So that's how I create simple at home iced coffee's. Very affordable and at your fingertips for busy lifestyles! Tell us how you make yours. XO
For more ways watch my FB videos and IG stories! Enjoy