About three months ago I learned that the store bought creamers were extremely bad for you. I am one of those semi-believers that not all things are entirely going to kill you because it's sold in the market type of people…..ya feel me?! If I look at the label and it says ZERO fat, etc, etc…I thought it was okay to intake. NOT. I was terribly mistaken. I discovered the ingredients on the back (yes, in the fine print) that says my favorite, once in a while go-to creamer was nothing but OIL. Yeah, no thanks. I often hit the cup with a little drop of 1% milk but most the time, I am drinking my coffee black. So let's learn how to make homemade coffee creamer today!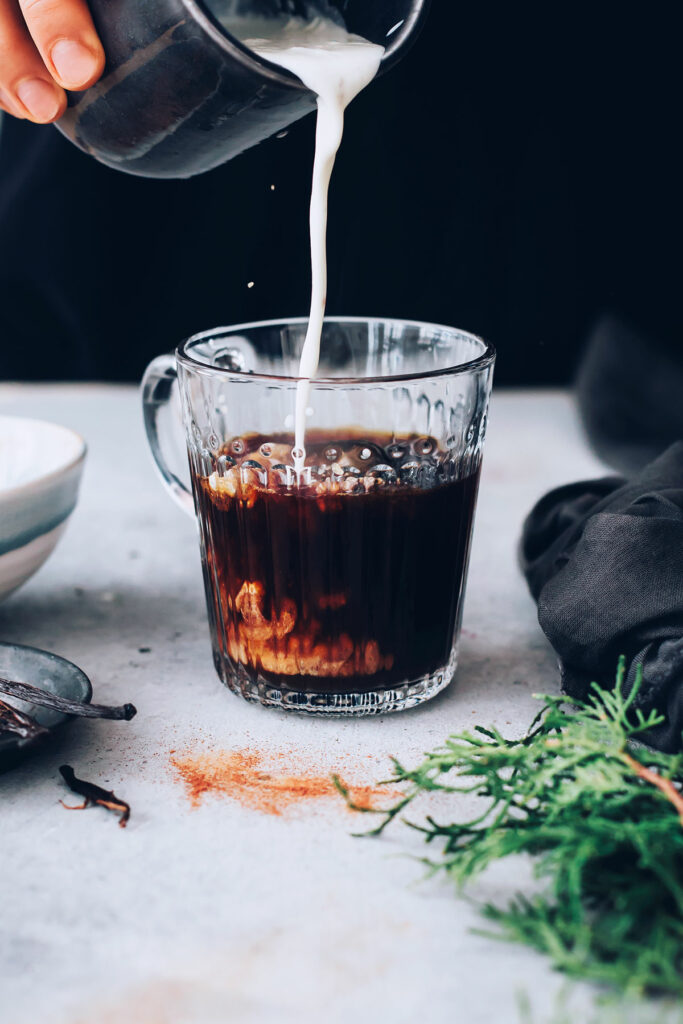 It's a very simple recipe. You probably have some of these ingredients in your homes right now. There's several different options and I'll name just a few that I have found to be rather tasty. For everyone on the Coconut kick, stay tuned.
I'll be sure to share links to several of other homemade coffee creamer recipes as well. So check them out. I'm using a very simple method because I no longer drink a ton of creamer in my coffee. I always have a black cup in the morning when I first wake and then switch to some creamer for the latter part of my day.
You'll Need:
half and half or skim milk ( you can even go coconut milk listed below is a link to a recipe )
sugar, honey or sweetener
I told you it was very simple. And sweet. Here's how I like my coffee creamer:
Prepare a delicious, easy stove top concoction of just half and half + sugar the day before you're going to be using it. I allow the burner to get warm on medium heat, slowly pour in 4 cups of half and half, and 1 cup of sugar. Turn to low heat and allow to simmer for an all natural taste. I then allow to cool and pour into a covered glass jar to chill overnight. The next day it is ready to use. Good for about 1 week.
For those in love with flavors, you can add spices like cinnamon, pumpkin to your creamers simply by sprinkling some into your jar. Or straight onto your coffee in the morning.
This bulletproof homemade paleo + keto creamer recipe is on fire. Check it out for sure if you like heavy cream style flavors.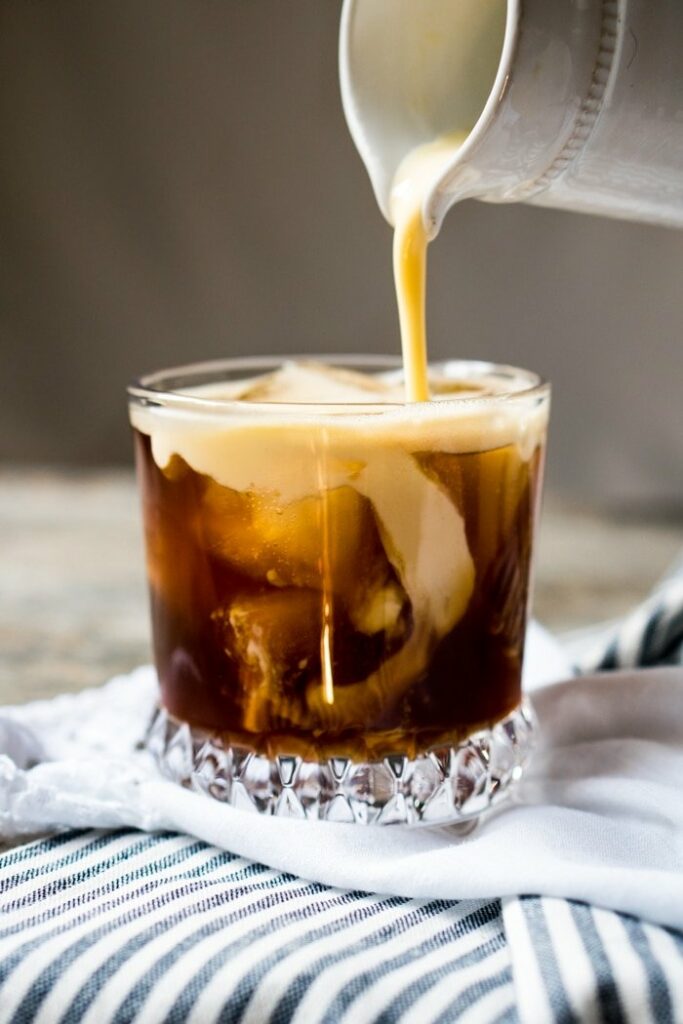 For the coconut lovers, here's a couple fantastic creamers to enjoy. On numerous occasions I have tried adding a 1/2 tsp of coconut to my coffee for health reasons but I truly cannot handle it. It's too oily for me. But there's some really great tips in the link above and she also does a Pumpkin Creamer Recipe as well, YUM!
Don't overwhelm with the fact that you need to go purchase tons of ingredients just to make a coffee creamer but slowly incorporate this into your lifestyle just to see what a difference it truly makes. I love to concoct, learn new things and enjoy healthier versions of anything, so definitely try some of these yourselves.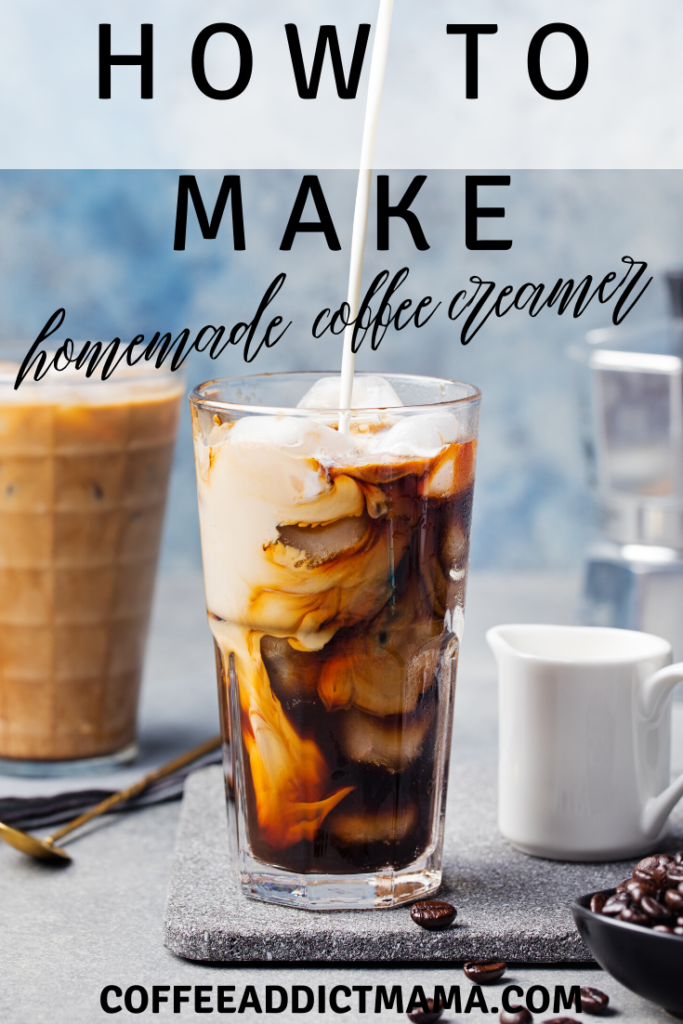 I tend not to get into the heavy creams and such but you certainly can because I'll get in those moods as well. That's typically when I head to Dunkin to grab my famous Caramel Iced Coffee With A Turbo. It's rich and heavy….which is what everyone needs from time to time.
More Recipes:
Courtney's Homemade Coffee Creamer
Sugar Free Pumpkin Spice Creamer
You can play with heavy creamer and/or half and half to see which ones you prefer better. I tend to steer from anything hefty feeling until I get that 'FIX' craving, so keeping both of these in the house isn't a bad idea as long as they hold long expiration dates. Until next time, enjoy a simple homemade coffee creamer for the healthier lifestyle.