Summer is my favorite season and, as an avid coffee drinker I think it's only relevant to create beverage ideas that suite the hotter months. 3 ways to make iced coffee at home is the most simplest and definitely budget friendly but I'm going to be sharing 15 summer coffee drinks that you'll be dying to try immediately, no matter how much it costs.
Summer Coffee Drink Ideas
1.) KAHLUA ICED COFFEE– bringing this in at number one because we absolutely love this brand and this gal's recipes are down right amazing. If you're one of those coffee drinkers that REQUIRES a turbo shot in your DD cups or a famous espresso shot drinker, try this!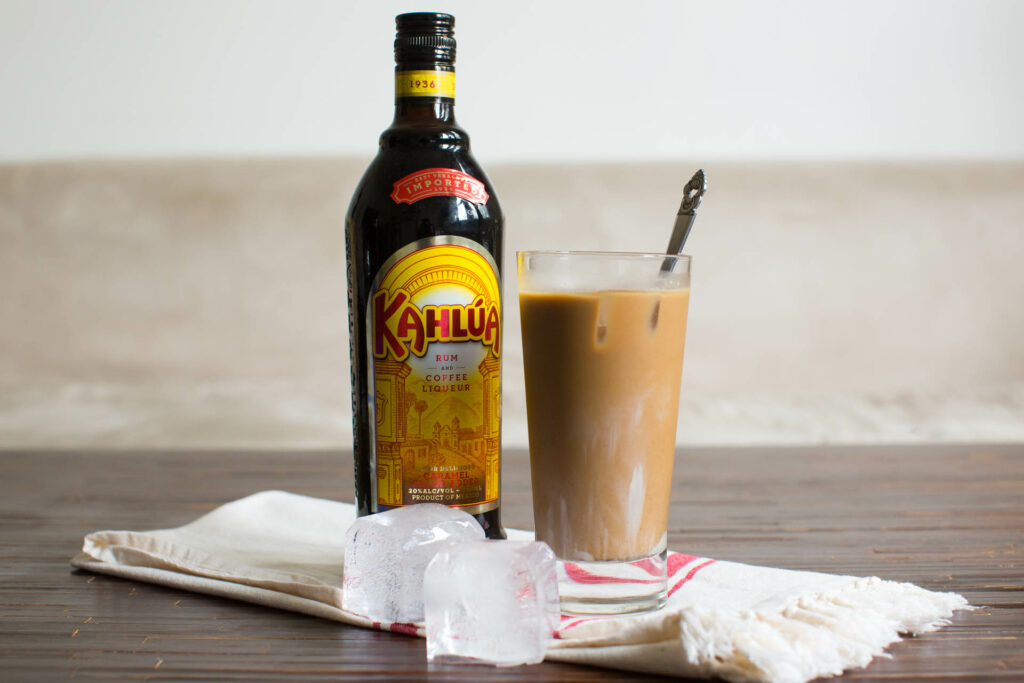 2.) FRESH MINT ICED COFFEE– over the past year and a half, I have really enjoyed just plain black coffee (even iced) and this fresh mint recipe is so delicious: using a strong brewed coffee, pour over crushed fresh mint and ice! So simple and refreshing. Once in a lifetime experience as a coffee drinker. I typically love pre-mixed Starbucks packets or even the cold brew in your local grocery.
3.) COFFEE TONIC– If you love a mixed drink as much as I and still remain a basic ingredient kinda drinker, mix tonic water and espresso over ice. BAM!
4.) MEDIUM ICED CARAMEL– You have to order it just like this if you love a sweet caramel yet strong iced coffee from Dunkin Donuts: Medium Iced Caramel Coffee with Cream, Sugar, Extra Caramel and a Turbo Shot! Holy fucking shit. Heaven for those that limit themselves to sweets during the week! You're welcome.
5.) VANILLA BEAN LOVE– I personally never get into mixing ice cream with cold brew but this summer is perfect for trying new things, eh?! Two scoops of Breyers vanilla bean ice cream topped with Starbucks cold brew sounds insanely fun!
6.) PROTEIN INFUSED SMOOTHIE– My own recipe which is extremely good for those looking for an extra boost of vitamins and minerals. I use this whenever I feel my body is lacking nutrients. Oh, and it has collagen in it.
Best Homemade Iced Coffee Recipes
8.) MOCHA– I don't know about you but often times I am craving something chocolately. Here's one way to try it at home. Depending on your ingredients I don't know my choice would be to create at home but I do love me a good DD or Starbucks mocha when afloat.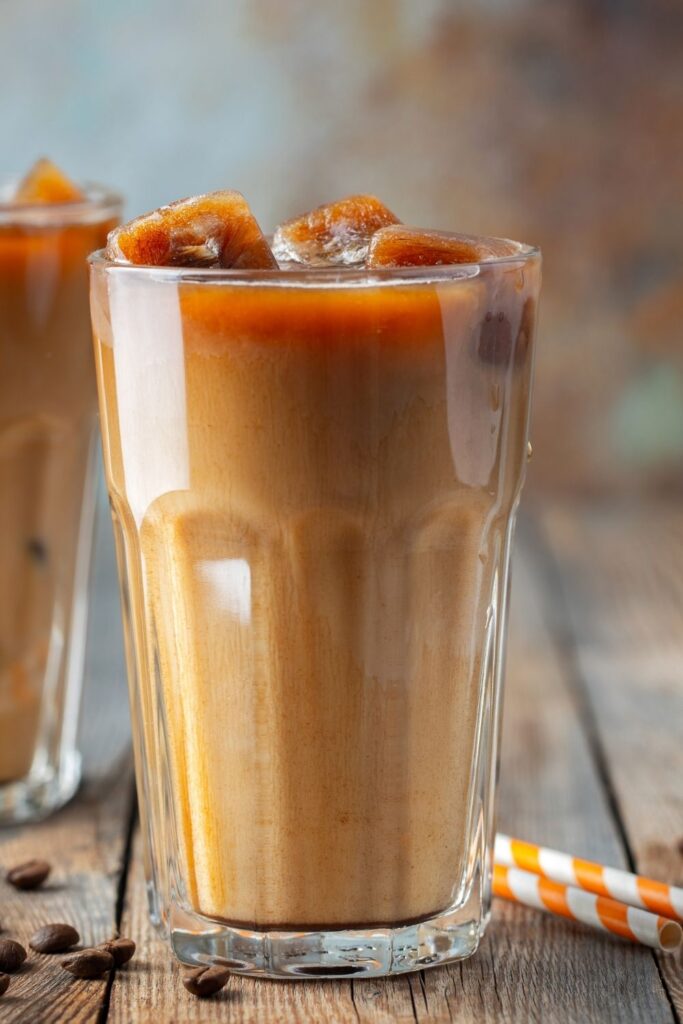 9.) HAZELNUT TREND– try this dairy free recipe! I'm all about flavors and hazelnut is one of my favorite to mix up the summer with. However, there are some hesitations on where you order this. Do not order any flavored iced coffee from McDonalds. Their employees are not baristas and haven't a clue about quality iced coffee drinks. They're famous for black coffee and frapps. Stick to upper class coffee houses for flavors like these.
10.) UPGRADE– found this really cool post on how to mix up your iced coffee drinks with 10 ways to upgrade. My number 10 and this was just a coincidence, LOL.
11.) BUCKET PARTY– Summer's are famous for cook outs, buckets of ice and family gatherings. Why not a fun iced coffee party to pull off a really unique backyard bucket party. Brewing and pouring is easy…it's keeping the ice from melting in the 100 degree heat! Ha.
12.) COFFEE BAR 239– their iced coffee's are amazing. It's hard to find quality drinks for the summer but if you're down south, hit them up!
13.) CINNAMON STICKS– Cold black coffee lovers like myself that just want a teensy weensy bit of flavor…stick a cinnamon stick or flavored coffee spoon in it.
14.) HORCHATA– I haven't tried but be looking for our own little twist on this coming soon to CAM. I'm in the midst of creating this post I stumbled upon a new word in the coffee industry. I am sure you may have already tried but if not…LET'S!!!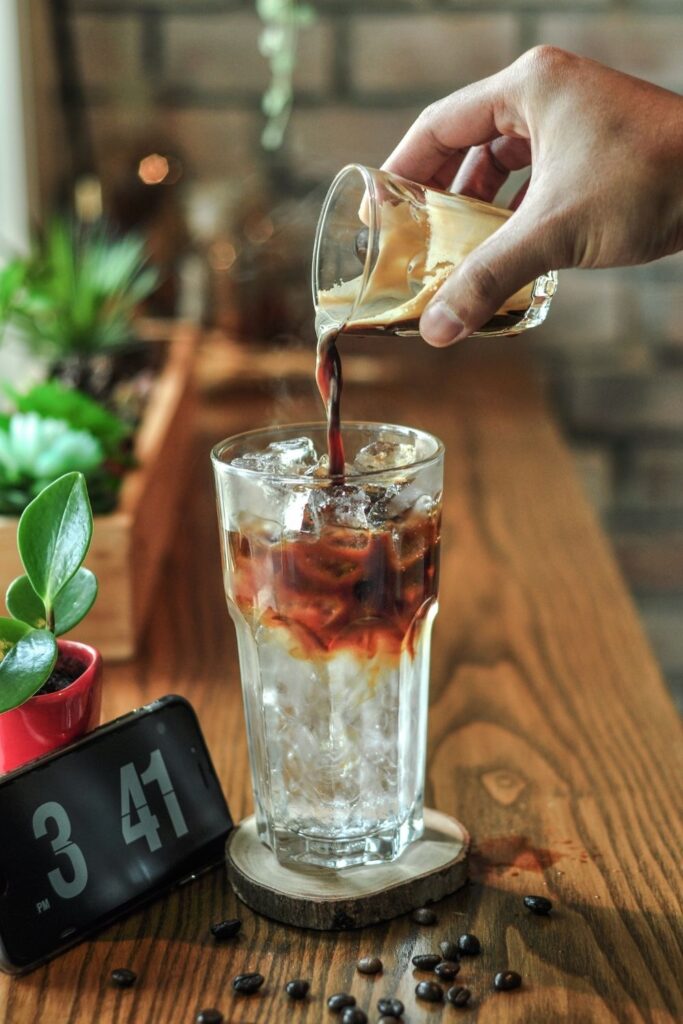 15.) ALMOND MILK ICED COFFEE– our girls absolutely love this stuff and I've become a fan of almond milk as well. I mix it in my coffee smoothies all of the time. Love and Lemons has a cold brew latte recipe that you may enjoy as much as I.
What's your favorite iced coffee to make at home? BTW: I love these in colder months too #icedcoffeesnob ☕️