Start brewing the coffee and grab your favorite cup we're talking all ways to make money on Pinterest today! I started blogging back in 2010 and have no idea why I didn't use Pinterest to my advantage back then. What the?! The first thing you need to know about Pinterest is that it's NOT a social media platform. Again, it is not. It is actually quite similar to Google. It's basically a search engine with nearly 300 million active monthly users. When someone is looking for a recipe, they go straight to Pinterest. So, how can you make money on Pinterest. We're going to dive right in because it's something I've been mastering as of late.
How To Make Money On Pinterest Like A Boss
First things first. Start an account or change your personal to business. The importance of having a business account means everything.
You need it.
Go To Edit Profile | Account Settings | Scroll Down To Convert To Business Account
Once you have your business account set up, create a great BIO. Your profile pic should be clean, clear and NOT a logo! People who may want to pay you, like to see who they're working with.
Now that those 3 important steps are out of the way, begin by creating your BOARDS. Here's how to skyrocket your Pinterest rather quickly. I'm currently at about 500K and these tips work!! Get at least 10 boards started. You'll need to pin, pin, pin. But be careful what you're pinning. You don't want to pin bad links. We'll talk about that soon as well. Also, manual pinning will take you farther than using something like Tailwind. I know nothing about any scheduling apps, I do everything ORGANICALLY.
Organize your boards and profile to be attractive to potential clients. Use these 7 tips to successfully build any business. I also have some great ways you can make money off a blog if Pinterest is not for you!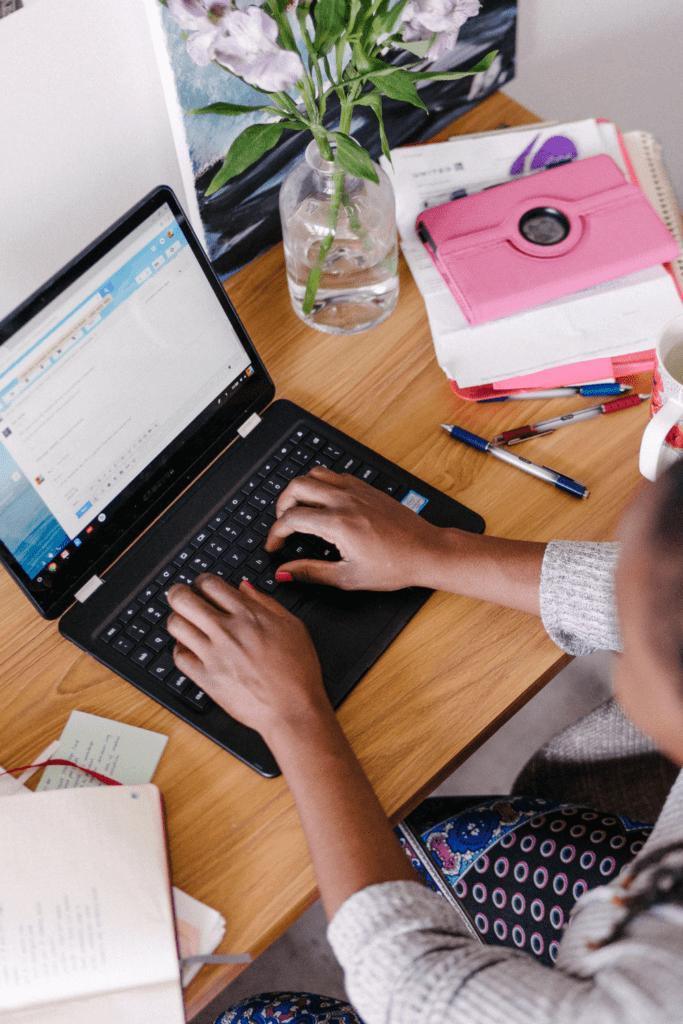 HOW TO MAKE MONEY USING PINTEREST
Not everyone will have the patience for this. With any business, you need to commit, use time management and be consistent. If you're ready to make some money online using Pinterest, let's get started.
Pinterest Influencer – after you've conquered the pinning, creating an awesome account and building your boards, you can start treating your Pinterest like a business. Brands and companies want to work with you if
a.) you have over 500K monthly views
b.) you know how to pin/what to pin
c.) you're active || I'm skipping over the followers because following is not that important when it comes to Pinterest. I discuss why in this post. By having a Pinterest account that attracts businesses to want to work with you is all you need. They'll contact you for ad promotions and possibly want you to manage their accounts for them.
Virtual Assistant – Becoming a virtual assistant can lead you multiple jobs even outside of Pinterest. The great thing about being a VA, is that you can manage your time better. If you build your account to be a million monthly views, you can make anywhere from $25-$65/hour.
Pinterest Manager – Much like the two mentioned above except you are working on only their Pinterest account and growing it for them! You manage their boards and pins helping them grow their account like you've grown yours. A manager is more time consuming as in a daily activity for numbers goal. Like mentioned above, manual pinning is better for SEO results and growth, so be dedicated to only what you can handle. A Pinterest Manager can make up to $895 per month/client. You polish up their boards, pins, and bio's. Edit as necessary, pin daily, monitor the account, frequently share updates with the client on how everything is going, etc. If you need help with your accounts, I'd be happy to work with you!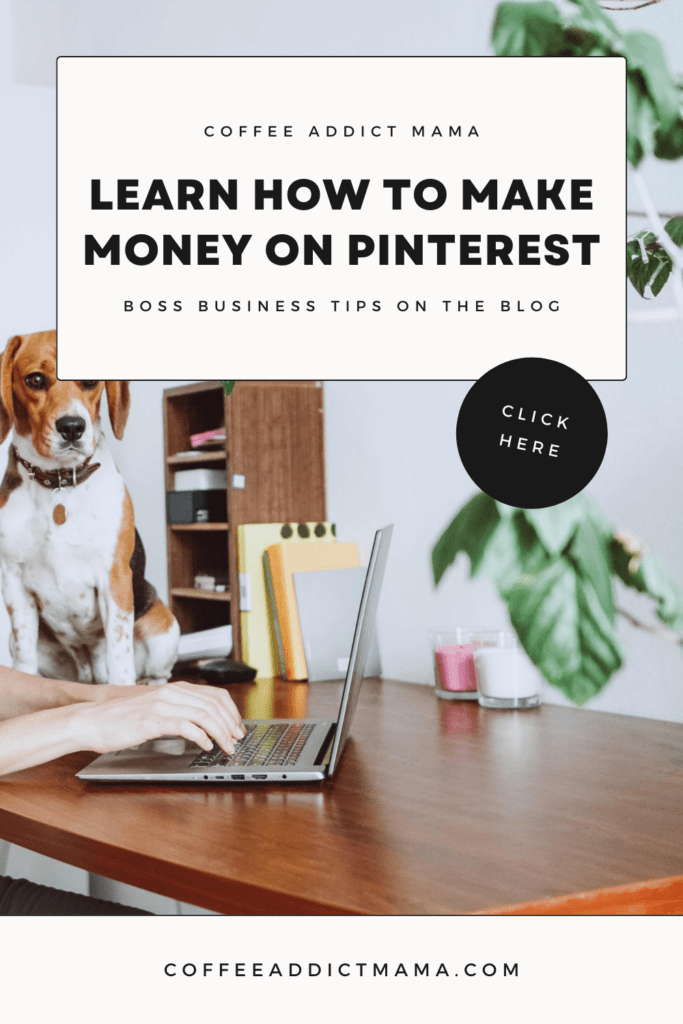 Affiliate Marketing – I suggest working with big companies like Amazon and Wayfair for affiliate marketing. The more you affiliate, the more you make. The links can now go into your Pinterest pins. Remember that keywords are crucial, so create pins that drive traffic to reach your commission goals.
Go To Branded Content Under Settings and Sign Up If you'd like to connect with brands who will sponsor you.
Shop Sales – If you own a boutique shop or handmade, selling your products/services can be hard. Not anymore. Pinterest is where your stuff needs to be. You definitely want to pin your photos to Pinterest daily if you're trying to sell your items. This is great for clothing stores, antique shops, craft and jewelry. Set your Pinterest account up with your shop website in the bio, make boards relating to your products and start pinning. This generates traffic to your websites which leads to sales.
Set Up – If you're anything like moi, you set up accounts for your clients to get them started. This is a better option if you don't have time to invest in monthly clients such as a VA, manager. You start the account for them building X amount of boards and then they take over the account and handle it from there. I also include tips with each of my clients on how they can be successful on Pinterest, which leads to my last tip on how to make money through this platform. Typical set up fee can be anywhere from $50-99.
Consultation – A Pinterest consultation is when someone wants to pick your brain for tips leading to success. You can set up a phone chat, skype or emails to sell your ideas, how stuff works for you, etc. Obviously you need to know Pinterest in and out before you go advertising your services. But if you want to make money……learn as much as possible to teach your clients. My DIY consults are anywhere from $120-350.
Stay tuned for more about Pinterest. Along with blogging tips, I will be doing a ton of tutorials as well as business tips and online money making strategies. You won't want to miss. Until next time, more coffee please!