How To Grow Your New Business Fast
Lucky number 7 it is my boss babe friends. You have just started a business and are really anxious to get it up and going, but don't know exactly where to turn after you've picked a domain name, got listed on Google Business and purchased a website. Now what?
Don't forget to check out my 6 tips to building your brand. All these things combined will have you building your empire in no time.
Ways To Grow Your New Business Organically
Organic traffic is all based on SEO, creating content and showing up on Google search when someone is looking for your particular service, product.
Have a niche that can be narrowed down time and time again– this just means be very direct with what you do in your business. For instance, I clean homes but I might want to narrow it further than 'House Cleaning' by using keywords like; Minimalist, Green, Eco-Friendly because I specialize in Chemical Free products.
Make sure your website is linked to Google My Business and that your H1 is specific to your area. For Example: you offer a service in Chicago, so add this keyword to your website. Chicago Carpet Cleaning! This rich word will help you show up first and get more clients. Go to your dashboard and click on the home page. Scroll down to your Yoast (be sure to install this plugin) and where it says SEO TITLE, put your AREA and What it is that you do.
Examples:
Naples House Cleaning Services
Best Food Truck In Boston
Charlotte's Modern Furniture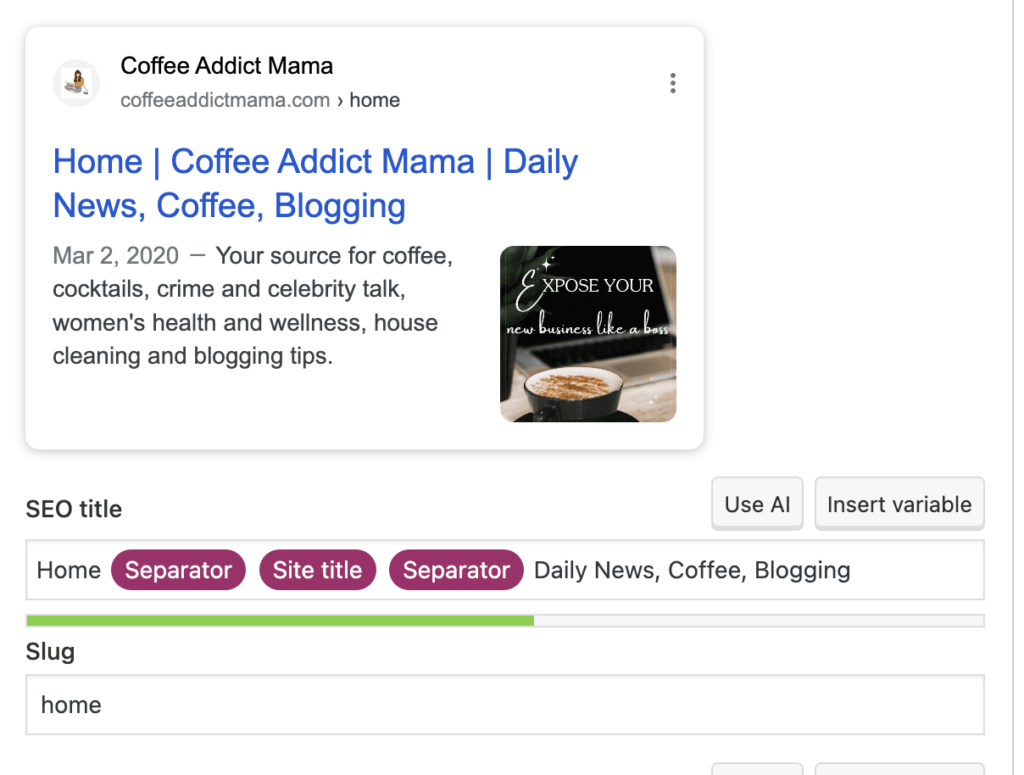 Know Your Target Audience
Do some basic research within your niche to see what other businesses are writing on their website, who their target audience is and follow those people within that same category. This will help you understand who needs your service, or products and you can then learn how to market your online presence better.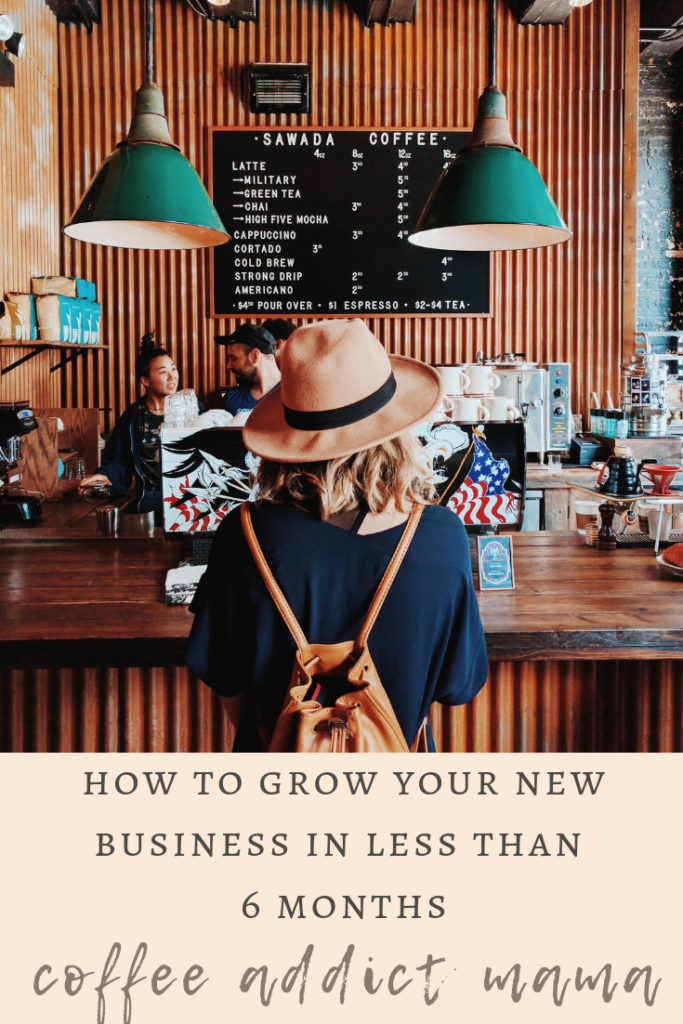 Get Listed
Create Accounts Online – Set up social media accounts (Facebook, X-formerly known as Twitter, Instagram). You don't have to publish posts on them daily but get them established so that you show up when someone is searching). Get on LinkedIn, Pinterest for Business (this is another search engine, not social media so don't skip this one). Here's a great list of where you can get started.
How To Grow New Business Without Paid Ads
Connect – Print enough business cards and flyers to take to your neighborhood small businesses and swap or leave yours there. Most places will allow you to drop a few business cards on their counter because they love supporting small businesses like yours. You print flyers and take them to whatever country clubs are in your area and pitch your service/product. Most likely they will need you! Flea markets, antique shops, bagel and coffee shops. These places want handmade items, services, etc…whatever your business is, there's a need for it somewhere in your community.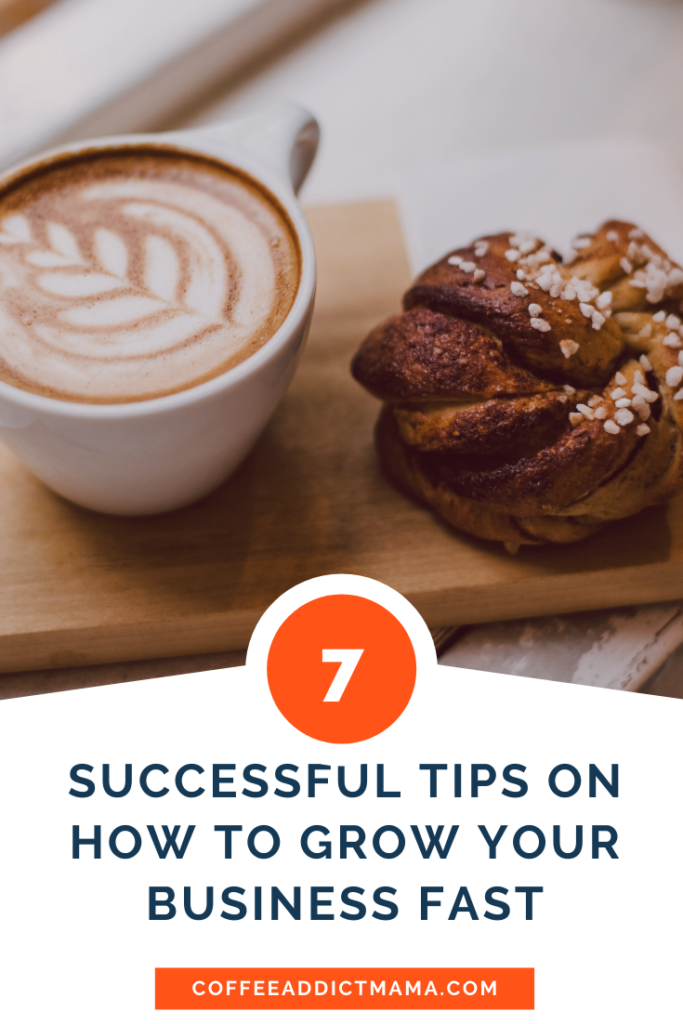 Team Up – Collab with other bosses online and in person to team up on collaborations, promotions, events, swap ads, etc.
Work Smarter, Not Harder – Your business won't grow unless you dedicate some time to learning more about it. If you're not busy with clients, customers or 'working', then be busy promoting, sending emails/building lists, following up and making phone calls, passing out flyers.
Post Creative Content – Attaching a blog to your website is crucial with organic marketing because the more content you post about your business and how it can change/make a difference is the key to many discovering you online. You might be thinking that your business doesn't need a blog but here's why you should.
Offer Goods/Services – If you are selling a product, it's essential to hand out samples. Same with services. Let a potential client see your work. I always give more than a basic cleaning with a new customer's first time cleaning. This allows them to see how detailed I am, how good my services really are and they will likely hire me again. Sam's club doesn't sell the food unless they give out samples.
Know Your Stuff – I cannot go in detail about this enough! Know what you're talking about when you get a phone call for services or if you get a conversation through email about your products. Your reply means EVERYTHING. When I'm on a meet & greet with a new potential client, I tell them in detail about water stains, the pink stuff growing around their faucets, uck. People do business with people who know what they're talking about. If it makes sense, they trust you. Building that relationship is key to success.
That's it my friends. Stay tuned for more boss status posts and don't forget to comment with your questions, concerns, tips and more! Until next time, more coffee please!!