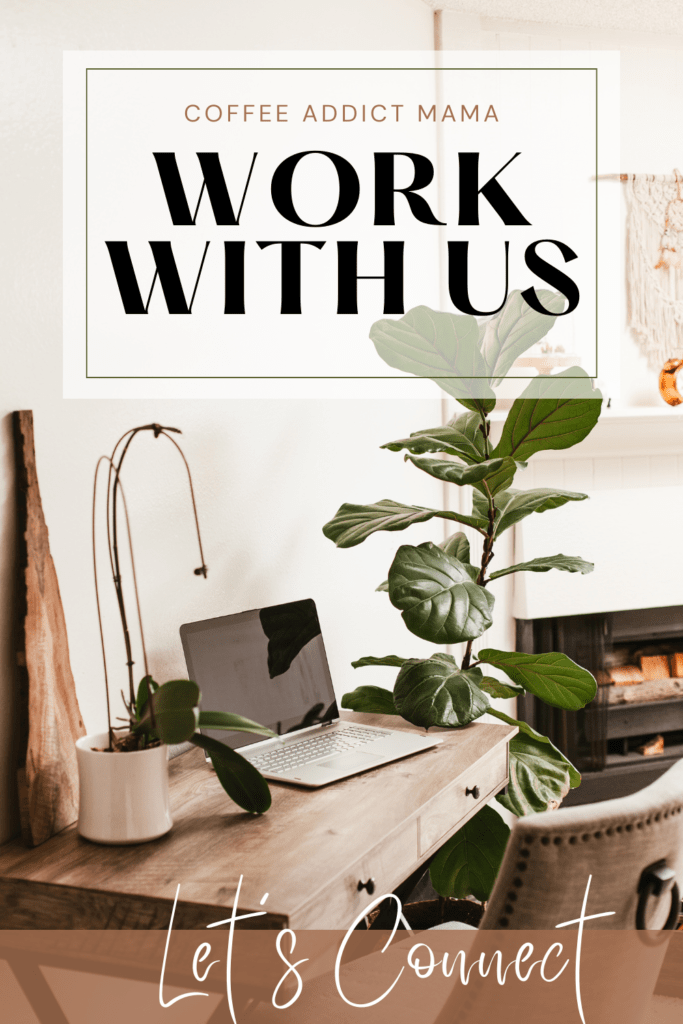 Coffee Addict Mama is a proud supporter of small businesses, blogs and entrepreneurs! We currently work with brands and products that are positive, healthy, related to coffee & food, blogging, home, lifestyle, marketing/branding.
Are you a blogger, brand, entrepreneur, small shop or content creator looking to advertise your business on our fast growing website? You'll get a couple of different options in terms of promoting. It is our pleasure to be working with new bosses who want to grow efficiently and effectively.
Collaborations are highly considered on a case by case basis. We do not accept guest posts, text links or product reviews without compensation. Each sponsored post is thoroughly written giving you lifetime exposure for one small fee. You can learn more about our sponsorships here. 
Looking to promote in our groups? You must be a royal member and pay a one time fee to promote daily. 
Services-
Blog post & Pinterest graphics
Freelance writing
Landing pages/lead magnets
Website and blog critique
Blog coaching sessions
Ad banners
WP page refresh