Top 16 Creative Blog Post Ideas. Continued…This is such a fun post. I've written plenty of them on different platforms and could continuously make note of all these ideas in my head. A long time ago, I would have never mentioned writing things down in a notebook. Like, who carries a pen and paper everywhere they go? You do now. I will seriously write on the back of a receipt if I have to with a sharpie just to remember to draft a blog post up when I get home.
Creative Blog Post Ideas For The New Boss Blogger
Fun & Easy Blog Writing Ideas
Coffee Shop Experiences- this is an obvious one and you may think, "How can I possibly create a blog post out of one order at my local coffee house?" It's totally possible. People love seeing where you go. Take the cam, wear something cute, bring a friend and order that specialty coffee. Take a variety of pictures of the coffee, you holding it and/or however you want to go about this and be creative. Capture some snaps of their menu, the display case, the lines, the view outside and then talk about your experience. Tell us how your week was in this post, about a day in the life. You get the drift.
Room Makeover– these are so fun and you now have an excuse to get that room in order. So you've been dying to get new décor, furniture, update that DIY piece, and now you can actually put the work into play. Take before + after photos. Everyone loves a good makeover story.
How To's + DIY's- everyone searches the internet to find out how to do something. Here's your chance to make your blog grow and really entertain your audience. How to make a blanket, soap, scrubs, there's an endless amount of things that you know about; you just have to put them in writing.
Theme Days- I'm not good at this because by the time Sunday rolls around, it's really already Monday. People still enjoy theme days. I want you to be creative and do your own thang! Don't do a Tasty Tuesday because everyone else does. I know weekend vibes are a pretty popular hashtag but does anyone else write about this theme? I am working on getting better, so we will do this together.
Trips Be Like- I love a good travel post. I'm sure everyone else does too. When we get to see where you've been, what you've explored and how you experienced it is really a gift to us. We don't get to see exciting places, exotic foods and other cultures. Share your travel journeys.
Review It Like A Boss- product reviews can actually get boring if you don't know how to present them. I make the post more exciting when I word the topic title differently but writing a post about a product you love is really one great way to fill in your gaps between topics and have something to talk about. Instead of saying, "Beach Bum Product Review" in your post title, say something like this: Top 5 Sunscreen's For Summer 2019. Or, 13 Great Ways To Do Your Hair With Dry Shampoo. You get the drift.
House Tours- These are fun. If you don't want to do a whole house tour, do a room tour.
Foodies Gonna Be Foodies- I'm not a fan of writing about food but you know damn sure I'm gonna drool over those dishes. I typically only share nice dinner dates and such, but for you my friends; when all else fails; POST ABOUT FOOD! We've all been to a really nice restaurant where the plate looks incredibly delish. Snap a few photos of the table setting and don't forget the drinks. If you're recipe savvy you can whip up some really fab posts about your desserts, dinners and breakfast.
Get Personal- I'm not saying pour your heart out with every detail of your personal lives, I'm just saying……be you, be real. We're going to have days when we need to write about something. For all you know, the woman in the stall next to you is dealing with the same shit. You can use your blog as a diary so to speak. Every now and again share your real life.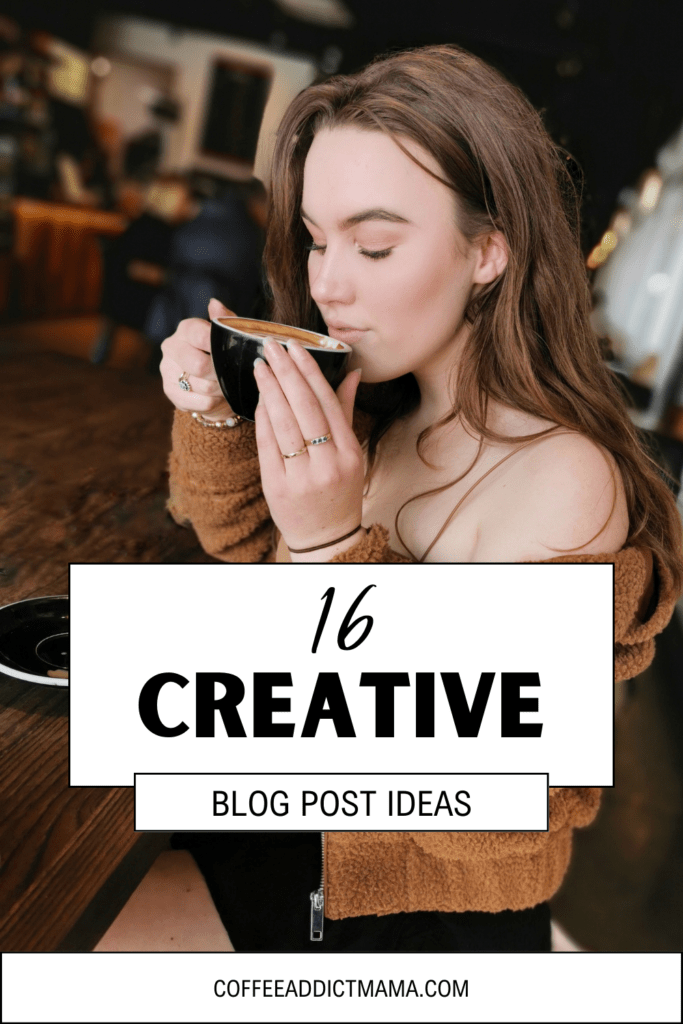 Blog Post Ideas For The Full Time Bloggers
Goals- A well written post about your future goals will really help you achieve them. I often remind myself that I made a list just recently when I started this site because I wanted to focus on the purpose and draw out my plans. If you need to post about 'something' then even monthly goals is a good enough topic.
Animals- We all have animals right? No?! This falls into the theme category kind of. If you love pets as much as we do, everyone loves to know about them, read about them and look at gorgeous pics of them.
Fashion Icon- EVERYONE loves a great stylist. I'm not that creative when it comes to clothing and jewelry but get inspired, slap on that beautiful blouse, grab some flowers, a coffee and a handbag and talk about the brands, your day, where you went, etc.
Beauty/Morning Routines- Trending is beauty and morning routines. I am rather boring but I bet you could find a way to write nearly 900 word posts about your beauty and mornings.
Cocktail Recipe- This might be my fave thing to create when I need a good post to throw out. Um, hello…..who doesn't love a juicy, sweet and flavorful mixed ( or virgin ) drink recipe.
Hauls- This is such a popular topic on YouTube but if you're not ready to get in front of the camera to post a video of your shopping experience, just post in writing on your blog. There's all kinds of websites with ideas as well. Just click your favorite go to shopping site and read their blogs for inspo.
Great Ideas To Post About On Your New Blog
Classes + E-Courses- I love a free e-course or even paid classes that I can attend. If you are interested in creating your own or even if you just need something to post about, you can share like 18 online classes that you find worthy of posting.
For more awesome and creative blog post ideas, don't forget to grab this list. It's by far one of my most Googled posts on the web! You need to post fun content for your readers and here's how.
Follow us on FB + IG and stay tuned for many more helpful ways to grow your new fabulous blog. Subscribe so you don't miss out. Until next time, more coffee please.