If you're looking for budget friendly storage ideas look no further. It's important to have organization in mind when purchasing pieces of furniture to tuck things away when it's time to tidy up. Tell me I'm not the only one who's gone out and grabbed multiple baskets and bins only to find they are as useless as the closet shelf I'm putting them on. Am I right Mama's? Nothing makes sense sometimes so it's nice to have a guide so to speak.
After you've decluttered and gotten rid of everything you don't want or necessarily need, let's choose some budget friendly storage options that make a huge impact on your living arrangements. I'm an eco, frugal kinda gal so keeping a budget in mind is crucial on so many levels!
Thrift stores are a fantastic way to start looking for all your storage needs. I like mason jars, big clear glass vases, old crates and buckets too. These not only work well in the kitchen but in every part of your homes. We live in a two bedroom apartment that lacks closet space and storage in the kitchen and bathrooms. Our walls don't hold screws well either. So, in an effort to be creative, I've come up with some solutions and tricks that may help you keep your homes tidier as well. There's honestly no better feeling than that of placing things where they belong……in a home specifically made for them.
11 Creative Budget Friendly Storage Ideas
Wall Solutions – I'm gonna tell you a little something about bookshelves and floating wall shelves. The walls need to be used for storage so, when thinking of crafting a space on a wall to hold items you want to display, place 3 floating wall shelves horizontally one right under the other ( with some room in between ). By placing 3 wall shelves together you don't take up as much wall space as you'd think and those 3 shelves hold enough to get the stuff up off the floors and furniture. If you have room above your kitchen cabinets, place a wood shelf the length of the cabinets to put plants, dishes and collectibles on. BUDGET TIP: buy wood from a home improvement store and do them yourselves. If you cannot find quality shelving at the thrift stores, retail stores are far too expensive. Natural wood is popular and looks amazing as is and the cost is almost nothing to none compared to Target or Online.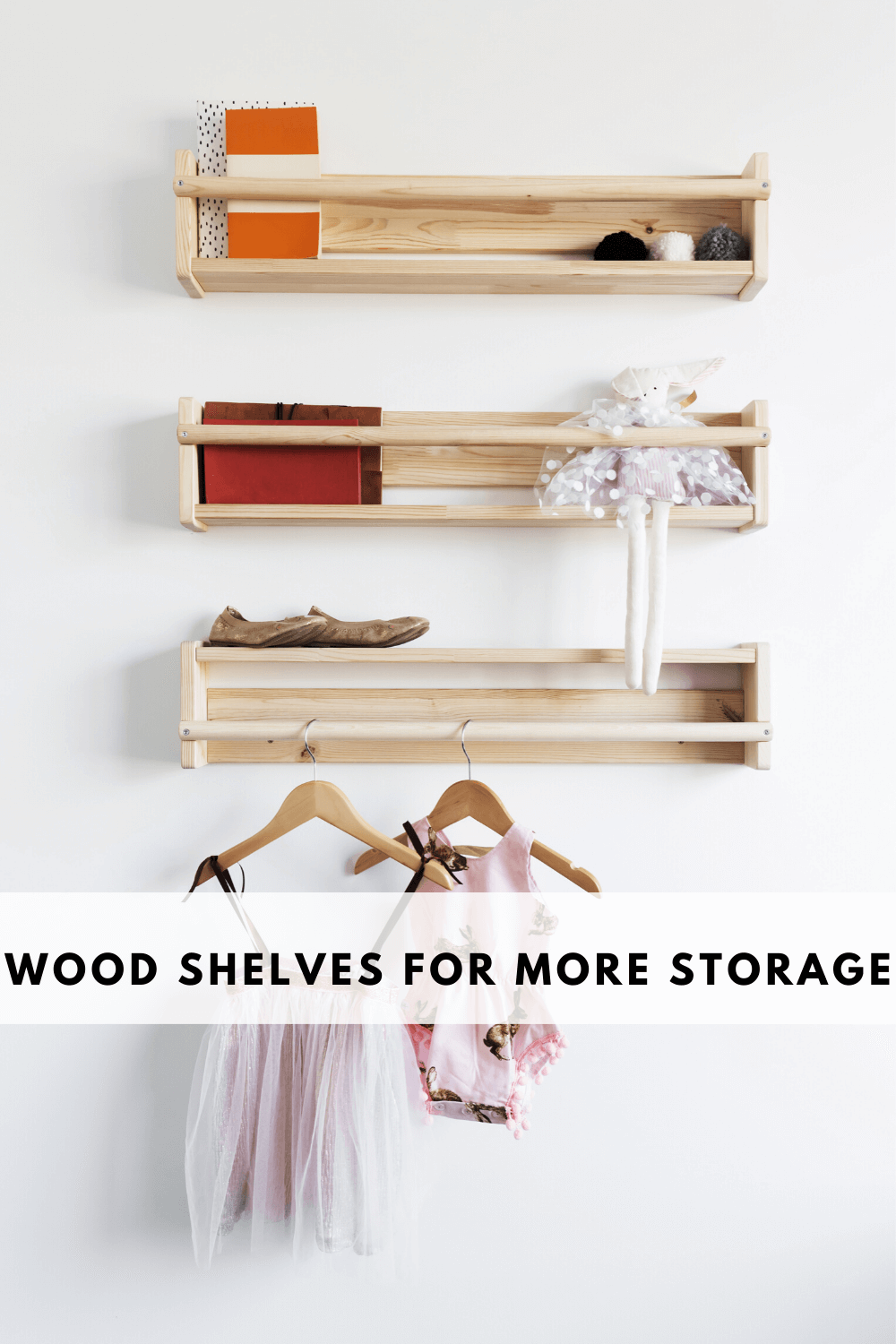 Plastic Bins – My go to storage containers are milk crates and plastic veggie bins you find behind grocery stores. These are often found at local thrift shops or you could even call the stores and ask if they have any they're looking to toss out. Stack them on top of each other with the open part facing out and use for books, produce, linens and more.
Don't Be Afraid To Ask
I often call up small businesses and ask if they have any boxes or bins they're tossing out. It saves me time hunting for useful storage solutions and these containers are the 'bomb'.
Reusable Ice Cream Containers – Those big cardboard containers come in handy when doing the same idea as mentioned above. Place on the floor or even a shelf with the open facing outward and place bookends or bricks on the edge to prevent them from rolling. Perfect for placing on the upper shelf in your master closets for underwear, bras, t-shirts and tanks. Use in the dining room for bottles and wash rags. Put in the craft room and store glue, paper scraps, art utensils and more.
Rolling Carts – This is the hottest new trend in organizing just about anything in your rooms. These rolling carts can often be found at TJMaxx, Home Goods and Marshall's in metal or wood form. They are dainty enough to fit into small bathrooms, bedrooms, kitchens and even near the front door for shoes and accessories.
How To Organize On A Budget
Over The Door Shoe Holders – These shoe holders are amazing and not just for shoes. We place cleaning products and microfiber cloths in the slots, bathroom essentials, and more. The one linked is a little more expensive but TJMaxx and Home Goods often have ones for about 70% off that price. Great for toys, pantry items and even crafts.
Baskets, Bins and Reusable Comforter Bags – Over sized baskets can be found for $30 or less and are extremely helpful when you have no closet space for extra blankets and linens. The comforter bags are perfect for photos, frames and seasonal clothing you need to store in a closet. I love using them to store the kids art from school and projects that I plan on doing something with ( someday )…….our photo albums fit in there too.
Get Rid Of As Much As Possible – When we were downsizing we eliminated a lot of furniture including dressers. The less you own, the easier it is to store and organize. Thinking just of clothing : how many outfits or pieces do you own that you NEVER wear? Think about it for a minute. If you get rid of the excess it's mind blowing how functional our spaces become. If you don't need clothes, shoes or extra items in your homes, donate or toss.
Metal Storage Racks/Bookshelf – Typically I find these at home improvement stores or even thrift and yard sales. Placing a rack in the kitchen, dining or living room as a utility cart can serve so much purpose. I created a coffee bar with one last year and then changed it out as a plant stand. Either way, things are elevated off the floor and extra plates, mugs, decor had a home.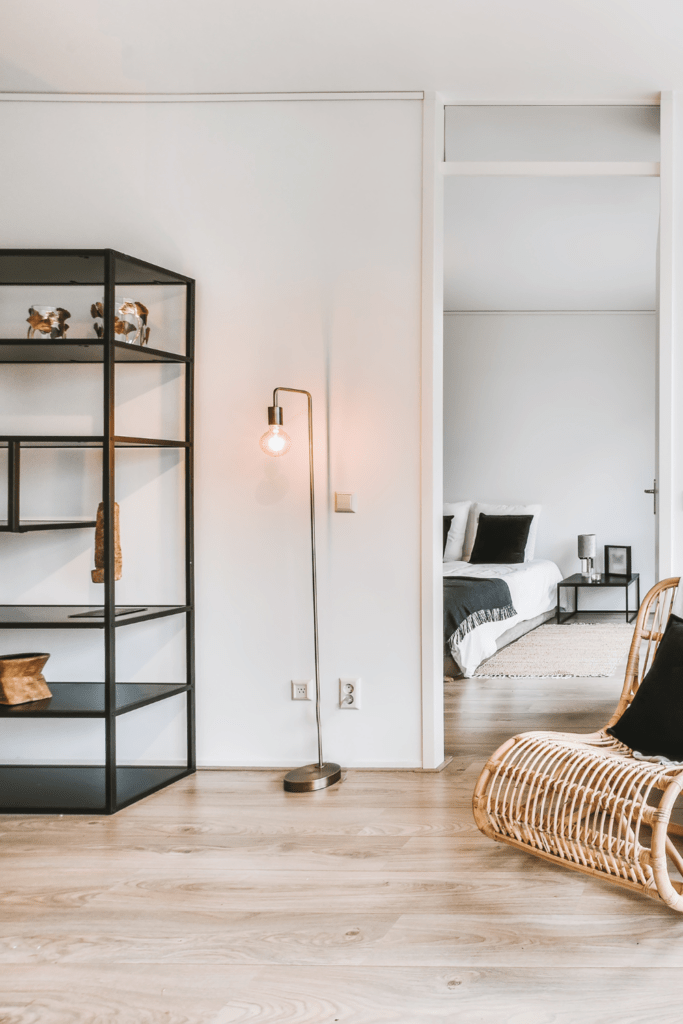 Organizing Like A Boss
Many people don't realize how much the style of hanger can change your organizing vibe. Tis' true my friends! The hangers you choose to purchase can be a life changing experience for you and your closets. Out with the plastic and invest in the wood. Try to hang all clothing with the same hangers. It saves a lot of headache in the end, so even if these are a little more expensive than those cheap plastic ones. They are still AFFORDABLE. Check out TJmaxx and Marshall's for great deals and buy enough to hang all pieces with the same hangers. Not to mention the pieces they make today to make our closets more functional.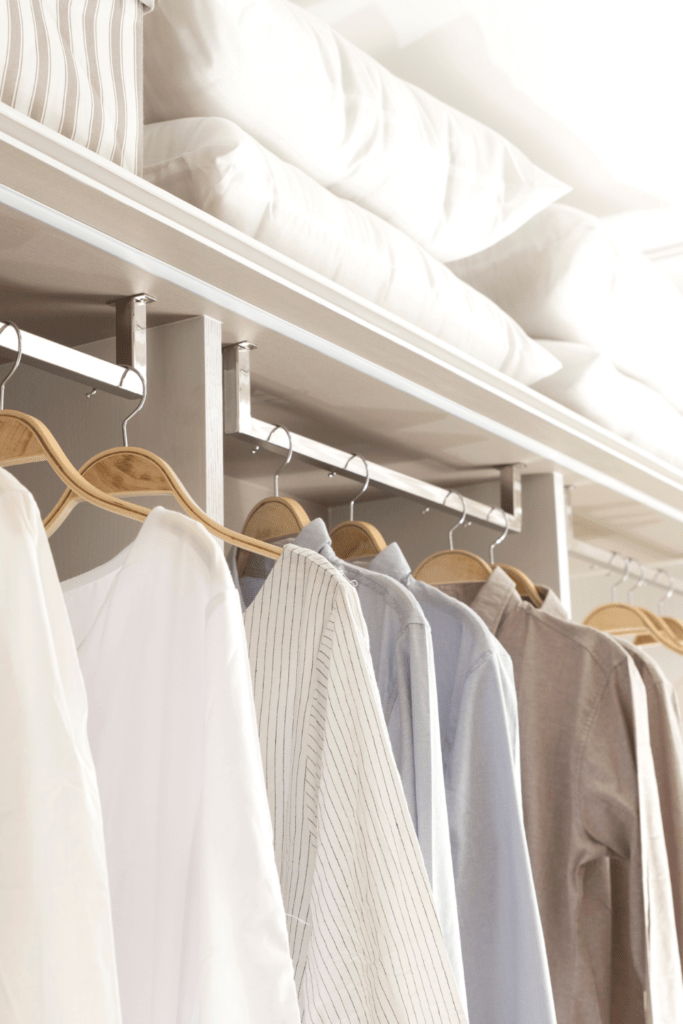 Creative Ways To Store and Save Space
FUN FACT: We don't store anything under our beds. We have metal platform frames and keep the underneath clear. So if you're in the habit of thinking this is a storage unit……it's actually not. Our bedrooms should be kept as clutter free as possible and when you load things up under the bed, it creates bad energy. Instead, use closets for all storage purposes.
Drawer Dividers – There seems to be affordable drawer dividers on the market but if you're feeling crafty, take the cardboard from old shoe boxes and cut up to slide into a kitchen drawer to divide the silverware from the utensils and the top dresser drawer for multi-sections in terms of socks, bras and underwear. One slice of board for shirts in the next drawer, so on and so forth.
Ottomans/Bench – We ( I ) love little pieces of furniture that provide extra storage space throughout the house. If you're really looking into saving space, I recommend investing in this kind of furniture. Today they make modern, easy fitting ottomans long and narrow that fit smoothly at the edge of the bed, as a coffee table or along a wall in the entryway. Super convenient for blankets, extra pillows and we even use the square vanity style ones for blow dryers and irons. Win win. You get to sit and store.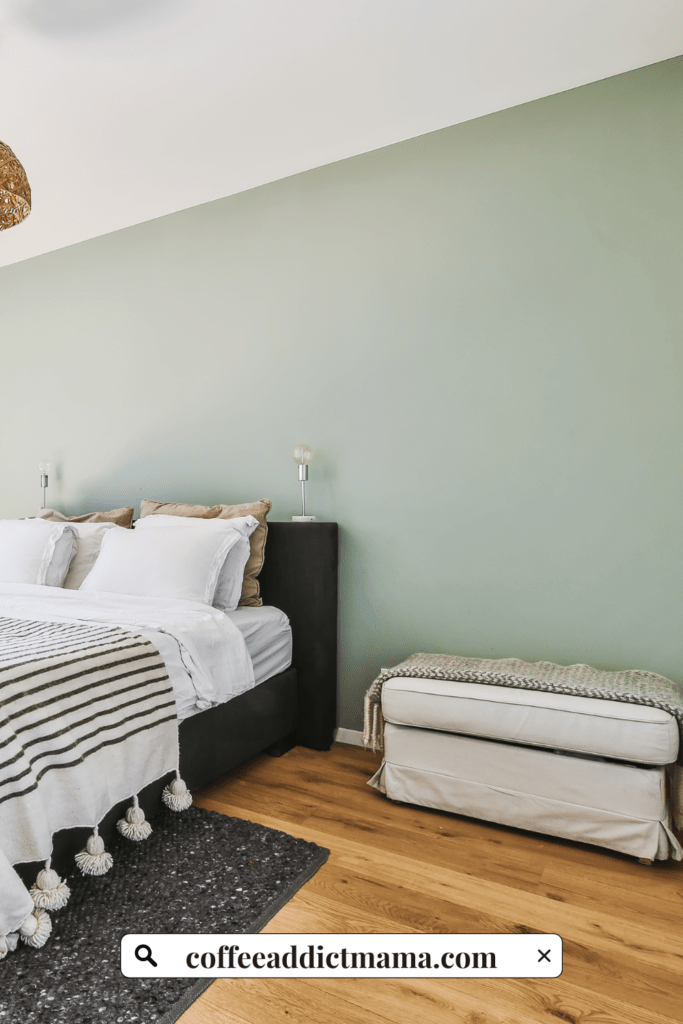 There's so many ways to store things in the home. I remember when we first relocated to the area and had absolutely nothing. We started small and thought outside the box for many solutions. Instead of owning a dresser for 2 years we put clothing in baskets inside the closet on a shelf and hung the rest. It is possible to live with less as well. I hope you found these storage unit ideas to be somewhat helpful and invite you to join our decluttering challenges! Until next time, more coffee please.