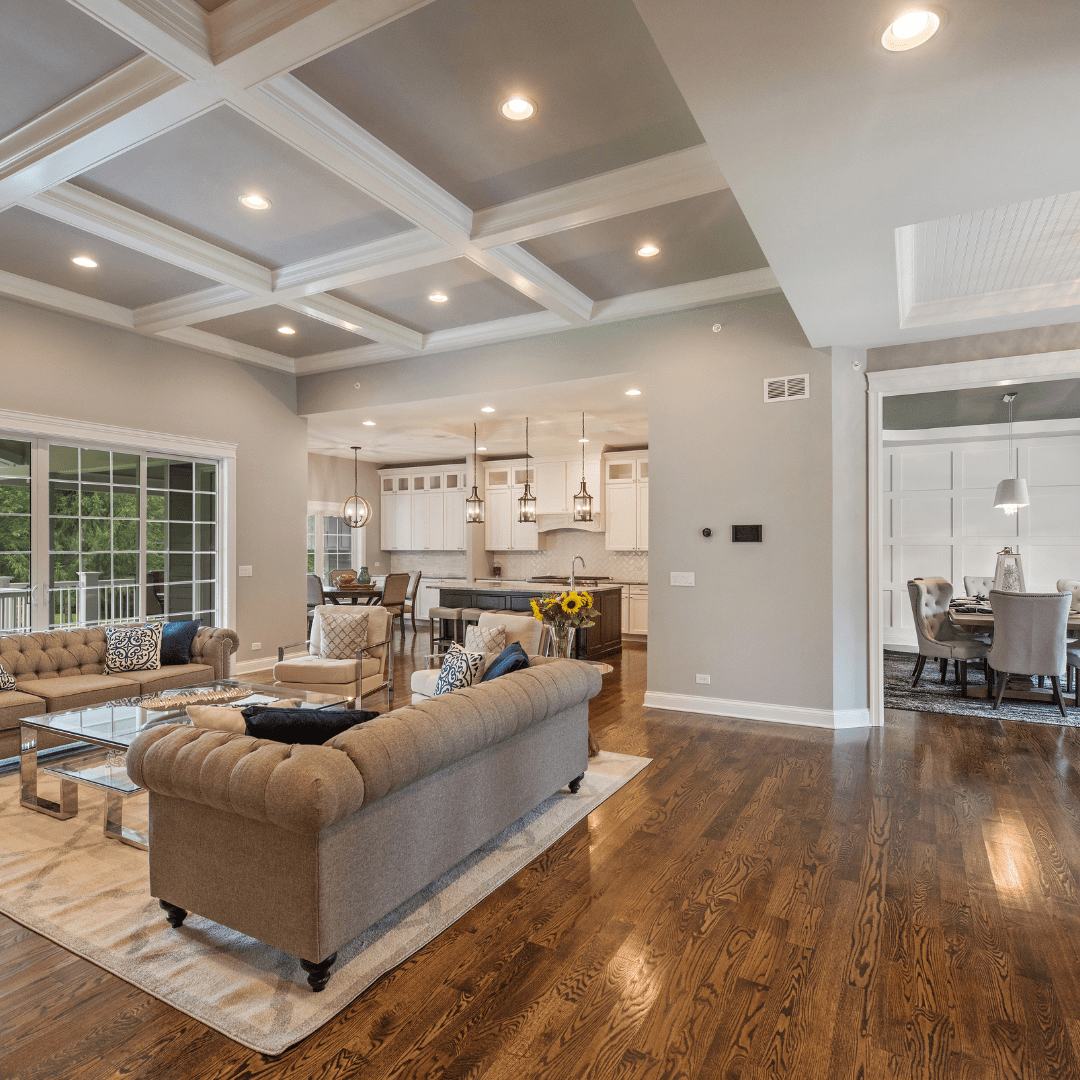 How To Clean Luxury Vinyl Plank Flooring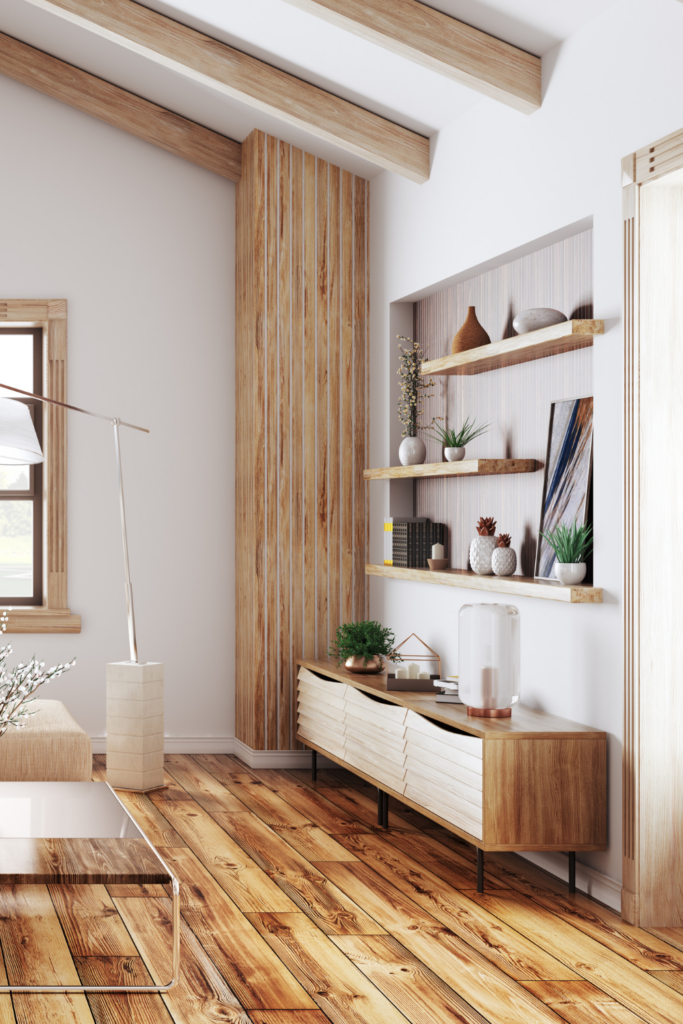 Hey Mama's! If you're new here, grab another cup of coffee and take a look around. Today, I'm sharing more of an in-depth on how to clean luxury vinyl plank floors because this post needs some elaborating. Most home owners these days opt for this style of floor because it's super easy to clean and has that beautiful aesthetic of natural wood flooring.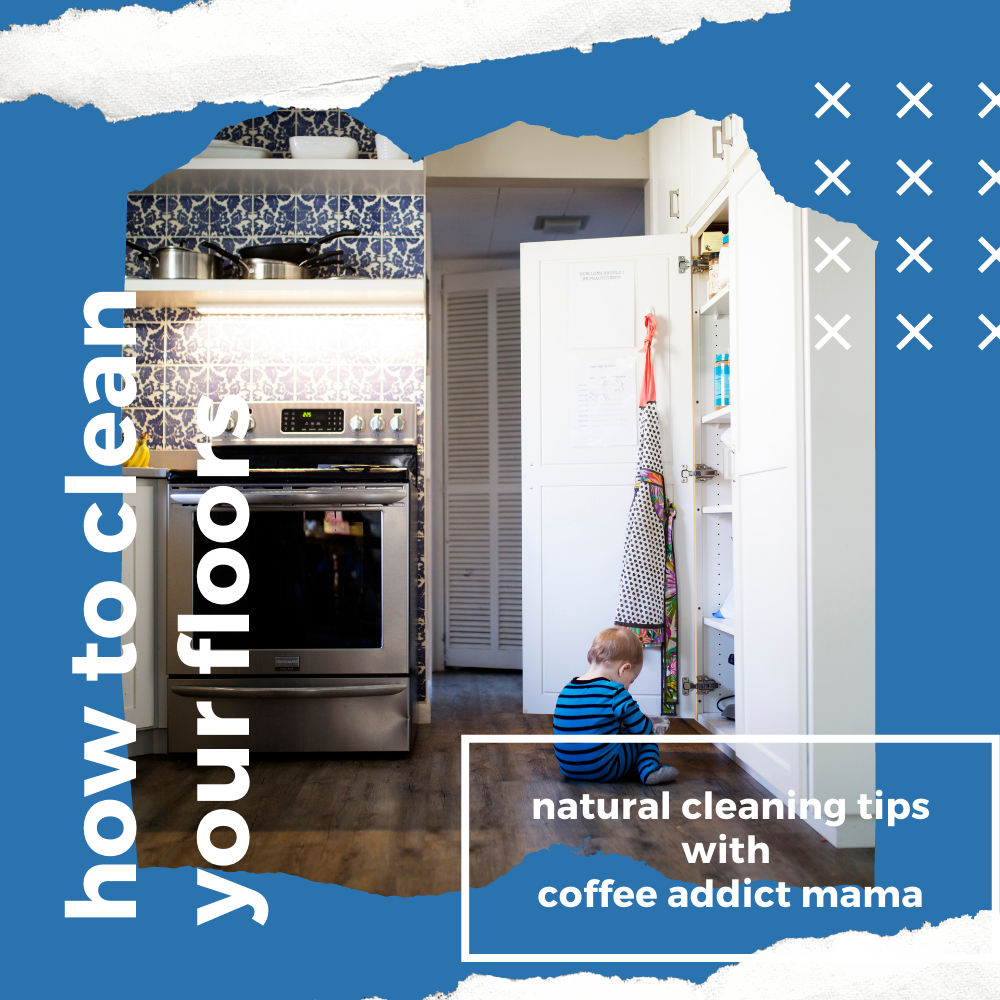 This question appears time and time again in our cleaning business which is the reason I wanted to thoroughly break it down for you. It's rather simple but to many, it can be too late sometimes in terms of either ruining & trying to restore. The ultimate pro cleaning tip with any surface is prevention. Which means, stay far away from products with chemicals in them and products not meant for intended cleaning purposes. Also, if you think adding more product is going to get it clean any faster, it is not. Using more product than necessary results in build up, film and those footprints you see everywhere.
When in doubt, resort to the old fashioned mild soap and water method.
HOW TO CLEAN VINYL PLANK FLOORING
The best way to clean your new gorgeous floors is with cool water and a microfiber mop head. I use the commercial grade mop heads because we own a cleaning business but the ones at Target are just as good. I also recommend using a spray bottle and never a bucket. It's just not necessary. In fact, I never mop using a bucket no matter what style of floors our clients have.
Start by vacuuming or sweeping the floors to get all the hairs, dirt and debris up.
Another PRO TIP: vacuum more often than mopping. The key is to keep the floors dirt free so it doesn't embed into creases and slowly build up causing scratching, etc.
Always use a new mop head and swap out often during your cleaning routine so that no dirty film gets applied to other areas you're trying to clean. I love my Libman because you can spray right from the mop without using a separate spray bottle (it's also universal so you can use any mop head but it also comes with one)
Using cool water mist spray the floor areas that need mopping
Following the length pattern in which the floor was installed, start mopping using a back and forth motion. Avoid sideways mopping to prevent any streaking or moving dirt around
Go over hard stains with a soft scrubby brush and mild soap using your hands. A damp washcloth will also help remove tough marks
Avoid steam mops on these floors. They are not intended for hot water or steam even though some are waterproof.
Best Tips For Cleaning Vinyl Floors
Although you may read that vinegar is okay for cleaning floors, I do everything to not use this product on them. If you're looking for a deeper clean, there honestly is no deeper clean. Using mild soap and water is enough. If you're looking for a nice smell, add a few drops of lemon essential oil to the bottle of water. You can use a capful of vinegar as well. But only sparingly. It's definitely not needed often. In fact, I barely mop our floors at home because:
we don't wear shoes in the house- take your shoes off to prevent overly cleaning your new vinyl floors
vacuum more often than usual
use area rugs in high traffic areas of the home to prevent food splatters in the kitchen, excess water in front of the sinks and in front of doorways to prevent dirt from trafficking through
avoid furniture that causes the floors to scratch
keep things off the floor and in baskets instead
When it comes to Luxury Vinyl Plank Flooring it's rather simple to maintain using these tips. Don't overthink the cleaning process and enjoy the beauty these floors give to your home. Stay tuned for more tips and please share yours in the comments below.
HOW TO REMOVE FILM AND FOOTPRINT MARKINGS ON YOUR FLOORS
If you're seeing footprints or film, gooey areas on your floors it's because you've created product build up and it needs to be removed. Adding more product and excessively cleaning will cause damage to your flooring. Less is more in terms of floor cleaners. Not all of them are safe and most have chemicals that don't do your floors any good.
Stop using products immediately
Only wash with water from here on out
Using a scrubby with mild soap on it to remove excess in areas on your hands and knees
Mix 1/2 cup of vinegar into a spray bottle of water and mop the floors to remove build up (repeat as necessary until the film is gone BUT be cautious because vinegar can harm floors too)
Clean in steps, meaning it's going to take time to remove the film if it's in bad shape and don't overly clean the floors to try and remove all in one day. Attempt to clean every other day until you notice a difference
Avoid purchasing floor cleaners. All you need is cool water, a microfiber mop head and that's it
Be sure the floor is completely dry before walking on it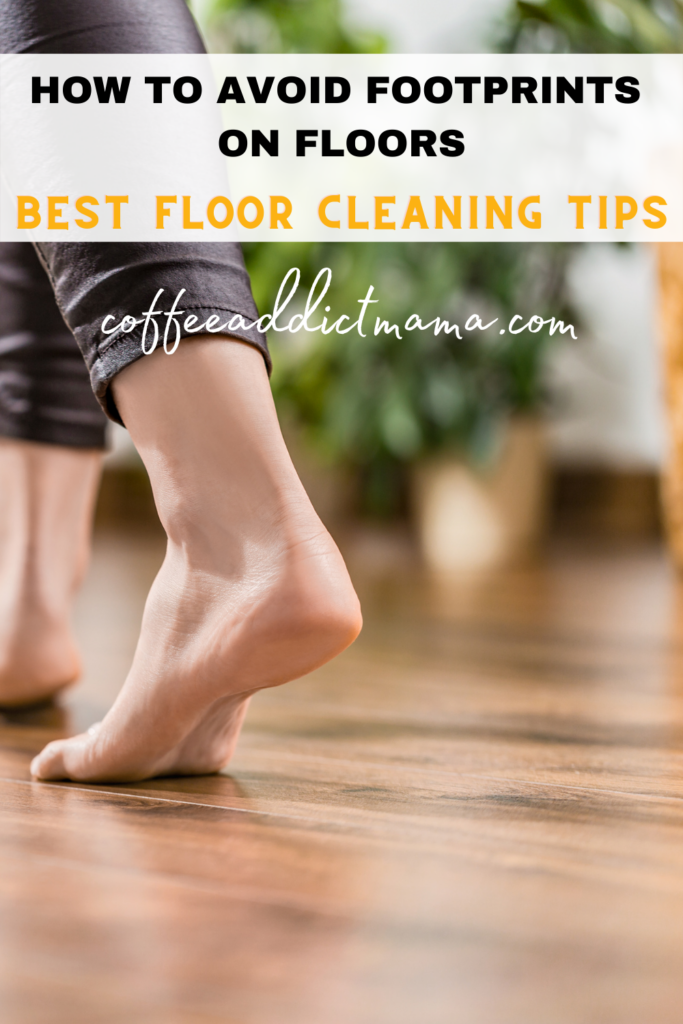 If you have little ones crawling on the floors and you're worried about disinfecting them; mom to mom: don't overwhelm yourself and know this…I wish I knew what I do now about products with chemicals in them when my babies were little. The no tox life is so much healthier and could have prevented my children from allergies, asthma and illnesses that toxic products caused in our home. It's safer to wash with water than it is chemicals. And also know this:
Most all cleaning products have toxins in them! Even the ones that pretend to be 'All Natural' because these companies are not regulated and can put whatever they wish on the labels.
A happy home is a toxic free home