Hey New Boss Bloggers, I bet you're here because you want to start making money from your new blog, am I right mama's? Let's get you all set up with the best successful blogging tips that will help you skyrocket your Google views and bring in that passive income that you have been dreaming of.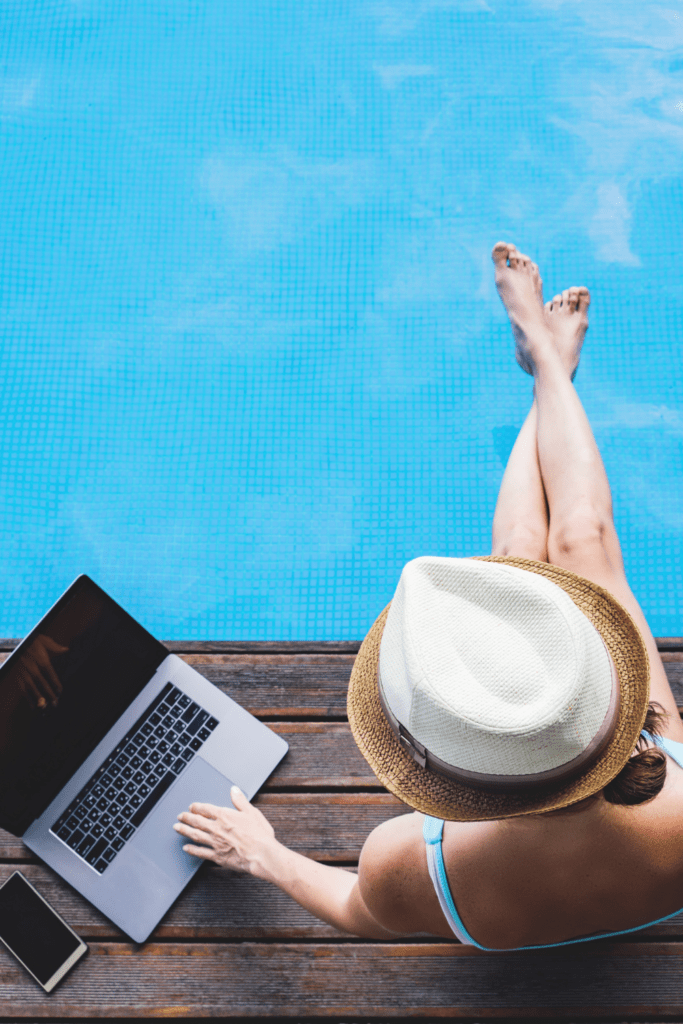 Start Making Money From Your New Blog
After you have set everything up I want you to get all the experience possible from the very beginning. It's crucial to be money driven as a successful blogger. It may take several days or even weeks to understand, get familiar with all the ways to bring in extra dough, but in the long run it will have paid off.
Here's a super fast way to grow your blog fast if you want to start making money from it.
Just starting a blog can be extremely overwhelming but, it really doesn't have to be. Many people think you can start a blog and instantly bring in the money. It doesn't work like that. Sure, it possibly can. It's work! Hard work.
I'm still creating different ways to bring in extra income because the sky is the limit when it comes to blogging! The cool thing about being a blogger is that it's a never ending learning experience. You learn something new every single day. No lie. There's also a lot of ways to do one thing. One blogger may bring in money a completely different way than the next. It's not all the same, even if they are doing affiliate marketing alone. Most bloggers make money several different ways.
How To Make Money From A Blog
Sponsor Ads– this is my number one because it is the classy way to make money from your new blogs. Small bloggers make money this way because it's affordable for other bloggers and shops, it's networking and enabling you to grow. So how does one new blogger start making money this way? Simply by collaborating with other blogs in your niche. Communicate, trade ad space for a couple months, give discounts and build your sponsorship. These friends trust you! They will see that their traffic is starting to come from your site and do further business with you down the road. It's also much cleaner than big box ads.
E-Books + E-Courses– coming in at number two! These two are a great way to drive traffic and earn money from your new blog. If you are seriously interested in making money, do as much research as you possibly can on how to write an e-book, how to conduct online classes and e-courses. There's tons and tons of topics you can teach to your new readers. Make it a goal and you can steal this way of making money fast! I teamed up with a fellow blogger back in the day to write e-books on several different topics. I never really took it anywhere and I'm really kicking myself in the ass now. I invite all questions if you want to learn more.
Products and/or Services– If you're a crafty person and want to make some money selling your homemade products or even offer services to your readers, this is a fabulous and classy way to earn money as a side hustle or even a full time job. Do know that you should be able to deliver whatever product or service you are selling, so make sure the checkout is legit, secure and that your new clients trust you. Set it up as professionally as possible and the money will start rolling in.
Sponsored Posts– this here is such a great way to make money because you get to write about something new! If you struggle with ways to come up with content, this is also an excellent way to grow your freelance writing career. I am currently mastering the >1000 word count in my posts because it's supposed to be way better for SEO purposes and it really does drive more readership in. I've had to do some researching for my own business and these methods work. So to start making money on your blogs using sponsored posts, read this article. It basically outlines how to get started with sponsored posts. But the cash won't come falling into your laps. You'll need to advertise that this is something you offer.
Helpful Tips:
Affiliate Marketing can seem daunting if you don't have enough followers or a good amount of views each month on your website. In fact, Amazon will only allow you a trial period before they eliminate you for no clicks. Pinterest can be a bit tricky as well. You'll really want to learn all there is to know about being an affiliate before wasting your time thinking it will just bring in money when it won't.
Personally I am not a good affiliate queen. You may be. Ads are another stressful way because they look messy and you really don't bring in a lot of money per click. It's a waste of space on your precious websites.
Until next time, more coffee please! Share your tips on making money off a blog and if you recommend something not listed here!! We'd love to know.