Since building my Pinterest boards I've come across many affogato recipes! I like to be a bit different and test my own recipe skills so, I decided to whip up my favorite coffee flavors; caramel and mocha! We cannot possibly have ice cream without the chocolate my friends! While this is not the traditional affogato, we're going to have some fun with it. Affogato is an Italian dessert that has become extremely popular. You know me…….when there's something trending, I've gotta explore it~ Stay tuned for lots of new recipes.
From what I understand you're supposed to use gelato. If you know me personally, you know I never follow the RULES! Ha. Basically affogato means drowned in Italian. I'm going to drown this caramel ice cream with an espresso flavored dunkin donuts k-cup, some chocolate and call it the 'Coffee Addict Mama Affogato'.
WHAT IS AFFOGATO
An affogato is an Italian coffee-based dessert. It usually takes the form of a scoop of vanilla gelato or ice cream topped or "drowned" with a shot of hot espresso. Some variations also include a shot of amaretto, Bicerin, or other liqueur- via
In my version I allow the coffee to cool. I do not pour hot coffee over it because it melts the ice cream way too fast!
HOW TO MAKE AFFOGATO AT HOME
Since we don't normally buy gelato, I'm using a slow churned caramel drizzle ice cream by Edy's. If you are anything like me and need to invest in a gorgeous ice cream scooper, seriously do yourselves a favor and buy a quality one! They're also good for other food scoopings. The key to preparing a delicious affogato dessert is following these simple steps:
make sure the ice cream or gelato is hella cold- prepare everything you need previous to scooping your ice cream into the dish so that it's really really cold
allow the espresso shot or coffee to cool down tremendously
set all your necessities out
You Will Need:
a bowl or cup
an espresso shot or coffee flavored espresso
2 small scoops of vanilla ice cream or gelato ( I used caramel drizzle ice cream as mentioned above )
chocolate fudge drizzle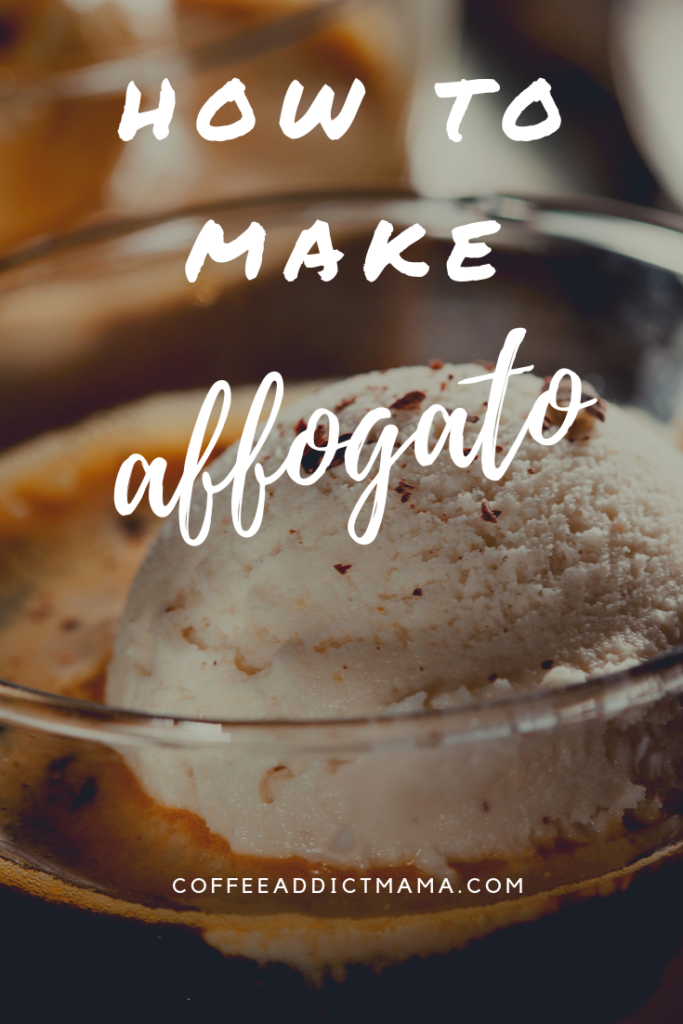 Once you have all your ingredients lined up and you're ready to mix this concoction up…….you'll be in heaven! I love creating anything with coffee in it. I need my own coffee shop seriously. This was actually my first time tasting affogato and a fantastic way to enjoy a simple dessert.
scoop ice cream into cup
add chocolate drizzle
pour espresso over filling about 1/4 way
indulge
I really have no idea why this really simple homemade dessert was so fun to make…..quite possibly because people who drink coffee probably never think to enjoy it as a dessert. Something to try if you have not. More affogato recipes.
Have you ever tried Affogato and what do you think about me switching up the original? Upon learning more about this myself, there's a ton of different ways to create a super simple treat for yourselves or your guests. I'm not a huge fan of preparations, so if it consists of advance prepping—I prefer to try another route. Some people have used cold brew methods and that to me is too much. I bet it tastes delish though.
CARAMEL MOCHA AFFOGATO
If you do not have caramel drizzle ice cream, you can always use a caramel syrup or other ice cream toppings. This was just the easiest way. I assume you could concoct an affogato from whatever ingredients you already have sitting at home. I'm almost positive anything will taste really good…..because it involves coffee! Haha. I did not have any Nespresso shots left, so I used a k-cup blend instead. Basic coffee will do the trick as well.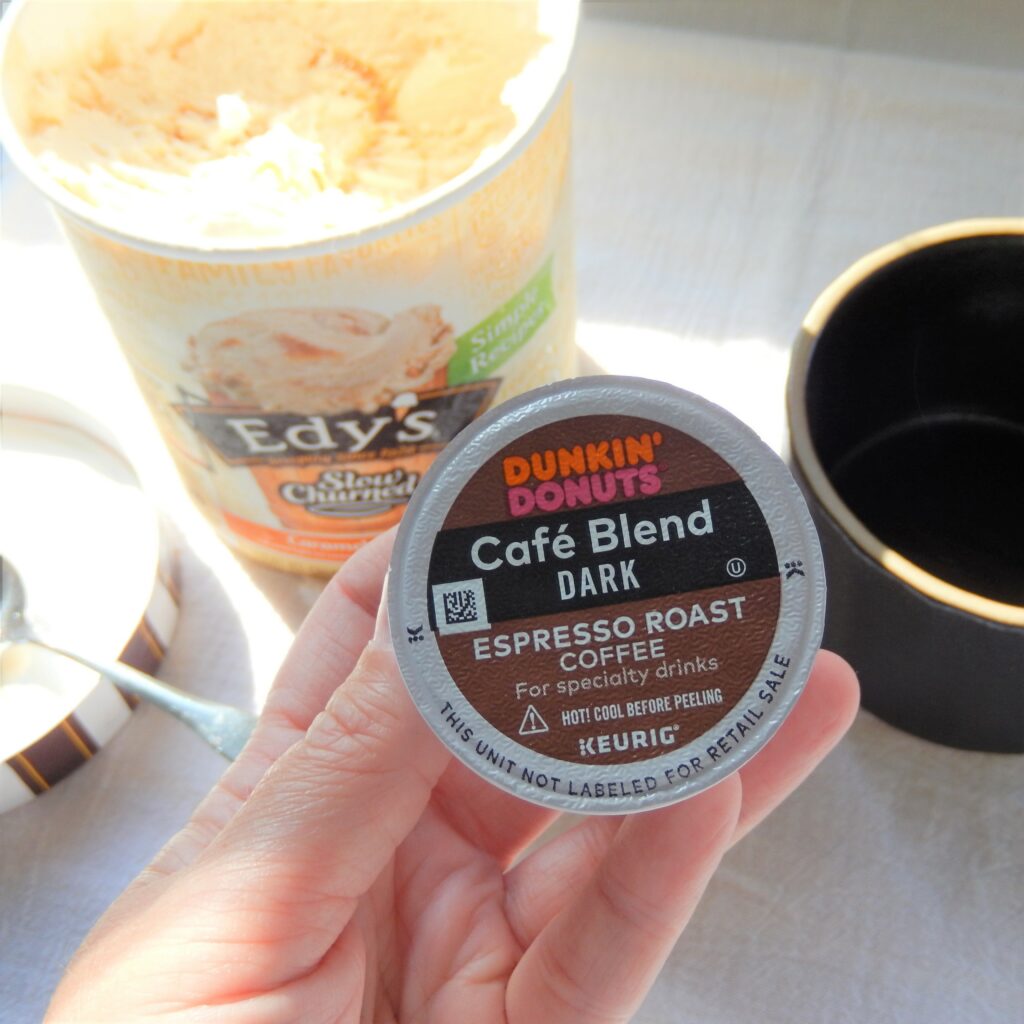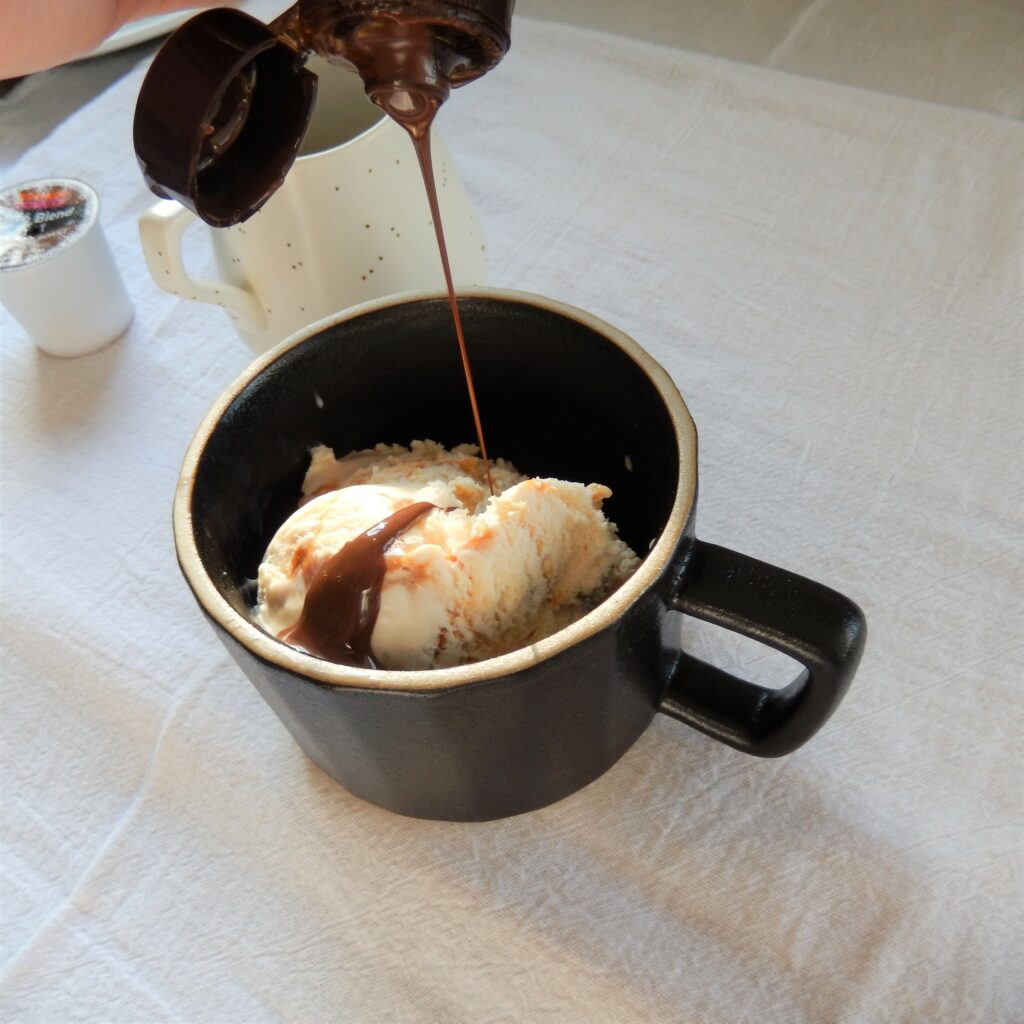 After adding a few scoops of ice cream, I drizzled the chocolate first! I thought it would give it enough time to start hardening and then I simply poured the coffee over it. The coffee was not cold but room temp. It all seriously turned out soooooooo GOOD!!!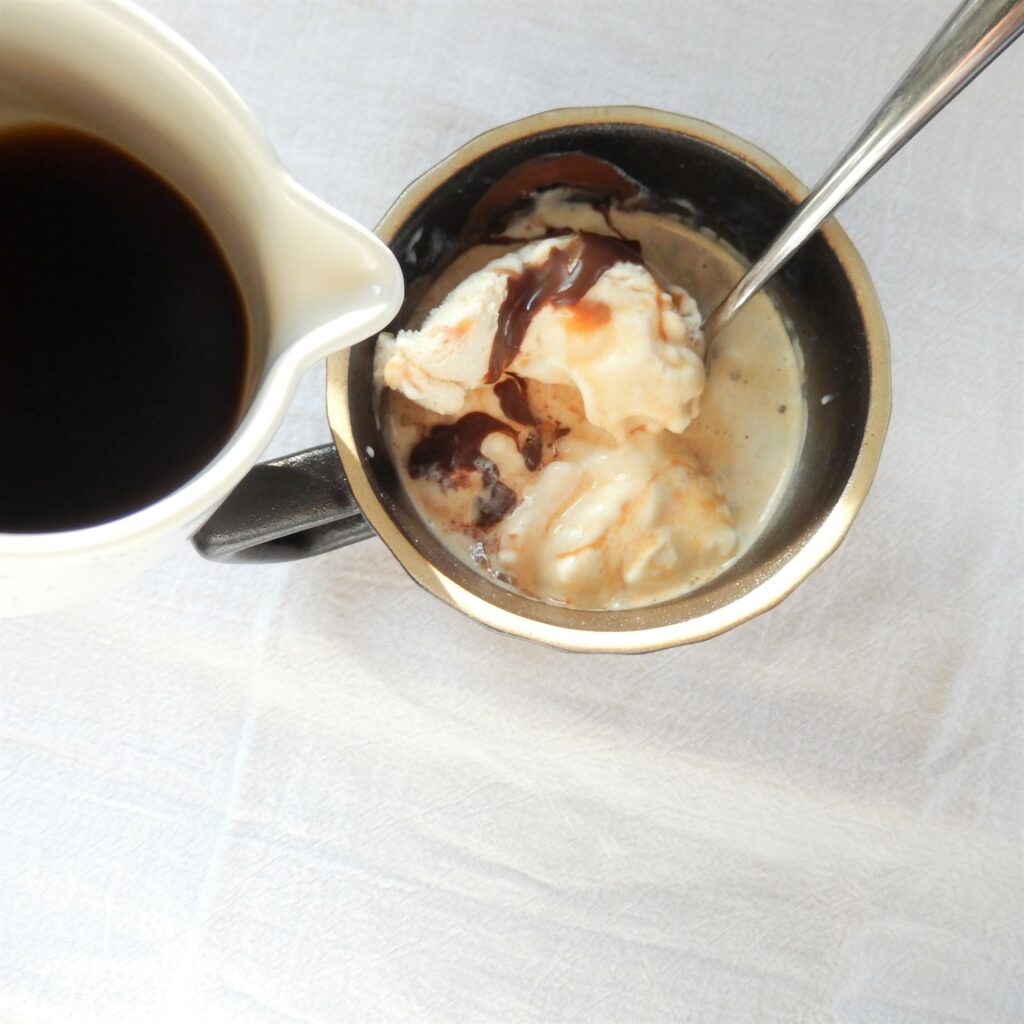 Don't you just love these Hearth & Hand mugs I bought on clearance. Perfect for desserts like these. Am I the only one that uses mugs for everything else around the house as well. I put side dishes in them, decorate and even use as my sugar dishes. So versatile.
Let me know if you have tried this and hashtag us on IG #coffeeaddictmama!