If you're anything like me then you love a good summer cocktail and lately I've been on this mojito kick.
We'll be doing more Tropical Smoothie copycat recipes so leave a comment with a list of your faves. As I've mentioned before, I was never a martini or mojito mama, but it's growing on me since I've been figuring out my gut issues. These beverages seem to be lightweight and not so full feeling.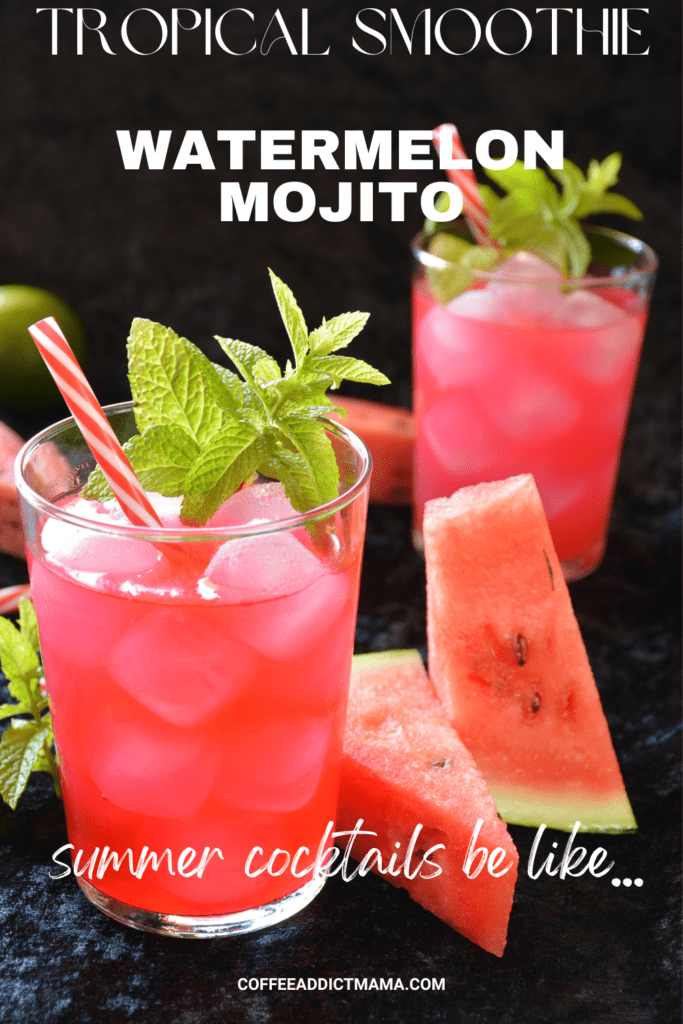 How To Make A Watermelon Mojito
You'll need:
Frozen strawberries
Frozen watermelon (if you can't find watermelon in the frozen section freeze fresh without seeds slicing in small pieces)
Fresh mint leaves
Lime
Use ice if using fresh fruit
1 cup water or coconut water
Before you add the fruit add the water first. This gives it more of a smoothie vibe and don't add a lot all at once. I like to slowly add ingredients to the blender because it helps with the flavor.
Take about 5 strawberries and 5 pieces of watermelon to add to the water. Blend. Add more or less water to your liking.
Add a few more pieces of fruit (the more, the fruitier, smoother). Blend
You can add a spoonful of sugar, honey or maple syrup if you're like me and need more sweetness. I'm all about the sugar when I make my cock and mocktails. Sorry, not sorry.
Squeeze some lime juice in it.
Garnish with fresh mint leaves.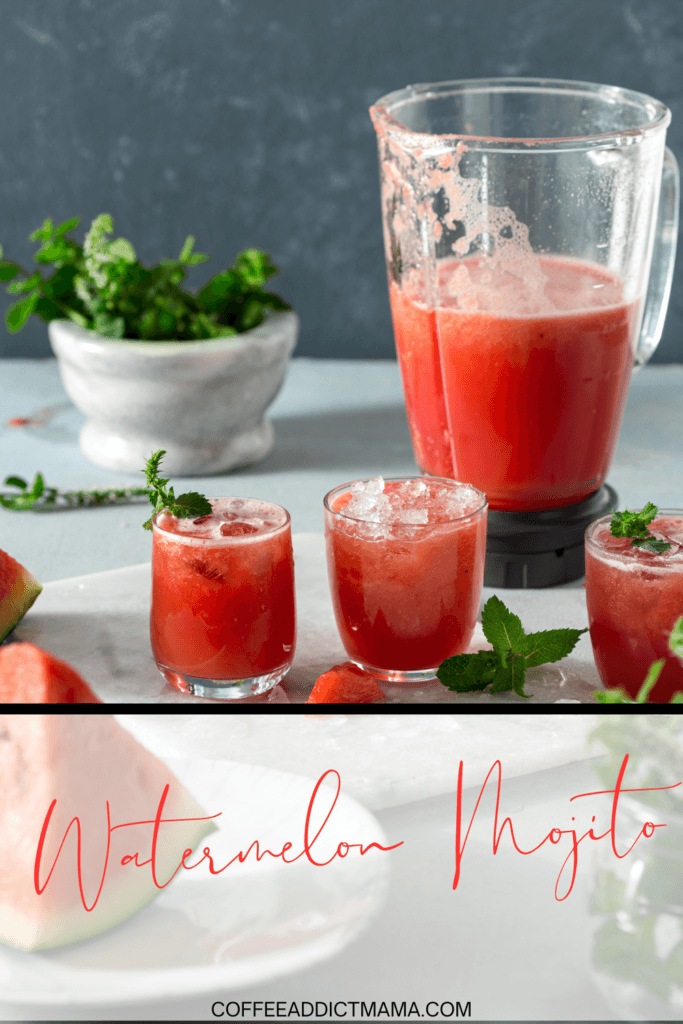 Watermelon Cocktails
Now if you wanted to turn this into a cocktail just skip the blending altogether and grab a bottle of Malibu.
Fill glass with ice, Pour about 1/3 cup Malibu Watermelon or you can use the original with watermelon juice. Then either some club soda or soda water. I don't always measure. Just shoot for how much alcohol you like. Sometimes I like very little and sometimes I like more shots.
Interested in adding more to your summer cocktails or smoothies?
Simply make it your own.
That's what is so great about making smoothies at home. Whip any fruit into the mix. Perhaps some kiwi. Splash with fizzy soda like sprite. Yum.
Tropical Smoothie Berry Oat Recipe