The Avocolada recipe from Tropical Smoothie is absolutely delicious and packed with the vitamins you need for the day. If you're looking to juice out your day with a healthy plant based diet, try this green machine drink.
I'm not a huge kale lover but you don't even taste it. The richness from the other ingredients is what makes this smoothie so good.
Avocolada Smoothie Recipe
You'll need a blender + all these ingredients:
Frozen Pineapple – you can also use fresh if you wish but then you would just need to add some ice to the blender as well. Frozen pineapples will give it that whipped cream consistency that we all love. Yum.
Avocado – This tropical fruit is expensive and that's mostly because it is packed with such an intense amount of protein that vegans need in their diet. It's become such a popular food that I'd be sure to ask the produce section if they freeze theirs before putting on the floor. I was speaking to a customer who said hers always go bad because the grocery store freezes them. I like fresh and farmers markets to grab mine.
Spinach + Kale – We actually use these two ingredients a lot in our smoothies. The fun thing is that you rarely taste kale in any of them. Many of you have asked what to substitute the kale with and simply put; just add more spinach.
Lime – You can absolutely skip this step but I love pretending I'm some kind of professional when squirting lime on my food and drinks. Adds some tang to the blend. You can notice a difference.
Coconut Water – I dislike this water when drinking alone but when you blend in a smoothie it's beyond yummy. I have a thing for coconut and to be honest, a little coconut rum wouldn't hurt either.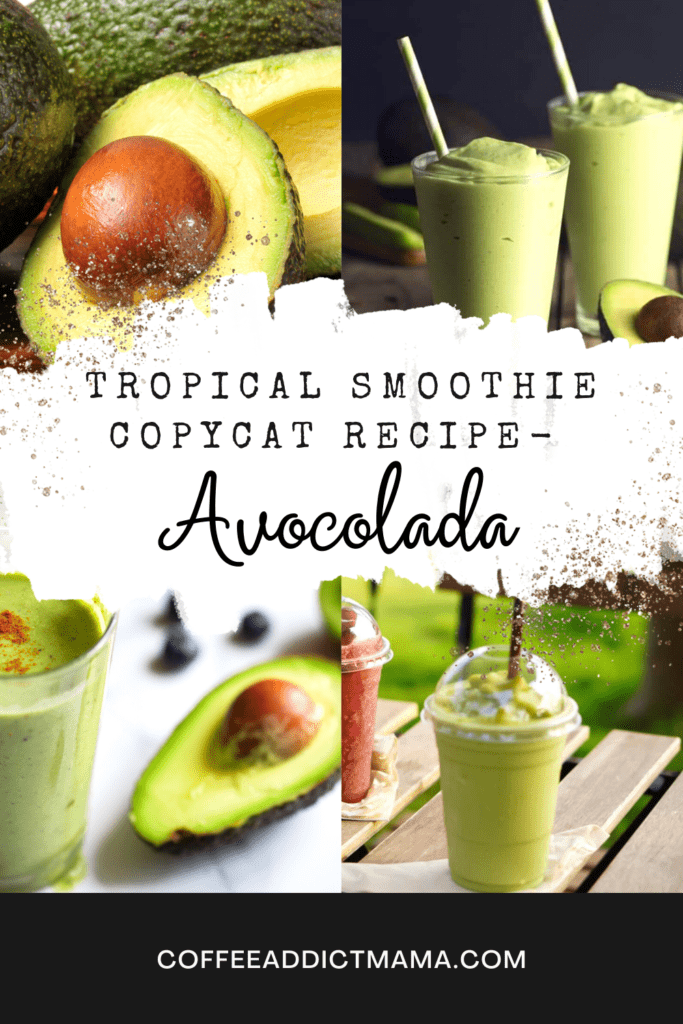 Blending Ingredients:
Add 1 Ripe Avocado (pit out & peeled), 1 1/2 cup frozen pineapple, 1 cup of kale + 1 cup of spinach, 2 cups coconut water, sweetener of choice (optional)…I like squirting honey in when everything is already added. Plus a good squirt of lime juice. Add 1/4 cup coconut rum (optional) and BLEND!
Remember to add 1-2 cups of ice if you're using a fresh cup of pineapple rather than frozen.
PLEASE NOTE: ingredients vary depending on the size blender you have. If you're anything like me, I use the single blender so I eyeball enough ingredients. If you're making a larger batch just add a bit more.
Best Smoothie Making Tips [ via ]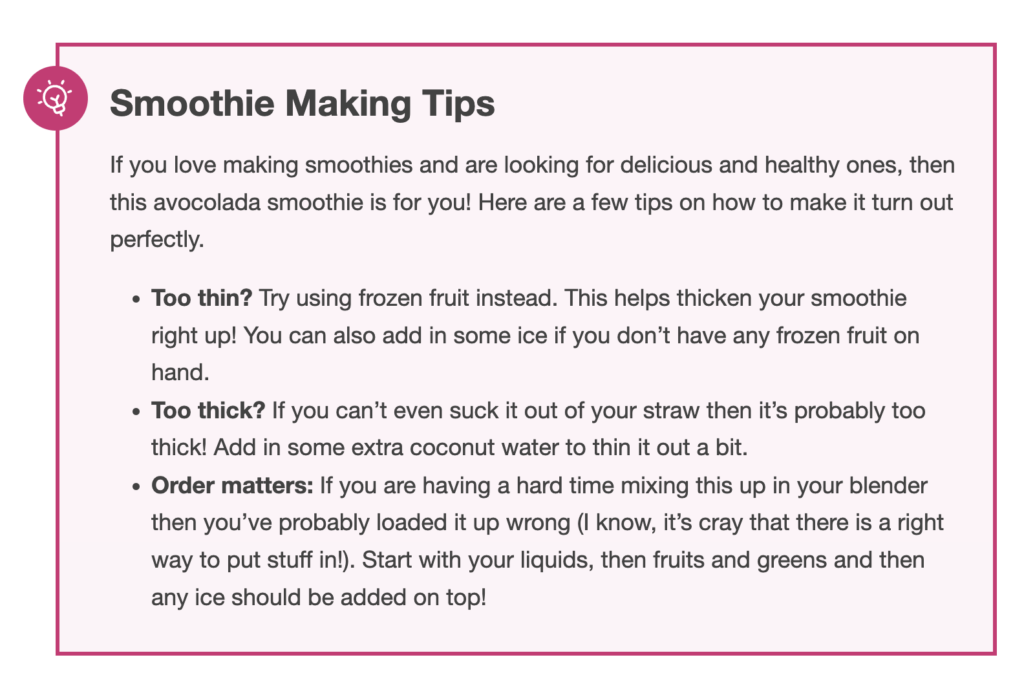 The last time I went to Tropical Smoothie I ordered the Triple Berry Oat which is another one of my faves.
What's Your Favorite Smoothie?