Who is David Woolley? He's 'Sister Wives' Star Christine Brown's new husband. The couple announced their wedding day on her Instagram and he's been pouring out the photos of them romantically in love on his. Married in Utah on October 7, 2023.
Woolley posted on his account that he is so in love with Christine.
Christine Brown Marries David Woolley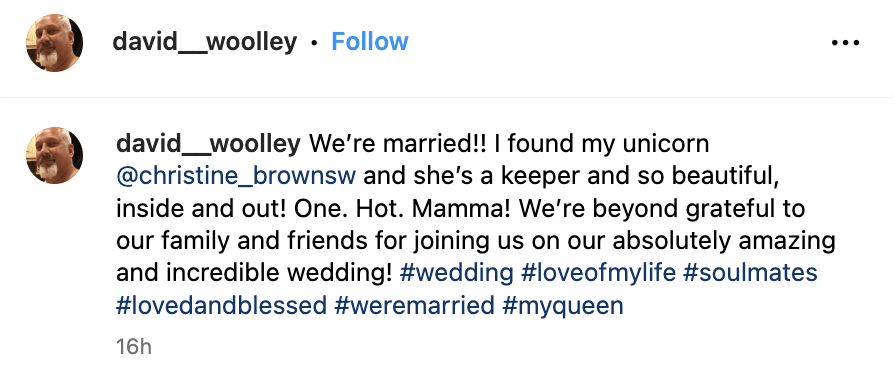 Christine Brown called it the "wedding of our dreams," adding the hashtags, "#blessedandhonored," "#loveofmylife," "#honoredloyaltrue," and "#myking."
I first learned of this from TLC's Instagram account. They posted a short, sweet video announcing their marriage.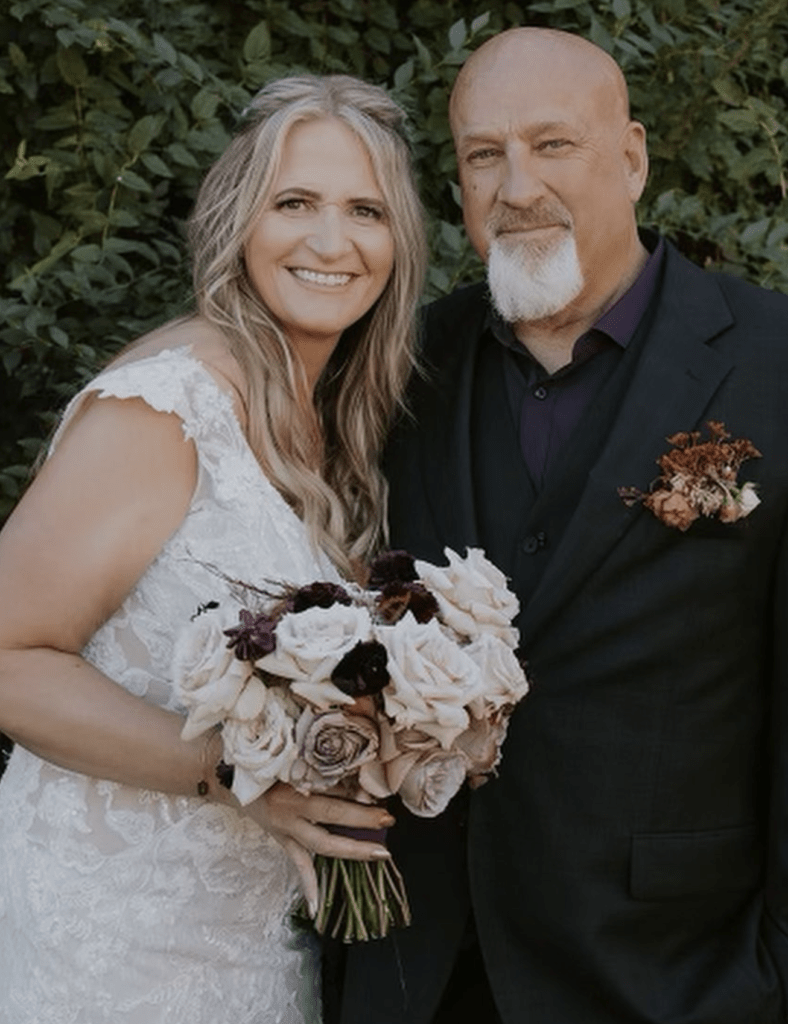 Christine openly shares her past relationship with Kody Brown of 25 years. Her idea of plural marriage isn't what it was 'all cracked up' to be. She expressed that she felt unloved in a marriage that wasn't going anywhere and wanted out. In 2021, the Realty TV star separated and divorced husband Kody Brown. Legally they were never married.
Brown shared that she was finally dating again and found David online.
"I'm dating again!! Holy. Hell. Awkward. Dating online is cra$y! Any advice for dating at 50?!" #datingadvice #datingtips #dating #feelinggood #exciting #newbeginnings #awkward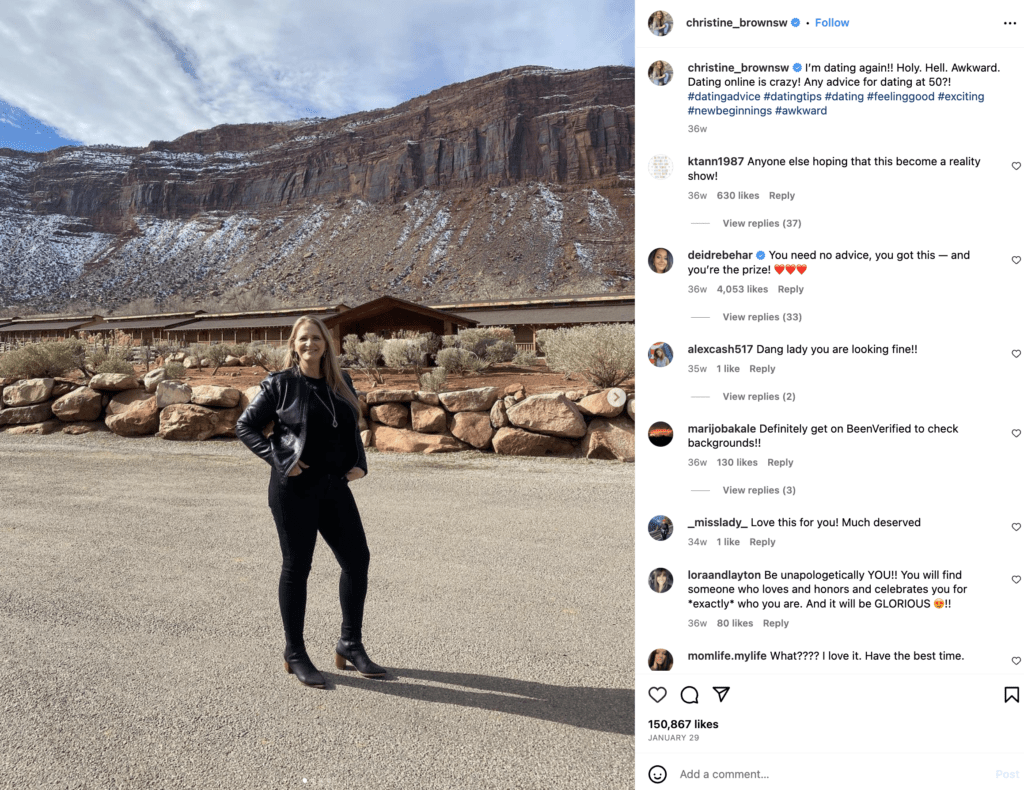 Woolley Popped The Question Back In April
David is a dad of eight and said he dated but never found the one after his wife died in 2012. "After my wife passed away, I dated and I just could never find somebody. I knew Christine was 'the one,'" he says. "It just feels so right." Christine adds that he is just 'home' to her.
Etta James "At Last" played right after the couple was announced married with a sweet kiss and private gathering under a beautiful scenic tent style reception. According to People Magazine the couple cheered to champagne, offered sparkling apple cider and Moscow mules to guests. The other menu items were considered backyard barbecue ready with corn on the cob, baked beans and BBQ chicken.
'Sister Wives' Season 18
Christine has 6 children with Kody and the upcoming season of Sister Wives airs more about their relationship with their father.
Currently Kody has made it very clear that he is no longer in a marriage with first wife Meri. Janelle and he are separated leaving him in a single marriage with just Robin now.
Christine now has a cooking show called, "Cooking With Just Christine" where she shares all the foodie love on her IG, TLC and YouTube.
Some of her fans want to know if she's watching sister wives with her now hubby David. She replied, "Yes. I am!"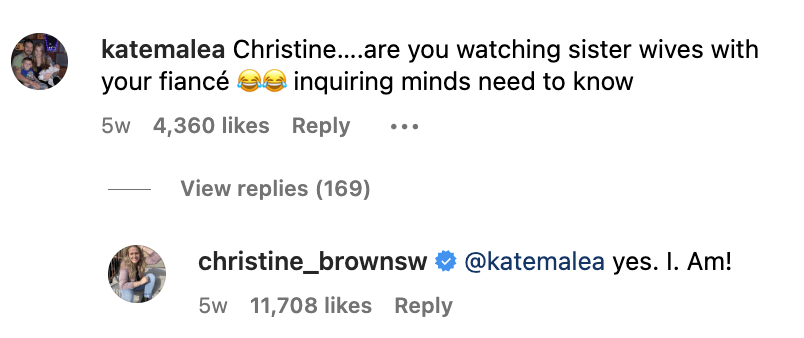 Both David and Christine are excited about the future ahead and seem very much in love. Their family is growing.
Stay tuned for more coffee talk!
What do you think about this guy David?