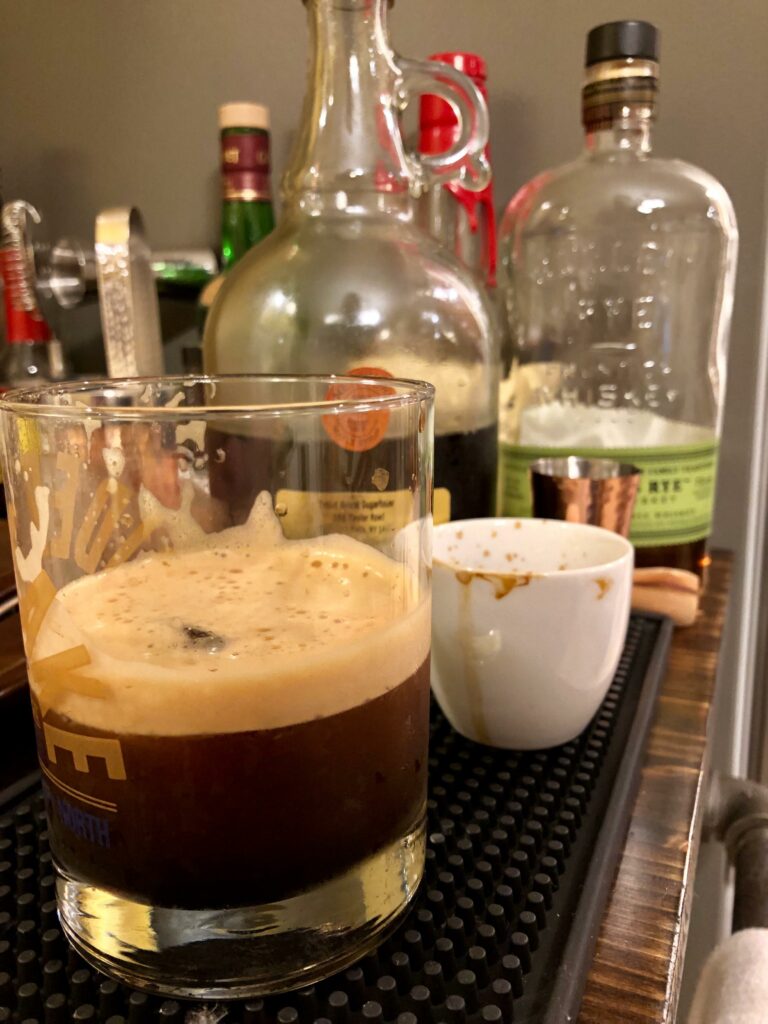 Hey there coffee addict! We're not drinking just because it's Friday…….or are we?! Mixing concoctions is one of my all time favorites. During the holiday seasons especially. Coffee is a delicious drink that you can really twist up every now and again. So many of us get used to the regular black cup of joe, but we're going to show you how to make a maple bourbon coffee. It's sinfully delish.
How To Make Maple Bourbon Coffee
Now, this is extremely simple to make. I always try to use my leftover coffee (if there is any) from the pot in the morning. The same rules apply when whipping up a really quick iced coffee. Maple Bourbon Coffee is a sinfully rich, decadent flavored alcoholic (or virgin) beverage that really spikes up your taste buds. I'm really not a coffee addict unless I start mixing things up a bit, haha!
You'll Need:
a 6-8 oz glass cup
an espresso maker (optional) you can use extra strong brewed coffee if you don't have one
ice cubes
leftover coffee for that pinch of WHOA or cold brew
bourbon
Homemade Maple Bourbon
Start by adding 1 espresso shot to your glass of ice ( I don't use as much ice as normal because I like that rich warm flavor as well ). In a pinch I use an espresso flavored K-Cup if I don't have any Nespresso shots left in the cupboard. I tend to run out of a lot of coffee related things because well, I'm a coffee addict. So don't worry if you do not have that espresso maker mentioned above. We have always used one because they are fantastic for late night shots when we're watching a movie on a cold winters day!
A while back I bought the maple syrup as a healthier version to my Aunt Jemima cravings. I also use a swig in my coffee when I don't want to use honey sometimes.
Now add 1 teaspoon of Crown Maple Syrup (you can use any brand of maple syrup) and give it a swirl with a spoon. Adding a pinch of that leftover coffee or cold brew will give it a much richer flavor! 1 teaspoon of Bourbon and top with that homemade creamer. Sprinkle some nutmeg into the jam and ENJOY!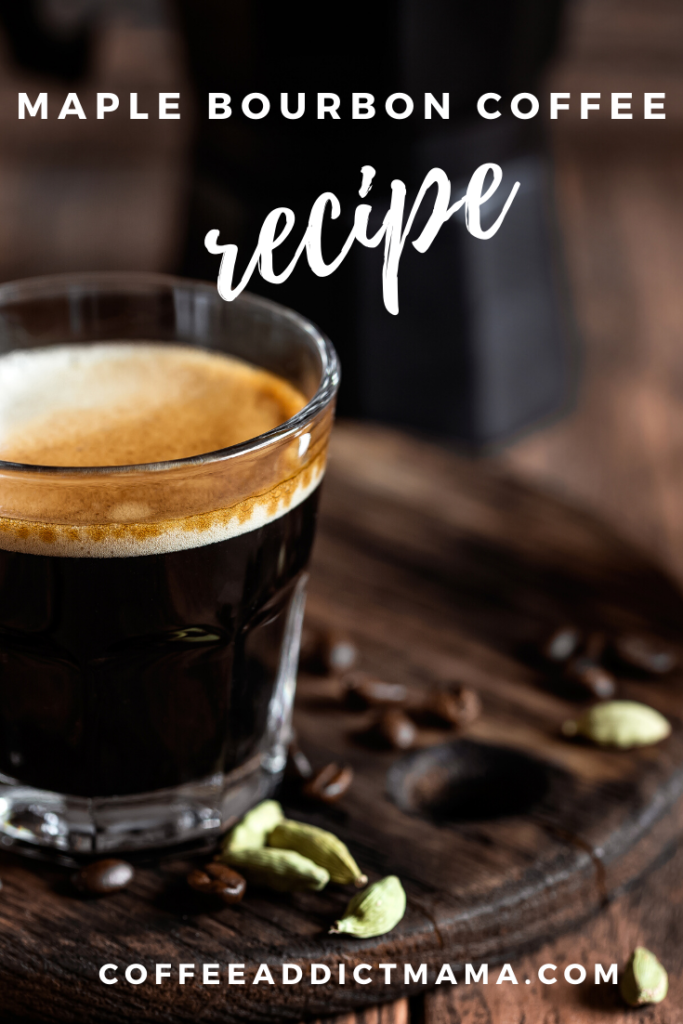 In an effort to keep my concoction spirit alive, this holiday season will be filled with recipes here on Coffee Addict Mama, so subscribe and indulge. Happy Friday My Coffee Addict Friends!!
PS: There's also flavored bourbon coffee. Who knew. Until next time, more coffee please.