The smooth espresso martini that my husband ordered for us at 10:30 pm one Saturday night during our honeymoon was nonetheless, the sweetest thing ever. He knows I'm a coffee addict and love snapping different photos of coffee, but it was getting late and I was already tipsy. So, I only enjoyed a few small sips of the espresso martini that evening. Making this at home is not only fun but really delicious. I personally love pretending to be a 'barister' (bartender + barista).
How To Make A Smooth Espresso Martini
This version is smoother than the original espresso martini recipes which include vodka as their base. I tend to like a creamier cocktail if it involves coffee. But, you can surely replace the cognac with vodka of choice.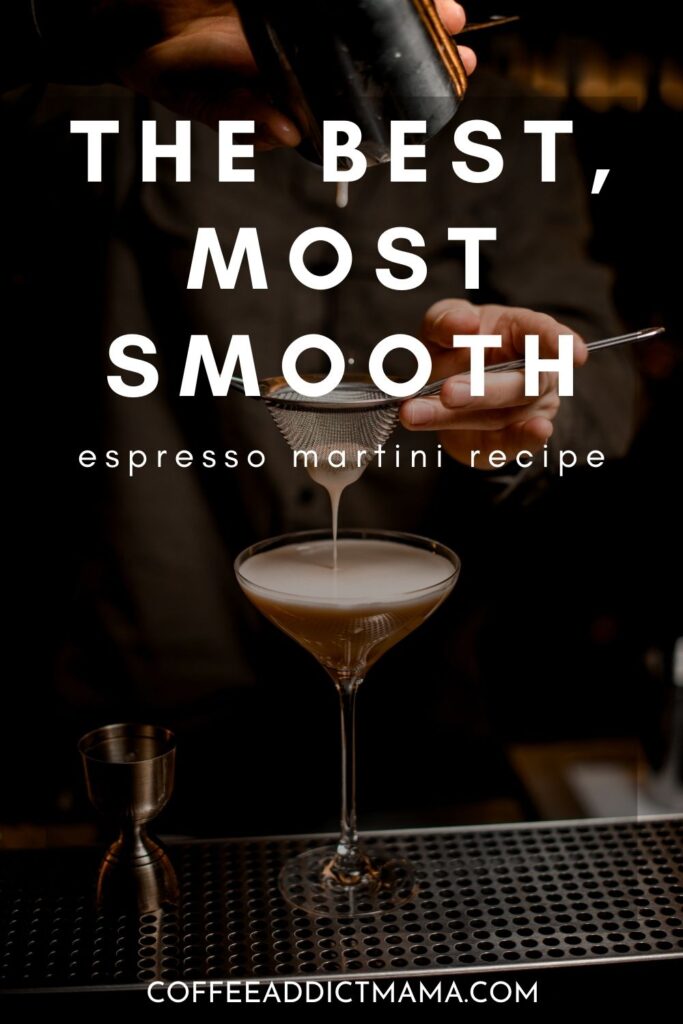 You'll Need:
Cocktail Shaker
Pierre Ferrand Reserve Double Cask Cognac or Vodka of choice
Coffee Liquor, Coffee Beans To Garnish, Espresso Shot
Agave Shot for smoothness
Technically it's not a true espresso martini because we're not adding gin or vermouth. However, if you enjoy Irish cocktails, you'll still love this coffee treat.
You may also prefer a virgin coffee dessert like the affogato. Can I just say that an espresso shot just makes everything better. Life is good. If you have yet to own an espresso maker, get on the ball. It's necessary because a plain ol' coffee pot doesn't always do the trick. If you know what I mean.
In all honestly, I cannot handle strong liquor. I can take about two sips and I'm done. Not a fan of dark liquor either. Too heavy for me. So if you are the same, cut the ingredients for the vodka or cognac back to 1 oz instead of 2. No shame in our barista game!!
Best Espresso Martini Recipes
The Preppy Kitchen uses simple syrup and I'm not sure if that really matters but please do try their version because you may like it better.
Many recipes opt for Cold Brew and sometimes that's just not available for us at home making this cocktail on a Friday night. If you don't have any cold brew simply allow your espresso shot to sit before adding to the shaker. You can always place in freezer but allowing it to chill on the countertop at room temperature is just fine if you're not in any rush to start bartending.
How I Made My Instagram Espresso Martini
Prepare 2 shots of Starbucks Blonde Nespresso pods in a mug
While the espresso is chilling at room temp pour 2 oz of vodka into shaker cup
Add 2 oz Kahlua
Pour espresso in when cool
Squirt some Agave in or sweetener of choice
Shake
Now take a handheld frother and whip a little more
Pour into martini glasses
Garnish with a few coffee beans
Enjoy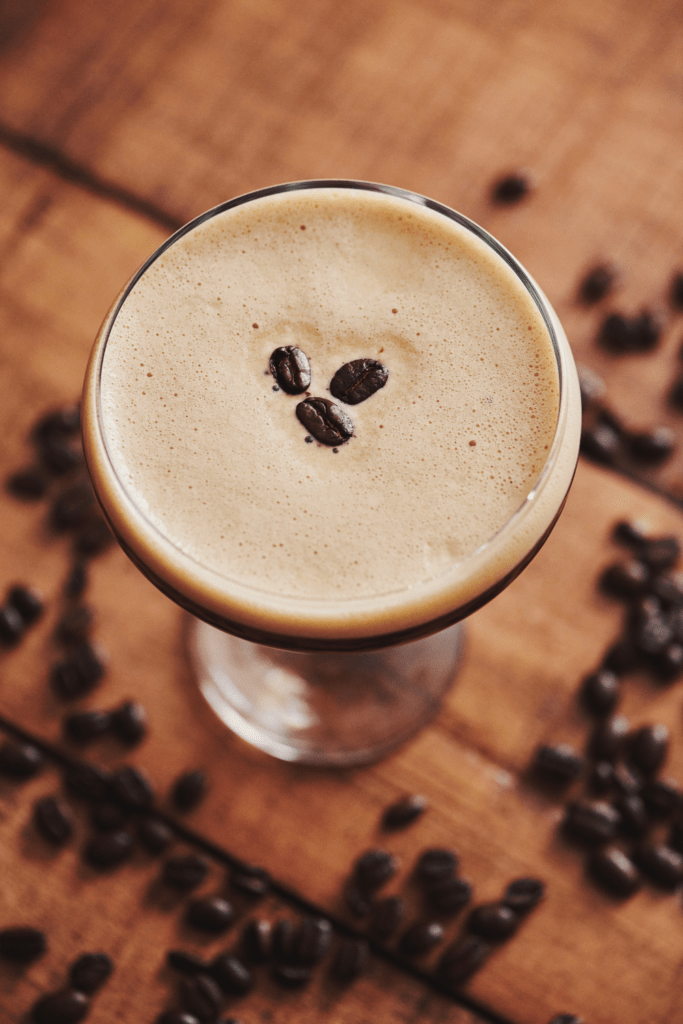 If you're anything like me and enjoy having coffee beans in a glass jar simply go to Home Goods, TJMaxx or Marshalls and grab one of those big bags for dirt cheap. This makes a fabulous decor piece if you're not using the actual beans for grinding.
Other Espresso Martini Recipes
It's always a treat to concoct your own flavors at home since many of us have different palates. You may like more alcohol or vice versa. I typically do not measure, I just eye ball most all of our cocktails and coffee drinks with a splash of this and that.
Let us know what version is your fave. Until next time, more coffee please.