This simple 3 ingredient coffee smoothie is perfect for that late morning pick me up and can certainly take over your morning meals. It's rich in protein, caffeine and smoothie deliciousness. My Collagen Protein Smoothie is packed with super rich ingredients if you'd like to incorporate some beauty power into your smoothie routines.
Quick & Easy Coffee Smoothie
What makes a smoothie a smoothie? Well it's a must to have some style of fruit or veggies mixed in with a creamy base like milk or yogurt, even ice cream. However, I'm on a very strict diet these days because of my gallbladder, so no ice cream or yogurt for me. I do not use whole milk either. Being lactose intolerant I have a love for almond, cashew or coconut milk.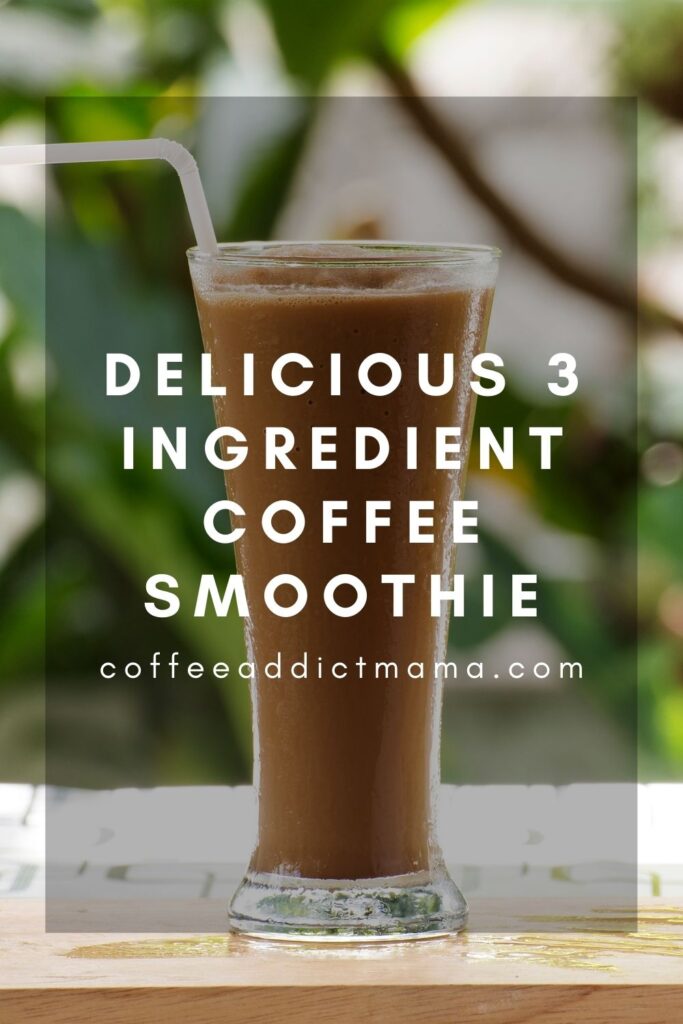 Things You'll Need
Coffee– using some old coffee from your morning brew or whip up an instant coffee to add to the blender. Must cool the coffee first. If you're anything like me and prepare for the smoothies, you can make coffee ice cubes for quicker recipes. Or, I found these wonderful Starbuck Cold Brew Pods that are super efficient. Watch our IG reel for the full video.
Almond Butter– I just use Jason's packets because it's also very convenient when doing these 1 cup smoothies. Or you can use a tablespoon of peanut butter if you'd like.
Almond Milk | Coconut Milk | Cashew Milk– For this smoothie I tried Cashew Milk. I've been using coconut and almond milk in my coffee for years now and I just stumbled upon cashew milk. Not bad. They're all delicious.
Ice Cubes– Using one cup of ice simply pour into your blender.
Blender– I was lucky enough to come across the 1 cup blenders by Rae Dunn. It's so minimal and does exactly what I need. At one point we had these in our shop but they're all gone.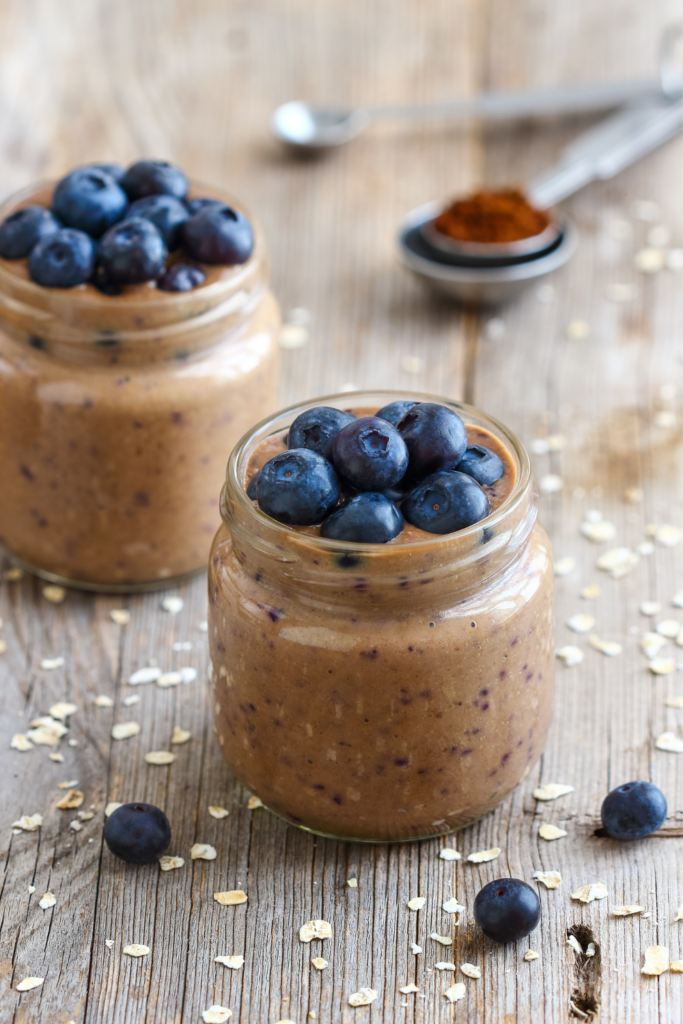 Easy Smoothie Recipes
Garnish your smoothies with whatever your gut desires. If you're a fruit lover then by all means throw some berries on top for a delicious healthy snack.
The FUN thing about smoothies is that you can add whatever you like to the blender. If you wanted to add another ingredient to this coffee smoothie:
Berries
Bananas
Cauliflower
Spinach or Kale
Nuts
There's absolutely no wrong way to make a smoothie. It's whatever is convenient for you! Honestly, I don't measure. Half the time I just eye ball everything because like I said, there's no way to mess it up. Obviously don't add too much when you're first adding ingredients. The key is adding a little and then adding more if need be. If you add too much to the blender at first then, yes, we gonna mess it up! Haha.
For a quick and easy tropical flavor, try this triple berry oat smoothie. Yum.
I'm still working on adding more recipes here, stay tuned!
How To Blend Your Smoothie
Add 1 Cup Of Ice
Toss in your fruits (if you're using a couple of different ones then cut the portion sizes in half ie: one half of a banana instead of the whole thing, some berries, etc)
Add 1 Cup Of Almond/Cashew/Coconut Milk
Add 1 Pod Of Cold Brew Coffee
1 Tablespoon Of Almond Butter
You can exchange your almond butter for peanut butter or use strong brewed coffee from this morning, or even make an instant coffee and let it cool before adding to the blender. If you have a pre-bought iced coffee container sitting in your fridge and you'd like to use that up….by all means. Blend until smooth.
I've personally printed off recipes from other sites and followed the recipe to a T and my version never tastes as good as the foodie makes it sound/look. So my tip is to create what you like by playing with your own ingredients. It's fun and there's no better way to learn how to make something until you start doing it your way!
What flavor smoothie do you love the most? I'm preparing some copycat recipes as we speak. This 3 ingredient coffee smoothie is so simple and refreshing, it's a win win. I used a single cup blender so if you're in the mood for making a batch and freezing it, you could easily turn this into a smoothie bowl.
Enjoy! Let us know how it turns out by using our hashtag on IG. Until next time, more coffee please.