Hello Mama's! It's the talk of the town and I'm here to share the absolute best way to clean your kitchen sinks. I mention all of the time that the kitchen sink harbors more bacteria than your toilets, so let me just say this once and for all; Yes, there's a proper way to clean your kitchen sink!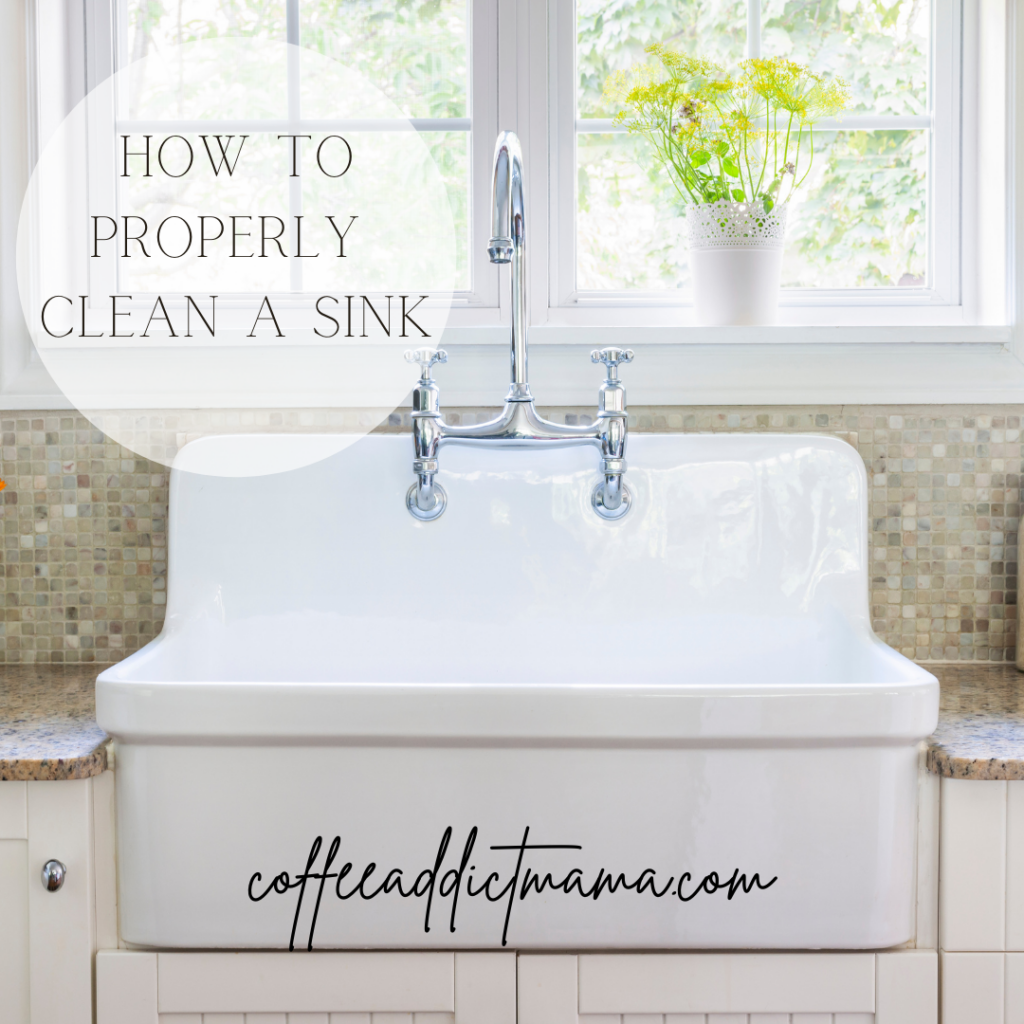 If you're anything like me, you always make sure that the kitchen sink is empty. Now many of you may be like, 'The purpose of a sink is to store dishes in it.' Wrong. The purpose of a kitchen sink is to wash your dishes in it and then remove the dirty dishes immediately. Remember that it's also a place to rinse foods and dispose of them. Having a clean sink is more important than any other part of your home. When going no tox, I had to learn how to clean properly with all natural cleaning products. Way back when; I used to think, 'How silly is it to use old fashioned baking & cooking ingredients to clean with!' Today, I cannot live without some good ol' baking soda to wash my kitchen sink out.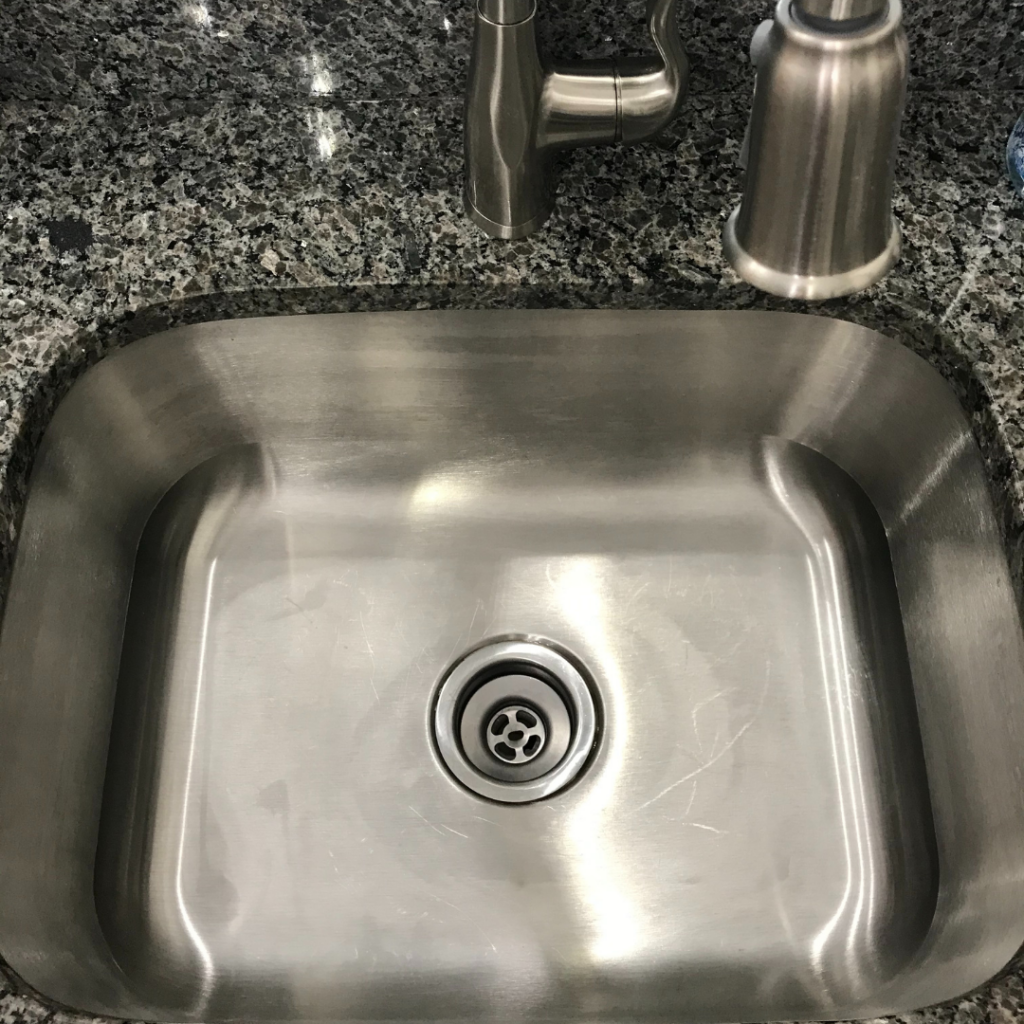 Most of our clients have stainless steel kitchen sinks, so it's really important for me as a house cleaner to clean them properly. Honestly, the key to having a sparkling clean sink is to keep it dry and give it a deep wash at least 3-4 times a week. When I'm super busy in our own home I just take a squirt of dish soap and quickly scrub/rinse. Then I'll take a cloth and wipe dry. For deeper cleans, I follow these steps:
Best Tips For Cleaning The Kitchen Sink
Sprinkle 1/2 cup of baking soda into the empty sink with a swirl of dish soap (I use Castile soap)
Using a damp scrubby, start scrubbing in a circular motion to mix up the paste
(Optional) Take half of an actual lemon (or use essential oils; my fave are lemongrass, lemon, eucalyptus, peppermint and lavender) and squirt around the sink. Use the lemon as a scrubby to smudge in and around the sink
Add a little hot water to the sink without fully removing the concoction
Allow to sit for a few minutes
Take 1 cup of white vinegar(optional) and pour around the sink
Scrub the sink
Take a cloth and clean the faucet and under the rim where water comes out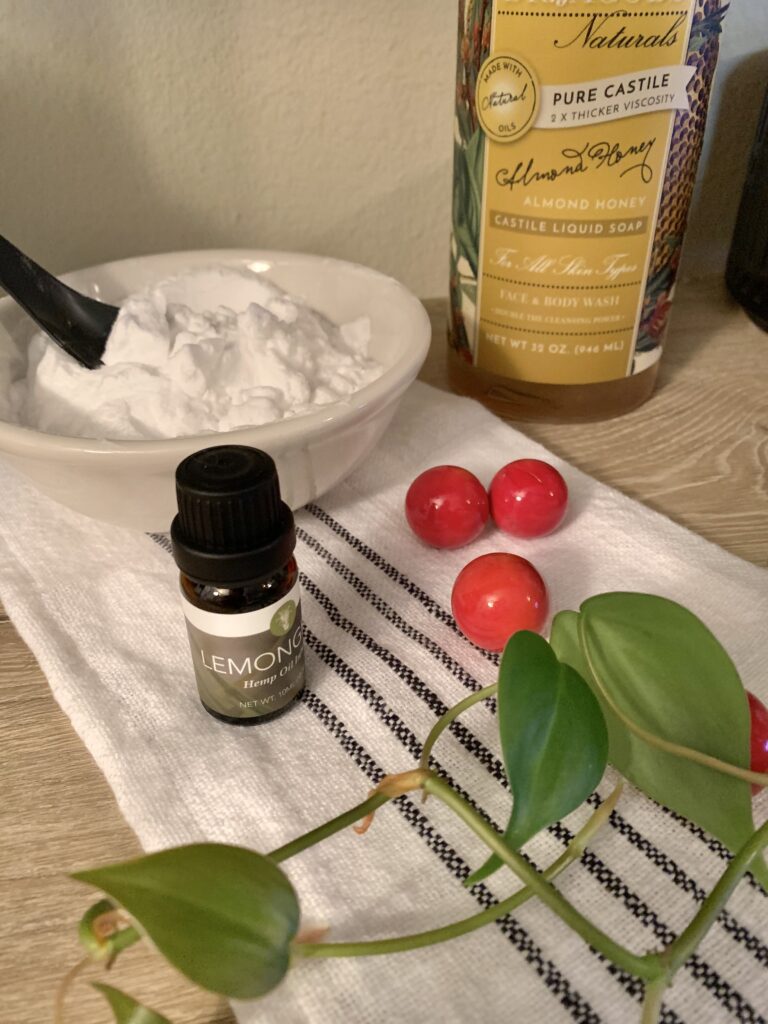 +++ Be sure to wash the outer layer of the sink and behind the faucet area where mold and bacteria build up! Use a soft toothbrush and razor blade to remove gunk if needed.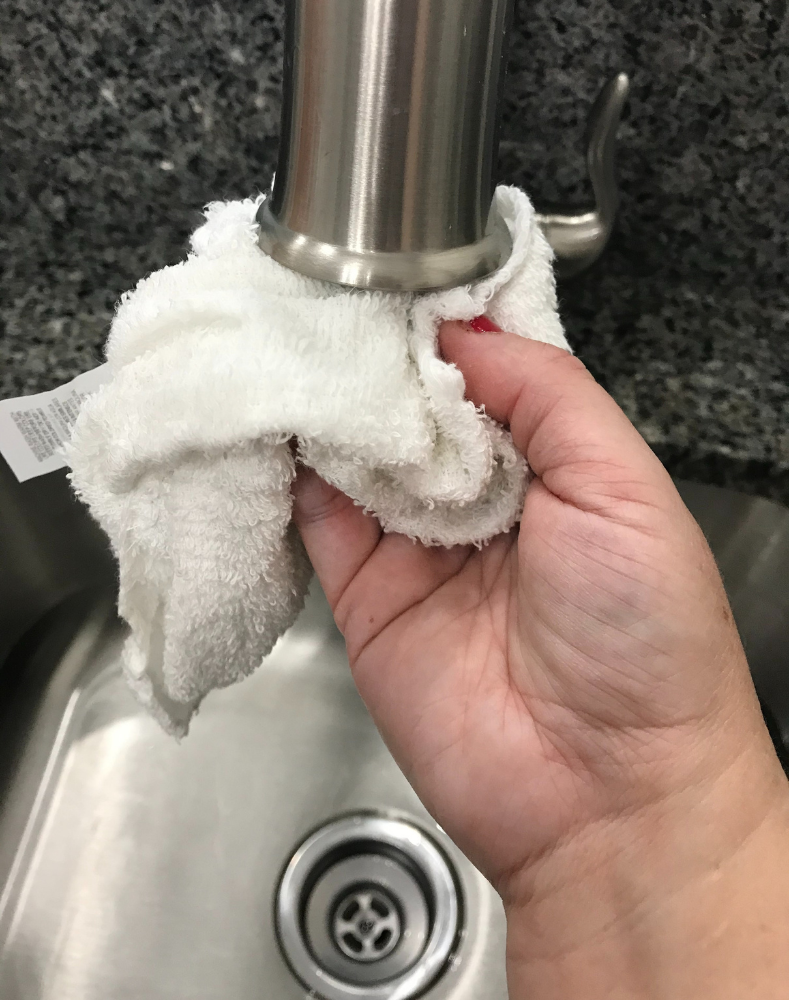 Rinse with water making sure all the white film is gone and getting into the base of the sink with a toothbrush
Toss the leftover lemon into the disposal if you have one and run the disposal flushing it with cool water
Finally take a cloth to dry the sink completely
Baking Soda, Vinegar and a Lemon will remove the 'FUNK' odor coming from your food disposals and dishwashers immediately. Here's more all natural ways to get your homes smelling fresh!
If your sink is in really bad shape I recommend using Weiman Sink Cleaner to restore it. I always give the sink a good scrub before using this product. It took me a few attempts to understand how it works.
How To Use Weiman Stainless Steel Sink Cleaner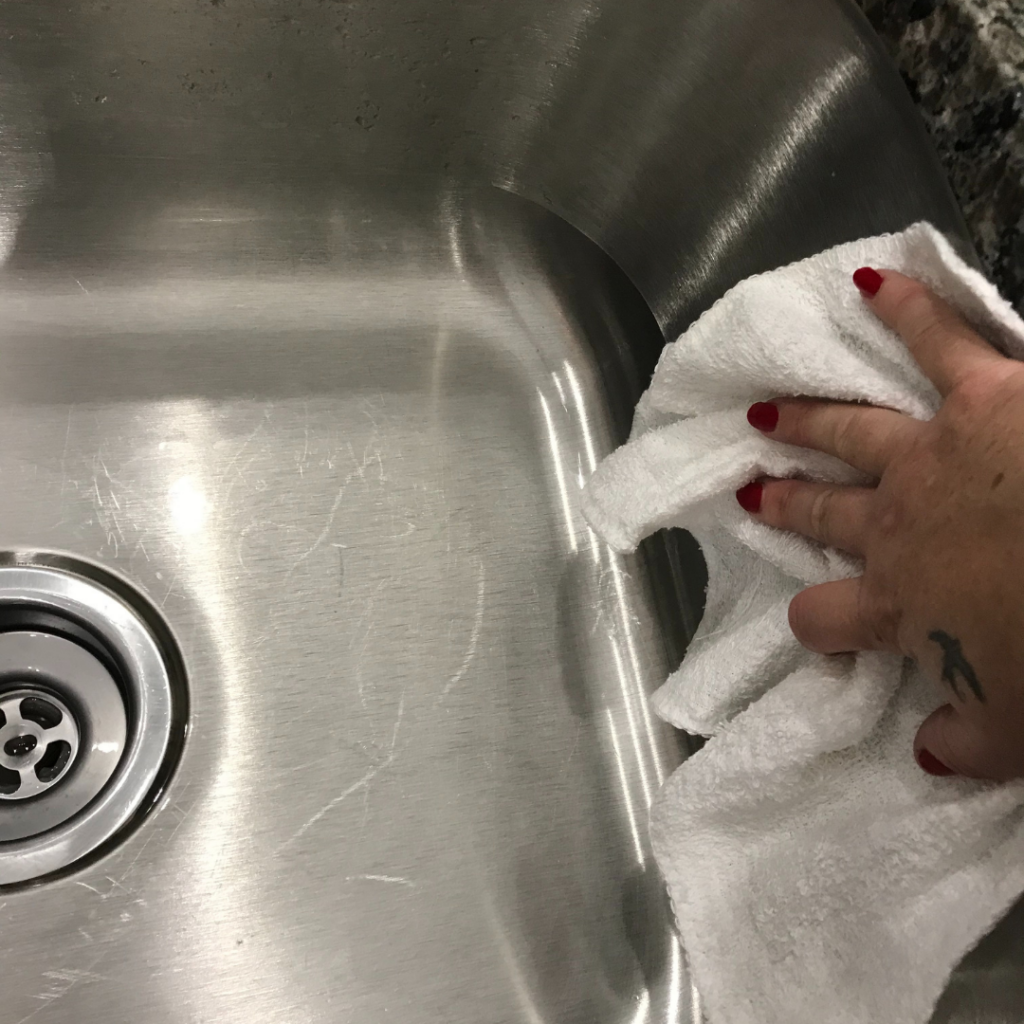 Shake the bottle before squirting into the sink! Open the lid and squirt around the base of the sink. You do not need a lot of product to get the job done. A little goes a long way.
Using a rag or paper towel, start rubbing the product into the surface. Let sit for a few minutes. Come back with a new cloth to smudge out the gunk. Pro Tip: If you look at your towel and your sink is really dirty, the cloth will have black gunk on it. Keep wiping and working into the surface using circular motions, back and forth motions to scrub the filth off.
Healthy Kitchen Cleaning Tips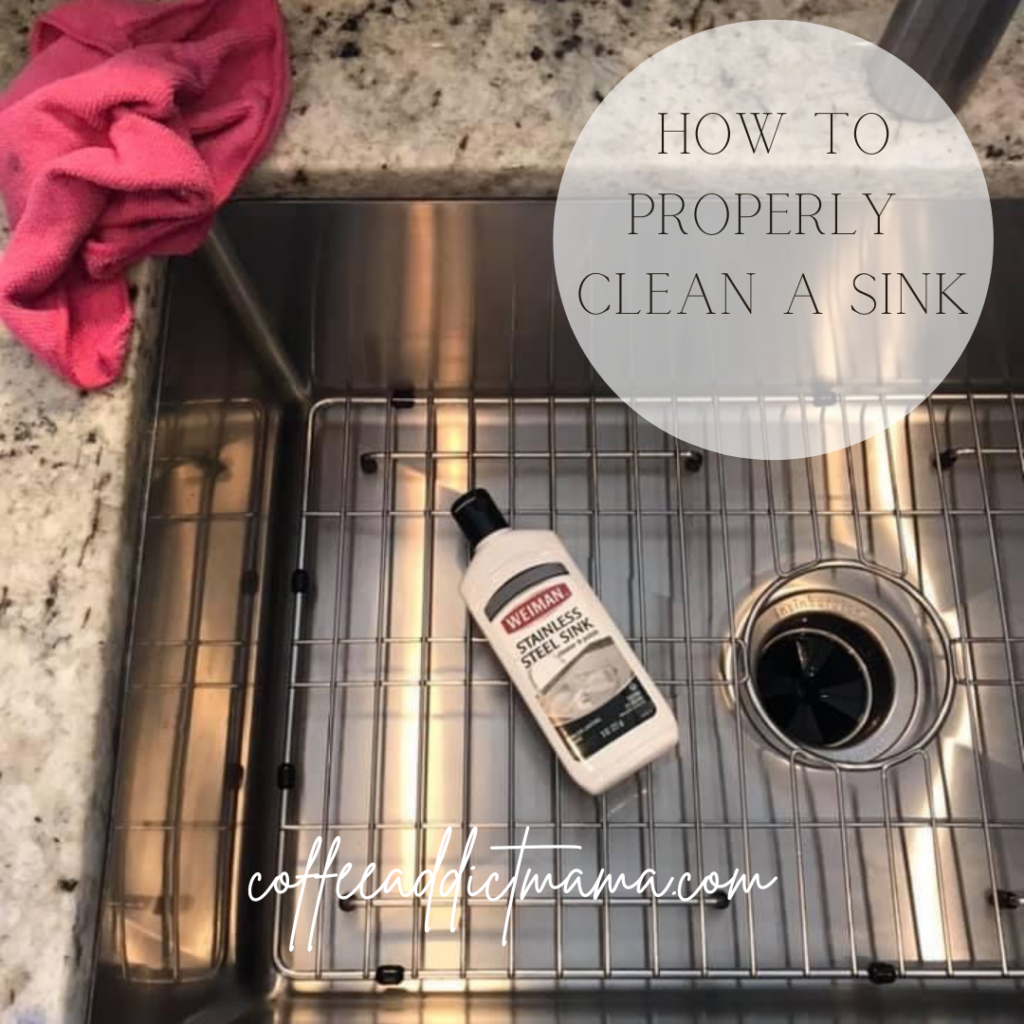 Now that you've given your kitchen sink a good scrub, rinse completely. You'll want to make sure that you thoroughly rinse to remove the Weiman product from your sink.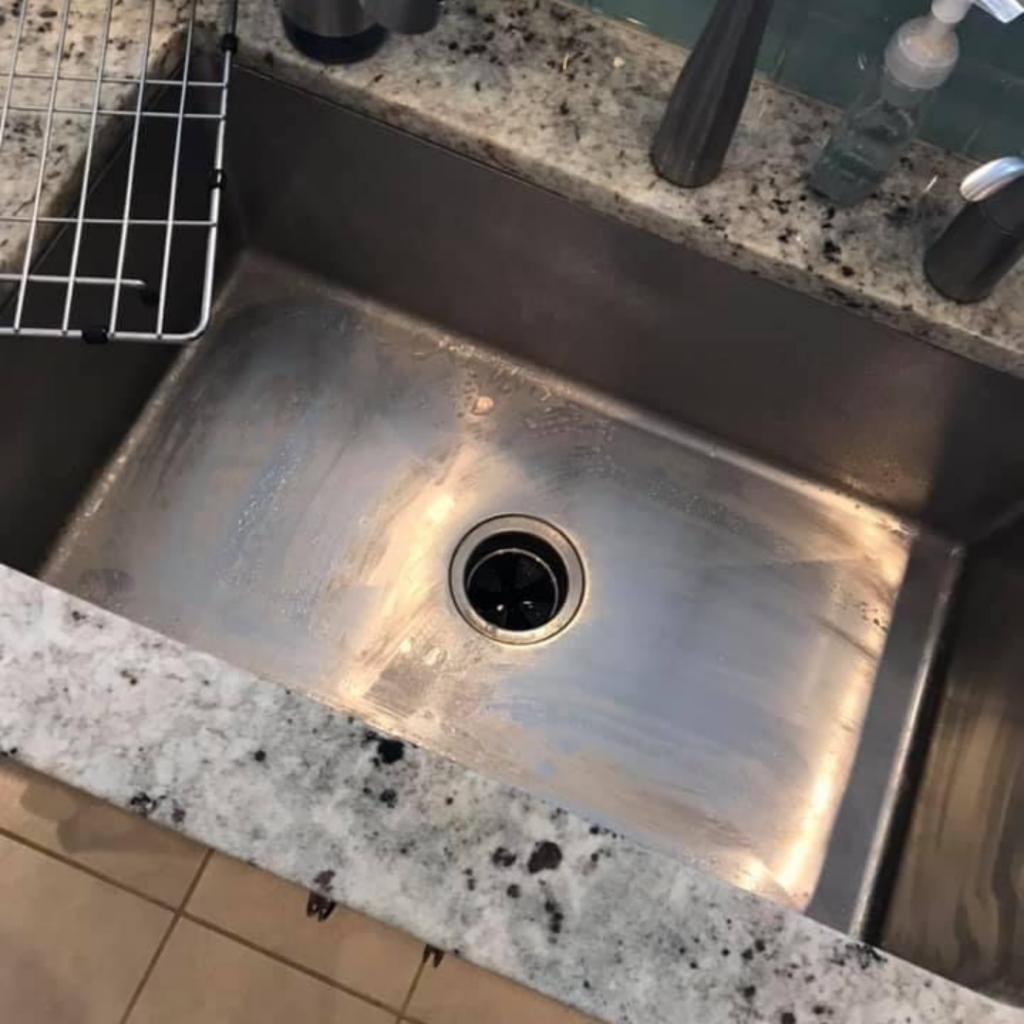 Finally take a clean dry washcloth and dry. If there's any white residue from the sink cleaner, simply keep drying with a new cloth until it's gone.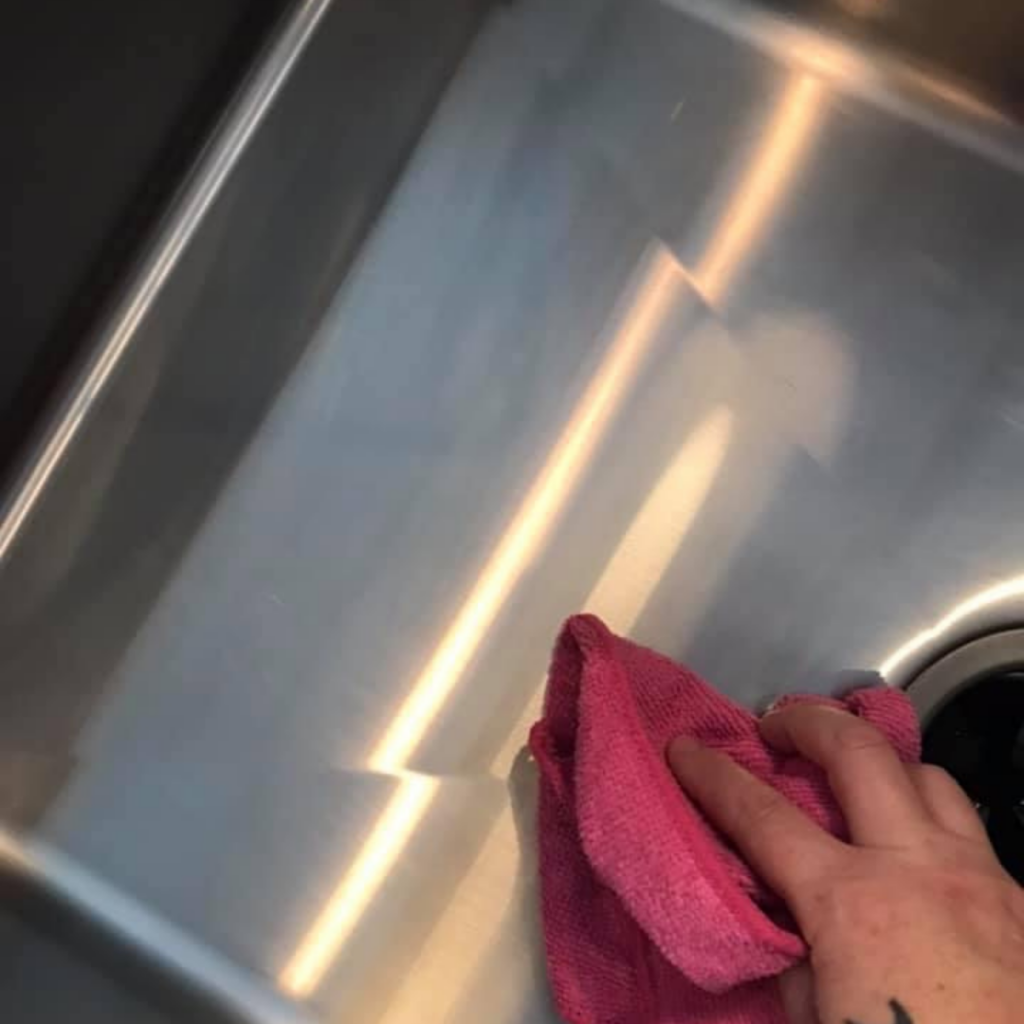 Maintain a healthier home by being more mindful about your kitchen sinks because this space is the culprit for all bacteria, fungus and viruses that make our families sick!
Be sure to follow us on FB and join our cleaning groups. Never miss another post by signing up below.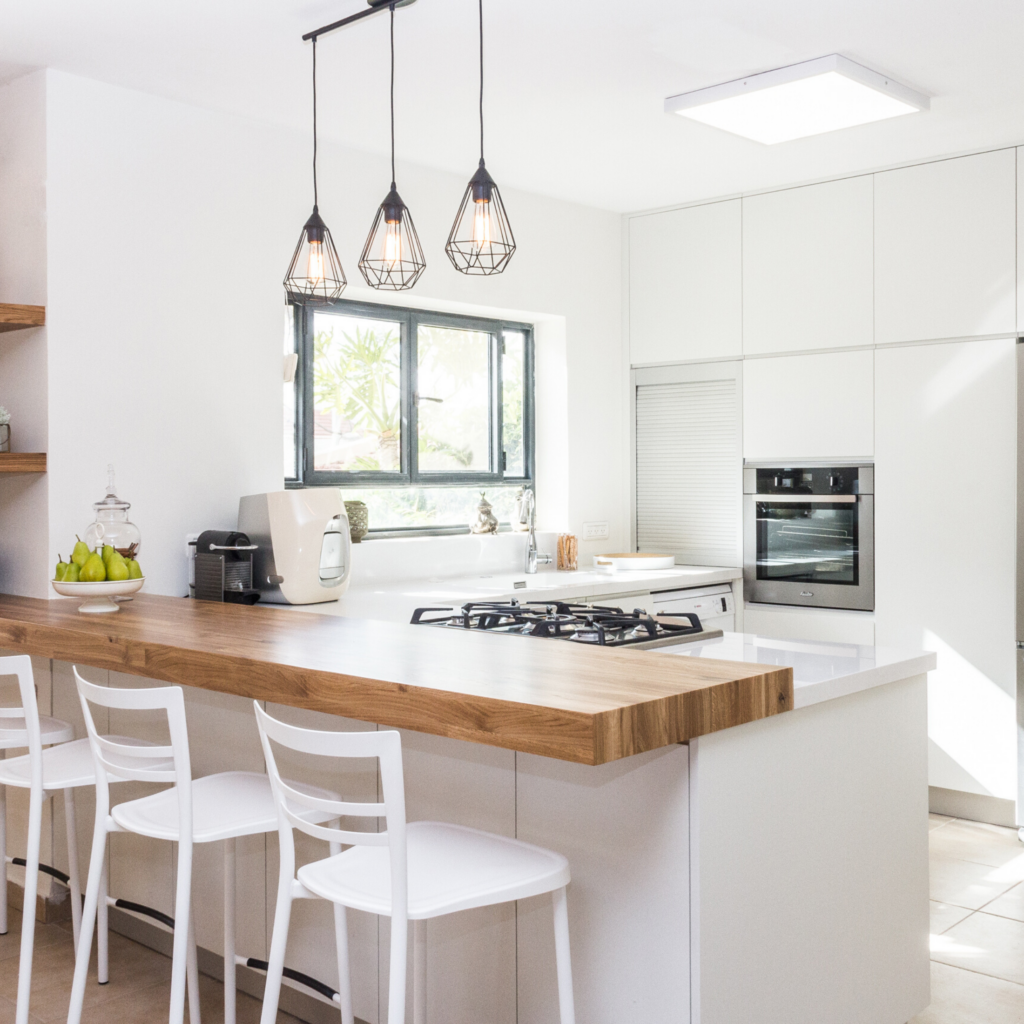 Hey Mama's! It's nice to see you here. I love simple house cleaning routines that don't cause overwhelm because well, who wants the added stress in their lives? Not I. If you wish to follow me on this journey, head over to our FB page and click on groups. You'll see a community called DITCH THE TOX and you're invited to join. It's fairly new but I would like for you to create toxic free cleaning routines for you and your families. It's so important…..I wish I had learned these tips when my girls were little. We suffered treacherous health problems due to myself being uneducated about what we were putting into our bodies. Today, I clean Clorox/Chemical free and want the same for you. Welcome. Let's live well.
Sponges harbor more bacteria than anything in the home. It's true. Because the food and water clings to the sponge creating billions of harmful bacteria and viruses is good enough reason to ditch the culprit and use eco friendly scrubby brushes. Heck, even a wash cloth is better than a sponge. Simply toss in the wash after use.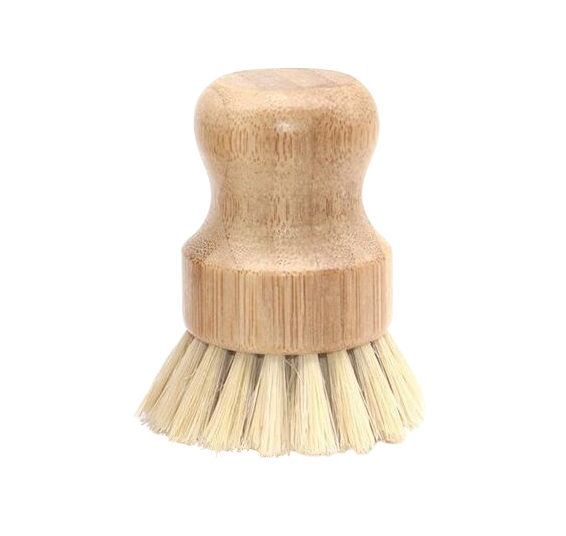 If you are an old fashioned sponge snob and cannot give them up, here's the do's and don'ts of keeping them in the kitchen!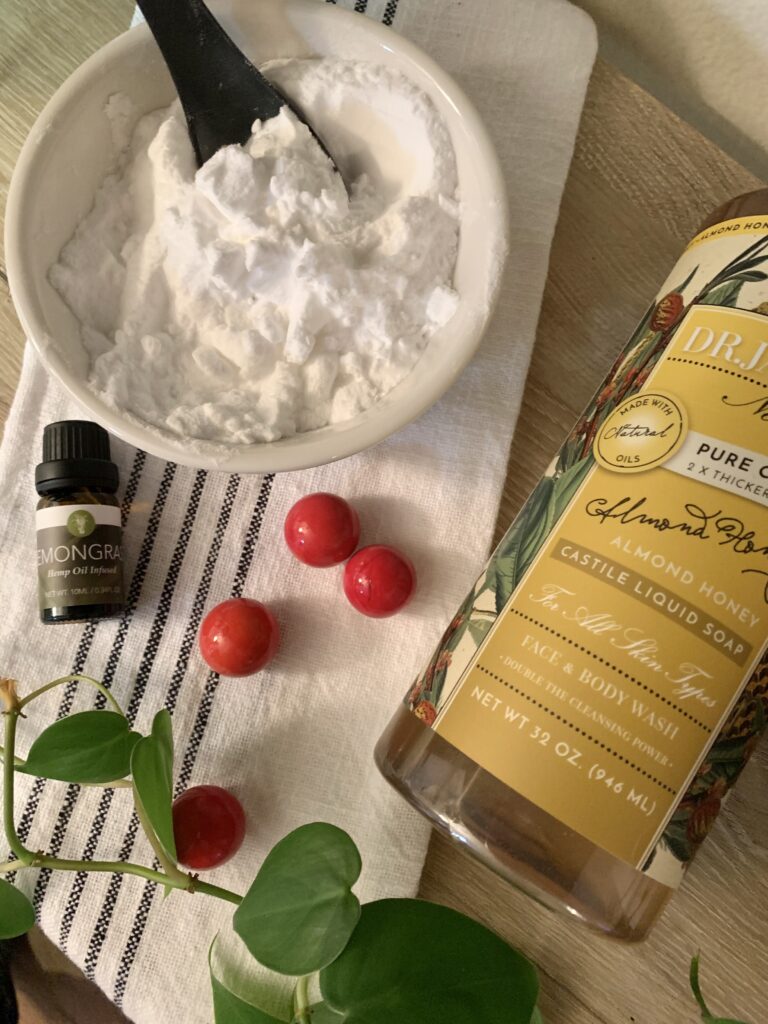 All you really need to clean most anything in your homes is:
castile soap
baking soda
essential oils (optional)
hot water/water/cool water for floors
scrubby brush + cloths
Enjoy!! What's your favorite thing to clean in the home and your favorite NO TOX product?