Delicious Homemade Eggnog Latte Recipes. 'Tis the latte season mama's! Eggnog has become one of my favorite holiday drinks over the past few years and, I can tell all you non-loving eggnog folks out there that it's much better with alcohol and/or coffee. Raise your hand if you're a fellow eggnog holiday drinker!!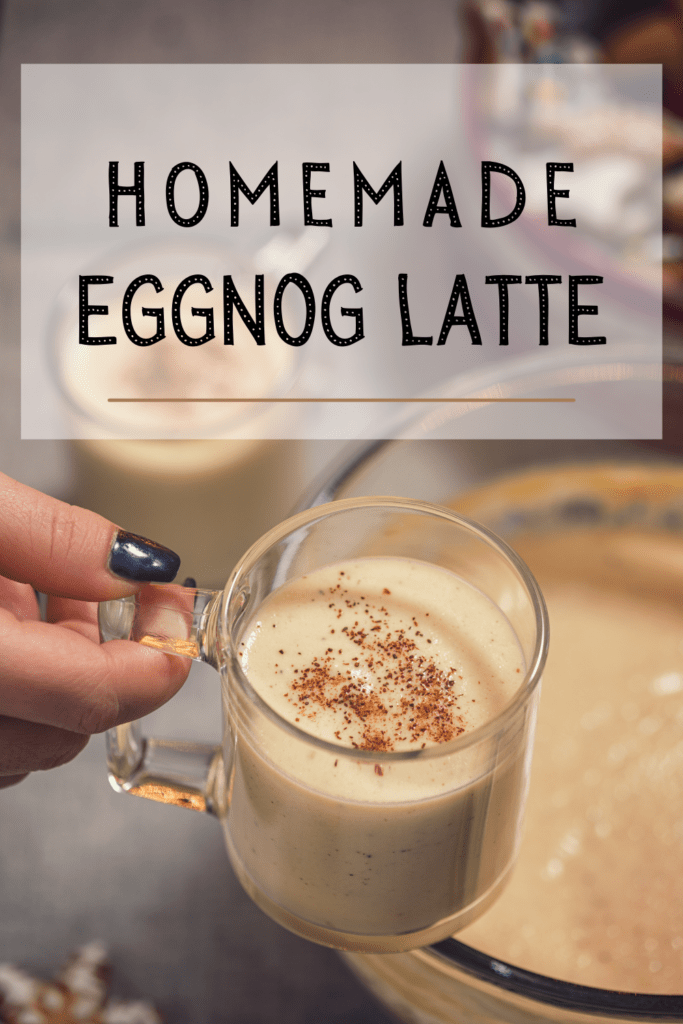 Homemade Eggnog Latte Recipes
Eggnog is a traditional holiday drink dating back hundreds of years ago. It is made with eggs, milk, cream, & spices like nutmeg and vanilla. Add rum if you're in the mood. I prefer some liquor because eggnog alone just tastes too milky. You can either make it straight from scratch or use a carton from the grocery store for quicker cocktail concoctions. This delicious maple bourbon is the perfect holiday cocktail as well. I grab the Southern Comfort brand whenever I'm out. It's smooth and has a decadent flavor. All you have to do is spike with rum, or whiskey and sprinkle cinnamon over the top and there's your calories for the day! Haha. Too yummy to skip a second cup. I promise.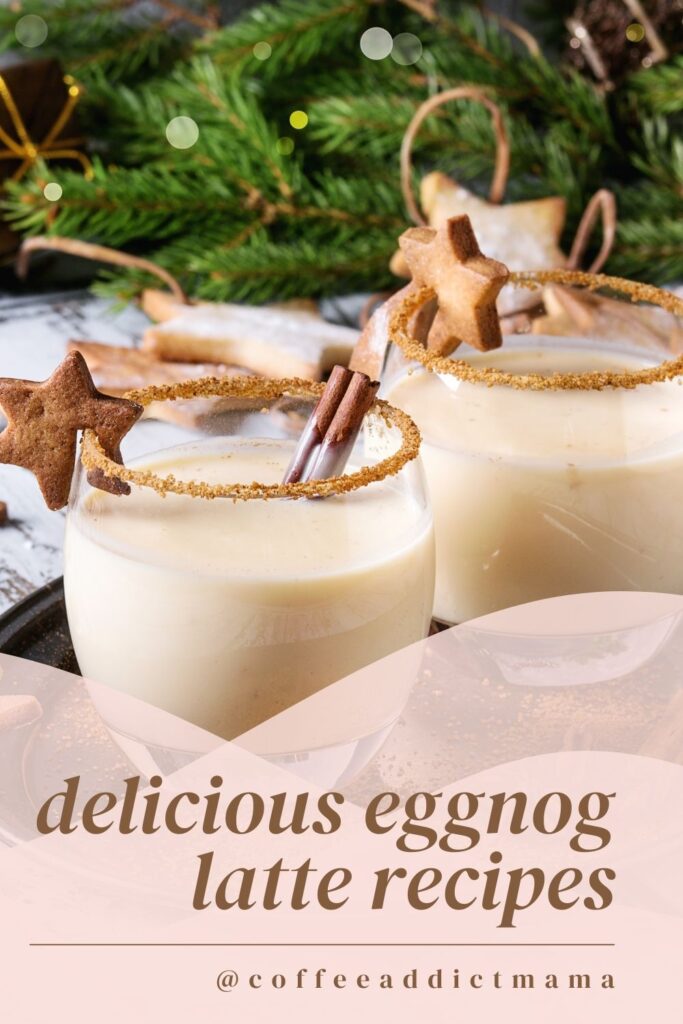 I did not look up any recipes prior to making my own at home because I figured a simple addition to my coffee would be this Southern Comfort Eggnog, some whipped cream and call it a day! This is the time of year where I sprinkle cinnamon and nutmeg (on everything). I've been making iced coffee at home for a very long time and this just topped off that craving for Christmas desserts.
Homemade Iced Eggnog Latte
Using your Keurig or Nespresso machine, brew a strong, small cup of coffee (I used the first button on my Keurig)- you can also whip up an espresso shot for that rich flavor. I didn't have any shots left so I just brewed a strong cup of coffee. Starbucks ground tastes better than any other brand by far but use whatever you have on hand.
You'll Need:
6-8 oz glass
a handful of ice cubes
premade (store bought) Eggnog
shot of espresso or strong brewed coffee
sugar (optional)
whipped cream
nutmeg or cinnamon
cinnamon sticks
frother (not completely necessary)
I already had most of these ingredients at home, just bought the eggnog and whipped cream from our local grocers and had a blast whipping it up.
Directions:
There's a few different ways you can do this! I did differently on each day.
You can froth the eggnog for a foamier experience or simply pour right over your coffee. Use about 1/2 cup of eggnog to each cup of coffee or add more to your liking.
Add Ice To Glass
Pour Coffee Into Glass (About Halfway)
Pour Eggnog Directly Into the glass and give a little whirl
Add Whipped Cream and a sprinkle of nutmeg for additional holiday flavor. I slipped a cinnamon stick into the glass as well. YUM
The days are different for me. Sometimes I'll add more coffee, perhaps even the coffee + a turbo shot, less eggnog and/or more eggnog. Just depends on my taste buds. You cannot go wrong no matter how you whip it up. I will say BE CAREFUL not to add too many iced cubes to avoid the watering down. Then it will taste awful.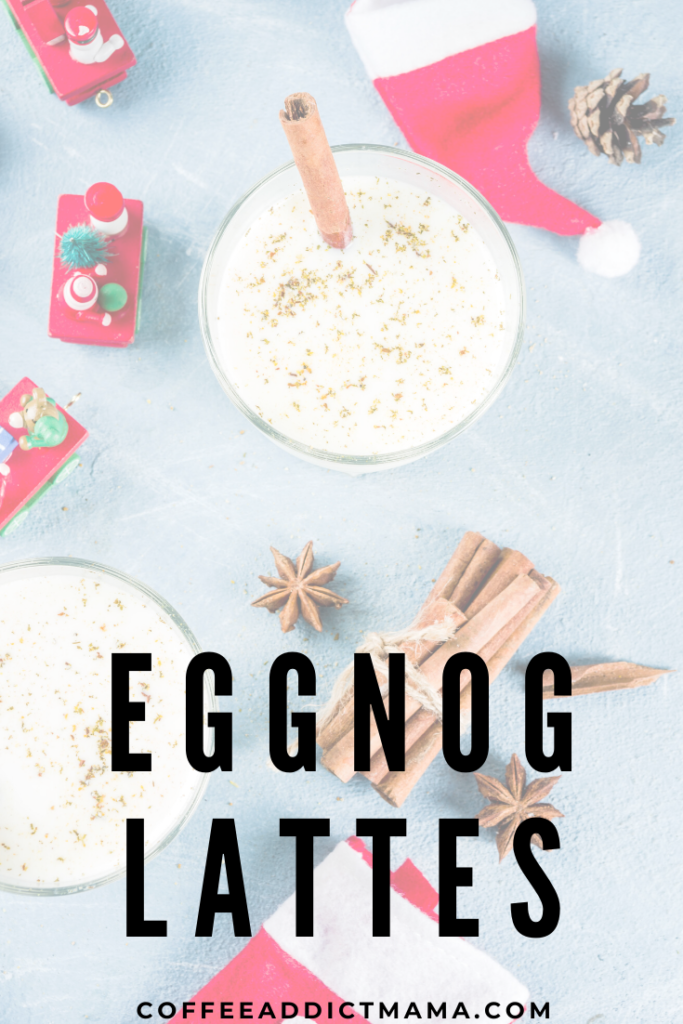 My next attempt will be a warm one but for now, even in the midst of the colder weather, I'm enjoying iced. It just beats that afternoon craving before dinner time when I get extremely HANGRY! Ha.
Here's some really good recipes as well! I like to share other ways of making something just in case y'all have different go-to's. But, I'm far too lazy (busy) to do it from scratch.
Tastes Better From Scratch
Tasty
Tastes of Lizzy T
Joy The Baker
I decided that I'm going to use RUM to make my alcoholic version. Like us on Insta and FB to share your version of eggnog lattes.
What is your favorite holiday treat? Curious minds like to know.