We told you more recipes and cocktails were coming your way and these dirty martini's can be made right at home with a few simple ingredients. I was never a "Martini" gal until recently. Call it the 40's hot mama olives, call it whatever you wish…it's here and we're getting down and dirty.
What is a dirty martini?
A dirty martini is a regular martini that is made "dirty" with the addition of olive brine. While most dirty martini recipes call for a little brine and some Vermouth, we opt to take out the Vermouth and add in more brine. The result is a very cold and flavorful cocktail that olive lovers will fall head over heels for. Via
---
Dirty Martini Recipes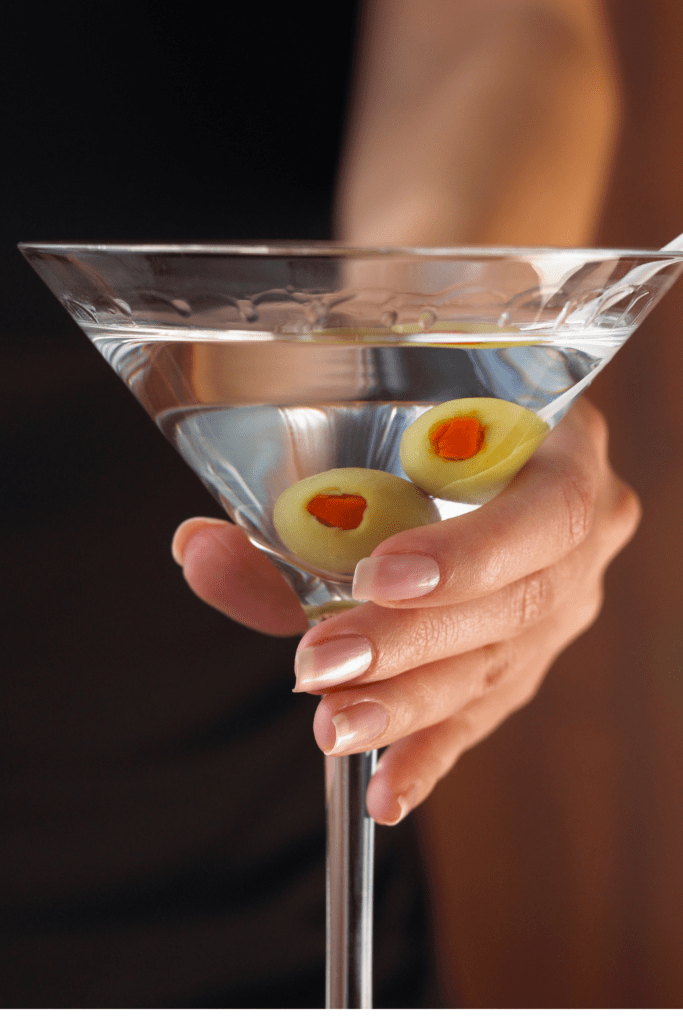 What You Need:
Gin or Vodka (gin is the classic choice)
Dry Vermouth
Olive Brine
Olives (stuffed) for garnish
Shaker cup
Ice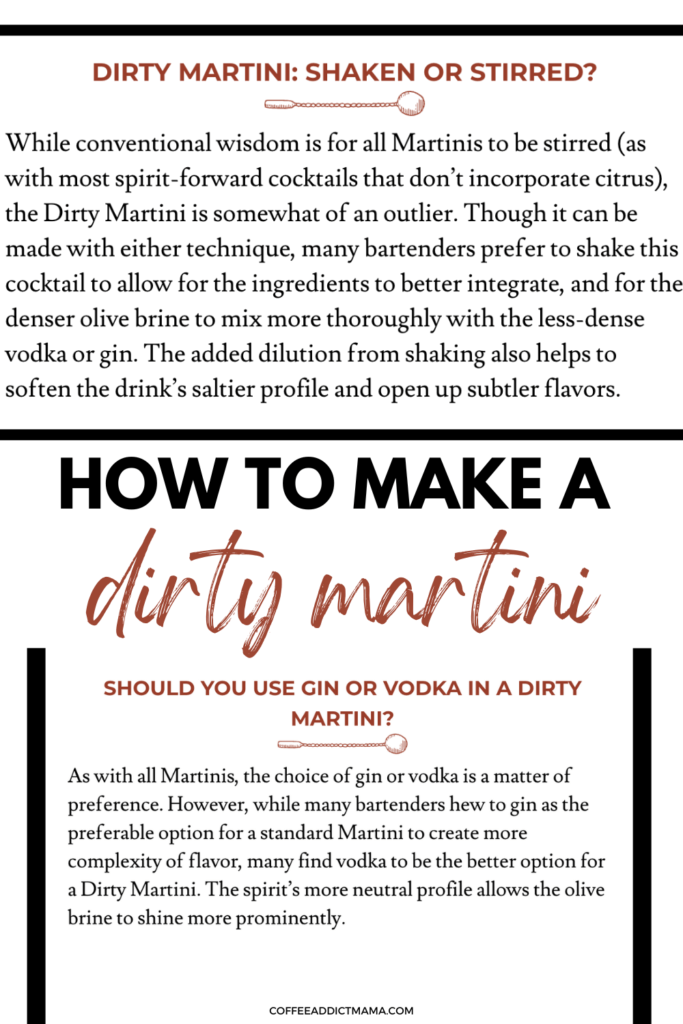 How To Make Dirty Martini
Links to these same brands in the video are listed above under what you need!
60 ml frozen gin
10 ml vermouth
15 ml olive brine or to liking
Pour ice into shaker cup if using one (I think it's much more fun to shake) but you can simply add ingredients to the glass and stir with a long spoon as well.
Pour into glass either holding back ice with spoon or a strainer.
Add 3 stuffed olives to a long toothpick and garnish. I did not know about the odd number thing. LOL. You learn something new from a bartender everyday.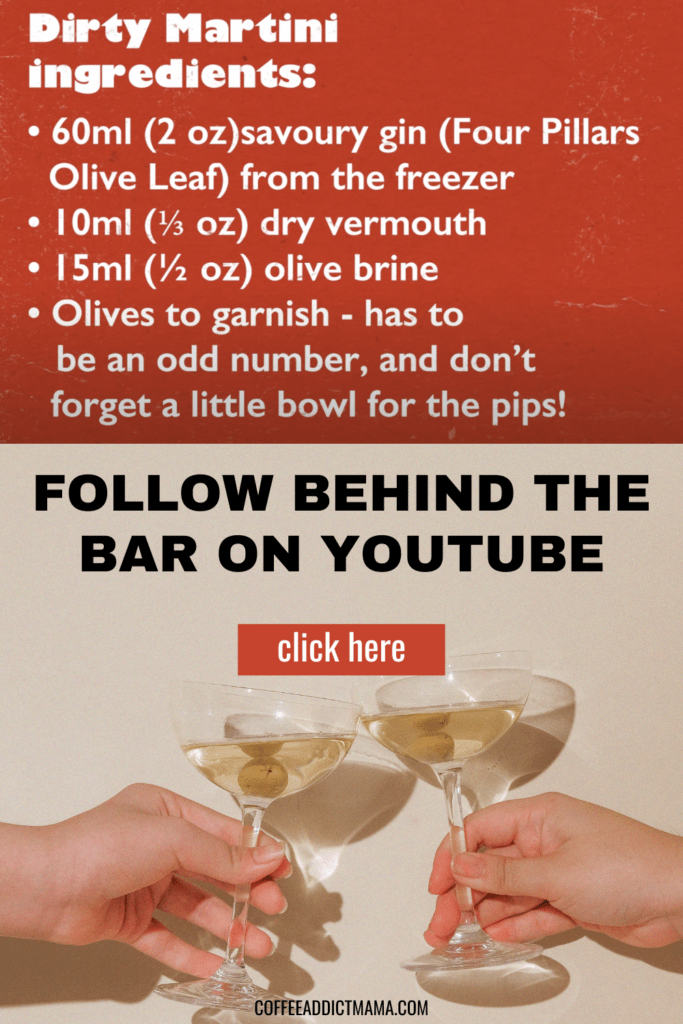 So what's the difference between a martini and a dirty one? Simply the olives! Get the calorie content here.
Ketel One is one of my go to brands and their recipe is rather simple if you choose the vodka version:
1.5 oz Ketel one Vodka
1.0 oz Olive Brine
Garnish with a green olive
15.8 GRAMS OF ALCOHOL PER SERVE
---
Sugar and Charm recommends purchasing your own jars of olive brine if making a ton of dirty martini's. This way you don't have to use up all the brine in the olives jar.
Follow The Botanist on IG for their awesome videos on how to make the best cocktails.
Where did the dirty martini come from?
Some sources suggest that it was first made by a bartender who added olive juice to a traditional martini at a New York City bar. Others claim that it was created by a bartender in San Francisco who was looking for a way to make a martini more appealing to customers who preferred savory flavors.
Maxine from Cilantro Parsley says that no matter how much alcohol you add you'll still love the drink itself.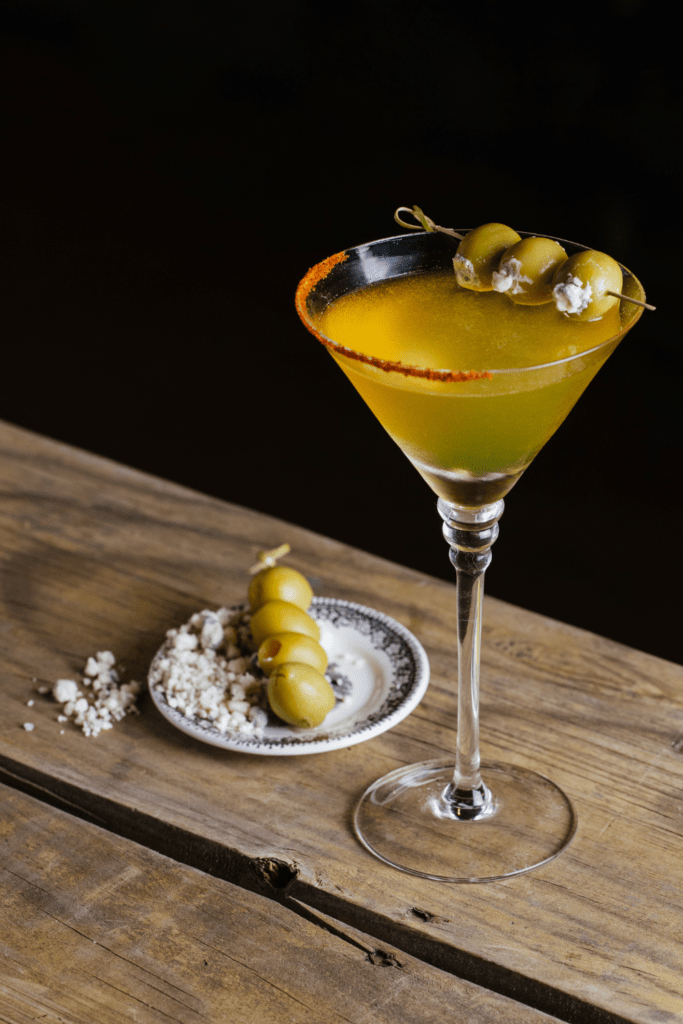 Try My Famous Lemon Drop Recipe if you're not an Olive Gal…it's sinfully delish, lightweight and the perfect end to your fabulous summer evening.
What's your go to mock or cocktail?
Until next time, more coffee please! Don't forget to use our hashtag when posting. XO-V