Making pour over coffee is one of my favorite ways to create a delicious cup of joe. It's no secret that our glass percolator is way better than a regular coffee pot, but I've always had an obsession with learning how to make coffee several different ways. The pour over method is fun and tasty.
You'll need:
Coffee Grinder ( I prefer to grind the coffee beans for better flavor )
Coffee Beans
Filtered Water + Coffee Filters ( if your maker doesn't have a built in one )
Kettle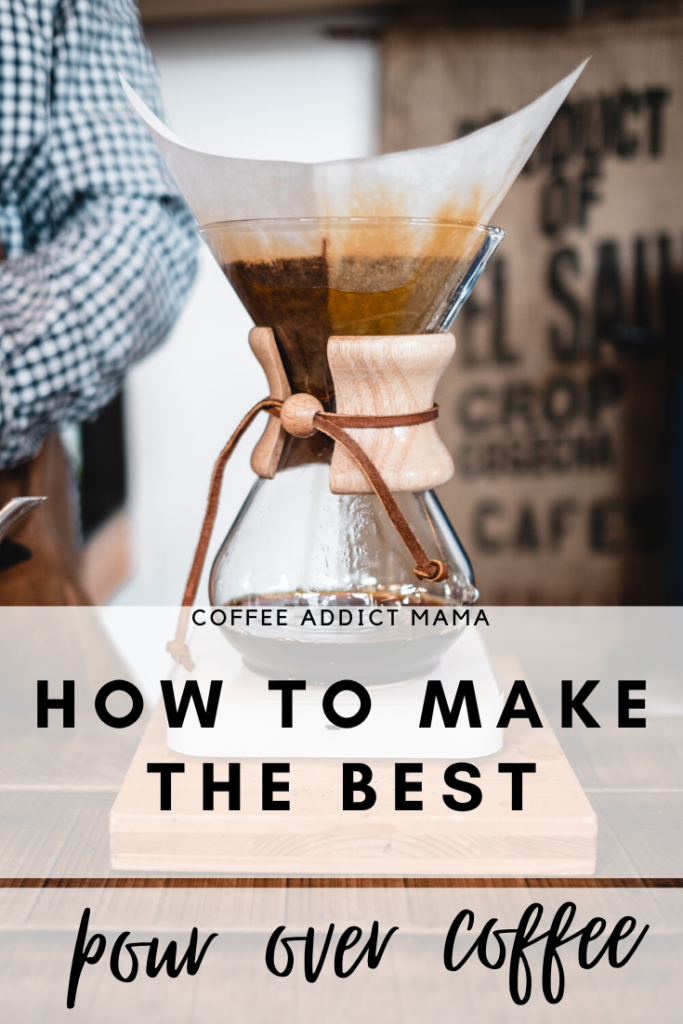 Coffee making is all about the quality + what you use. It's really a beautiful art if you learn to master it. I have been a long time lover of 'old fashioned' pots. When I find them in thrift stores, I get really happy! Today, you can find almost any style of modern day coffee maker you can think of. I still don't own a French Press, LOL. Now you know what to get me for X-Mas.
Start your pour over coffee by grinding some fresh, high quality beans. I use an electric grinder. Grind until the beans are fine.
Using filtered water, boil in a kettle ( I don't use a thermometer for anything, sorry not sorry ). I'm an eyeball gal all the way so, just pretend you know what you're doing and so will I.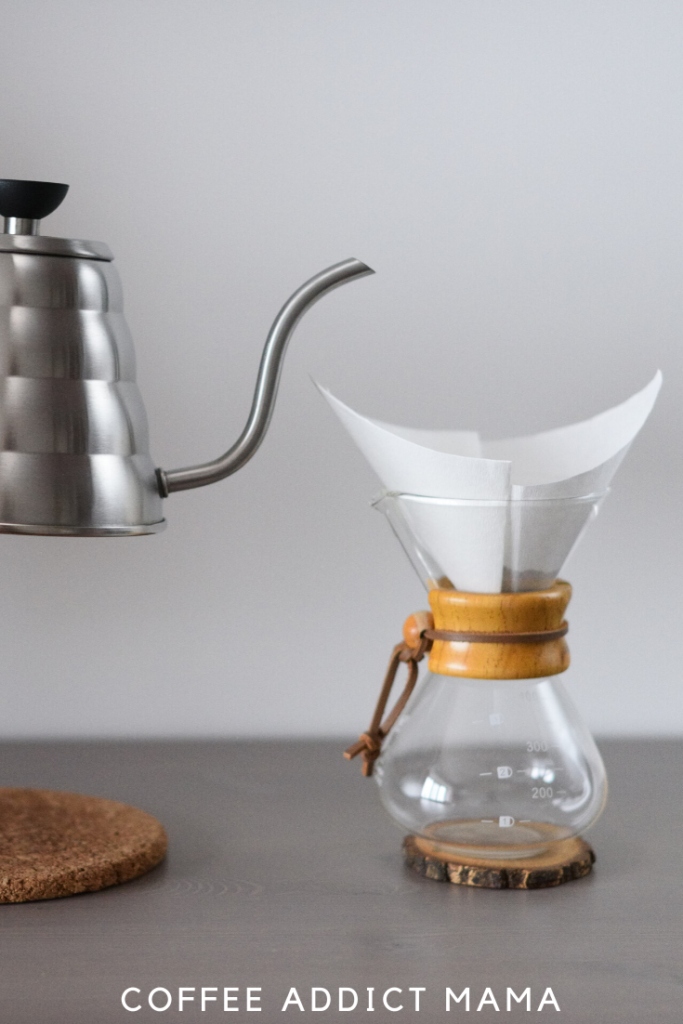 Some pour over coffee makers have a reusable filter system but most require you to purchase the disposable filters. If you have disposable, just pour some of the boiled water around the filter to prep the maker as in the video below. Place the grounded coffee beans into the base. Use about 1 tablespoon per cup of coffee. If you're looking to make a full pot (typically 500 ml depending on your cup size maker) measure it out just like you would a regular coffee pot, 1 teaspoon per cups of water. But you'll learn quickly how you like your pour over coffee and make adjustments along the way.
Don't pour the water in fast. Take it slowly in a circular motion and as mentioned in the video, simply do your first pour just covering the coffee and wait about a minute. Continue pouring over until finished.
Super simple and fun. Such a gorgeous piece of equipment in your kitchen. If you don't have one by now, add to your list! Be sure to follow Downshiftology on YouTube. Until next time, more coffee please!