Hey Boss Mama, let's uncover some secrets on how to choose the right brand for you! I've been sharing organic growing hacks for all the moms out there that want to build a brand but have no idea where to start. Brand building is something that every small business owner needs in order to flourish. It may seem like a no brainer for some. But, to our surprise it's often a confused topic for a lot of you out there. When you first uncover the thought of branding you'll want to choose the right brand for you because it's a competitive market, you've got to know your stuff and you obviously want to be successful.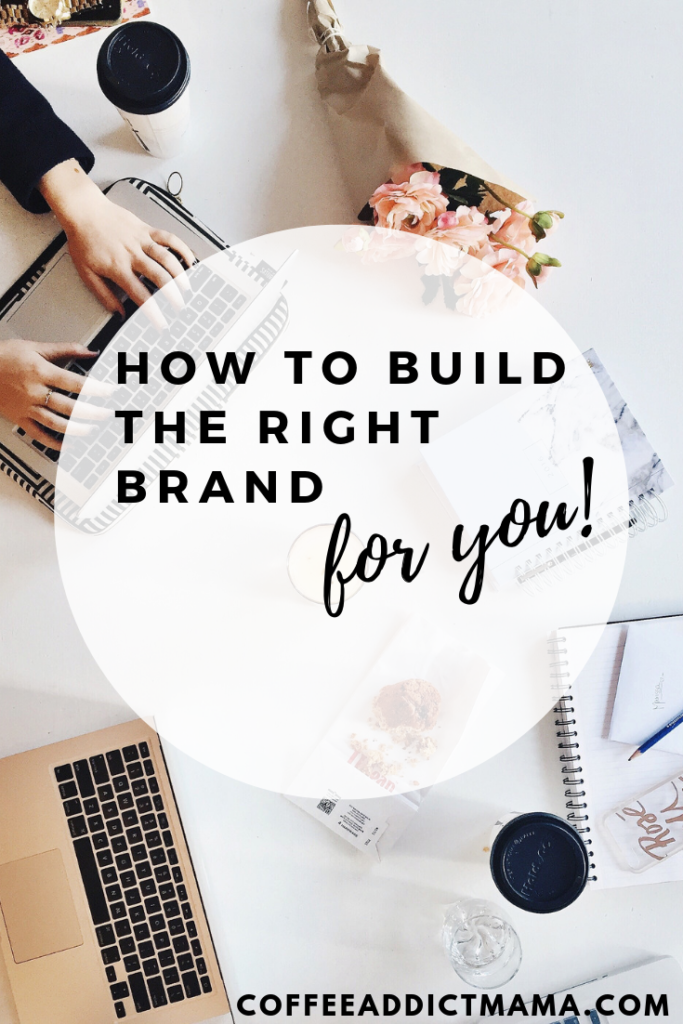 Back when I started blogging, I knew that I absolutely had a passion for it. I knew how to build communities but I had no clue that I could build a brand for myself. I went on to open a small business and do side hustles, like selling on Etsy, painting furniture for clients and doing a lot of FB marketing. It wasn't until I started a cleaning business that I got back into real blogging. I knew that I had to have a website and create content for me to build this new business, but in all reality, that wasn't where my heart was. I loved blogging. It's something that relieves my stress and it excites me to share articles with daily readership.
I've had the name Coffee Addict Mama on Insta for years but I never launched the website until years later. The name had to sink in long enough for me to want to turn it into a brand.
HOW TO CHOOSE THE RIGHT BRAND FOR YOU
If this doesn't sound confusing, great! But for those that struggle with, "I have so many ideas, I just don't know where to start!" This should help:
WALK AWAY– take a step away from everything when you have so many ideas in your head. You'll need to relax and breathe in the nature's air before you can move ahead. A nice long walk will really help clear your mind and re-focus.
WEIGH OUT THE PROS + CONS – making a list of what you like to do versus what you're actually good at. Write down the pros and cons of everything you could possibly build a business with and then look at your results.
DO SOME RESEARCH – not everything we want to build is going to actually flourish. It's not easy, there's a competition out there that's driving you crazy, the marketing, the editing, the social media and website building is overwhelming! Can you take on what it is that you're looking to grow? Google the field and do some reading on it. When I started my cleaning business, I had searched for everything, read blogs and tapped into the details to know what I was talking about. I wanted to be professional and learn as much as possible.
SOUL SEARCHING – I often find myself envisioning the future and what I'm going to be doing ten years from now. I wish I would have never given up on what I loved; blogging. It was a huge mistake and I've learned to get back into it. Because it's in me. No matter what it is that you love doing (we can have multiple options), just never give up on what keeps drawing you back to that one thing that makes you happy.
GET INSPIRED – I'm not saying do what everyone else is doing. And believe me, I get ideas from a lot of different people. It's those people that help us realize what it is that we want out of our own business. Yes, get inspired. But don't just do something because you see someone else is successful at it. Doesn't mean it's right for you! If it is, you will know it!
TAKE A BREAK FROM SOCIAL MEDIA – in relation to walking away, put the phone down and go do something to clear your mind. We need breaks from the media. The natural instincts click in when we least expect it.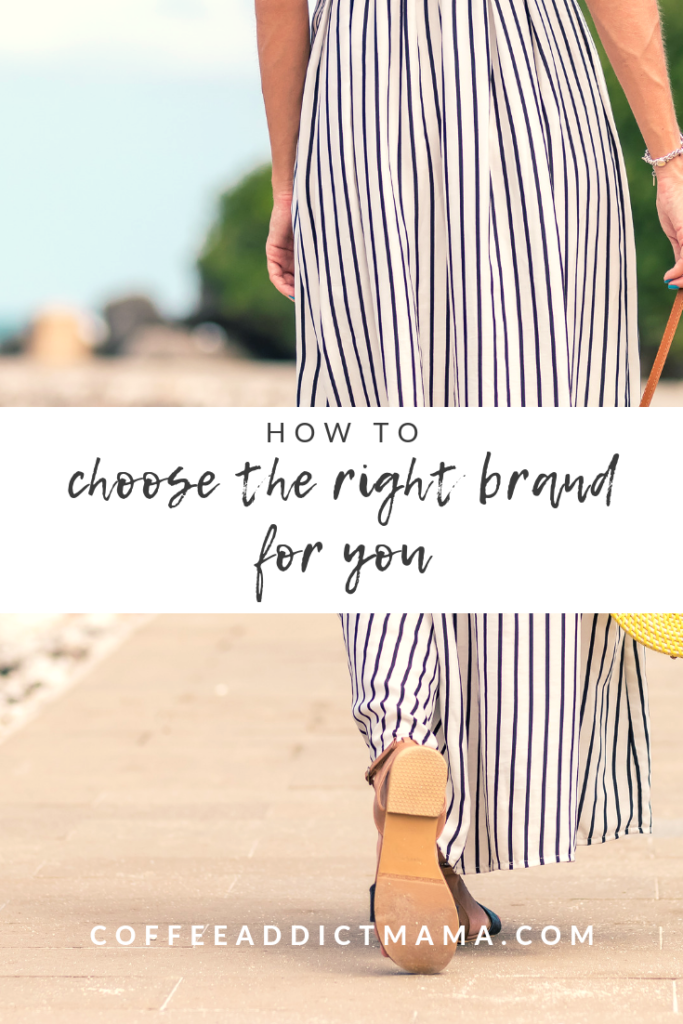 Building a brand for your new business is going to take time. It doesn't happen overnight. Work towards educating yourself and start building from the ground up. Choosing what's right for you is what is most important. I would honestly love to be a coffee shop owner but that's not right for me, right now. Maybe one day it will happen but I feel like I need to learn so much before ever attempting to open a brick and mortar. However, I have the name. Coffee Addict Mama would be an incredible little coffee place. And, I know exactly how I want it to look. Until that day, I will continue to build this brand online. May it change over the years, absolutely. It's supposed to. As we grow, our brand grows.
Choose A Brand And Make It Grow
Gather all the information you need before spending a dime on growing a brand that will never be successful
Once you have the right brand for you, immediately start publishing it
Make daily efforts to connect, learn and grow
Be creative, passionate and hustle like a boss
Don't give up. Take breaks absolutely. But don't you dare give it up mama
You're going to fall…Get back up
Re-branding is totally a thing
But wait, I'm still confused and have no idea how to create the right brand for me?
Ask yourself these questions-
Did I come up with a name that I absolutely love?
Do I have a business plan?
Who's my target audience?
Is the competition fierce?
Can I make it grow?
How much do I need to invest in this brand?
Do I have enough money to start, make it grow?
Is this brand something I'm going to like doing in 10 years from now?
Is this something I'm extremely passionate about?
Will I be able to grow organically?
Does my business really need branding?
Why am I choosing a brand in the first place?
Here's how to choose the right brand for you. Take a month, several months or even a year to think about all the things you want to do with your business plan. Don't just jump into something because you see others making money that way. Choose a brand that you will genuinely be interested in because that's how you will be successful. Do a test site and publish posts on it privately to see if you can even write topics about your upcoming brand. Yes, you will need to blog in order for your brand to grow. Writing articles about your business is one the very few things every person building a brand needs. Whether you choose to network organically or pay an expert to handle your accounts, you'll still need some knowledge about marketing, networking, blogging, and branding.
All You Need To Know About Building A Brand That's Right For You
Passion. Be so passionate about your business that it becomes your brand. You are your brand. Your blog is your brand. Your presence on social media is your brand.
Knowing how to choose the right brand for you could mean everything for your business!
You know who you are mama! You're a brand that hasn't been discovered yet. A brand doesn't have to be a product, a service or any specific thing. It can be anything you want it to be. You're in control of achieving it. Go get it and conquer. Turn your brand into something everyone is attracted to.