Let's have lunch at The Floridian Club. If you've never been to The Floridian Club, it's a private membership with access to the beach, a gorgeous pool, sand area and a covered bar with beautiful dining space. It's a lovely experience if you're craving that Florida lifestyle (more posts coming soon). Boats, surfing and parasailing can all be viewed from the upper deck. Offering umbrella's and chairs for their guests to lounge down at the beach with a waiter grabbing your cocktails and water. Not to mention the nature porn is incredible. Palm trees, sunsets, wide open ocean views to name a few.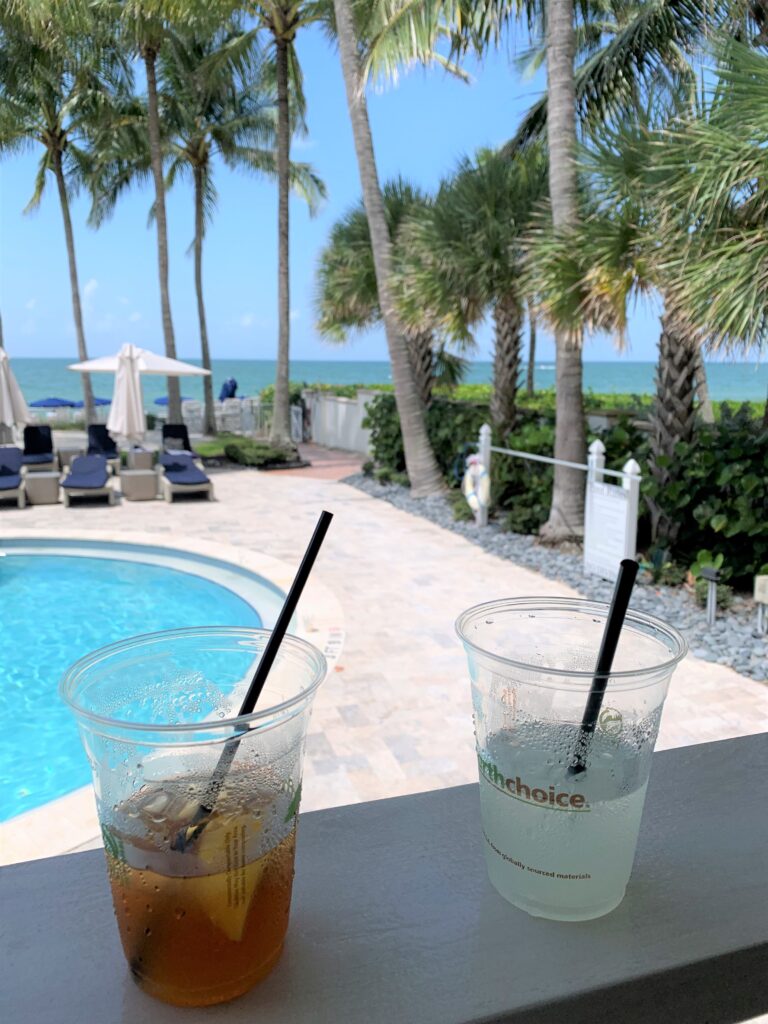 The Floridian Club In Naples, Florida
On many occasions the club will have live music, menu specials, private parties. This is perfect for those looking to book a family gathering with fun beach photos, splashing in the pool and eating good southern food. It's not inexpensive but it's definitely worth the relaxation and gorgeous ambiance.
Doug's parents live in The Dunes and always treat us to lunch at the club. There's pros and cons to everything so I will include some of them here in this post just in case you are traveling or looking to buy a beach home in Naples.
Lunch has always been just okay in my opinion. The food is good depending on who's cooking it. Same with every restaurant. I've had some good food there, the crispy chicken sandwich is delicious and the quesadillas are yummy. Sides are not that great. I've received the cole slaw several times and it tastes bad to me. Maybe it's the heat here in Florida and they don't keep it cold enough. I don't know but I'm not eating it. Tasted sour. Spoiled.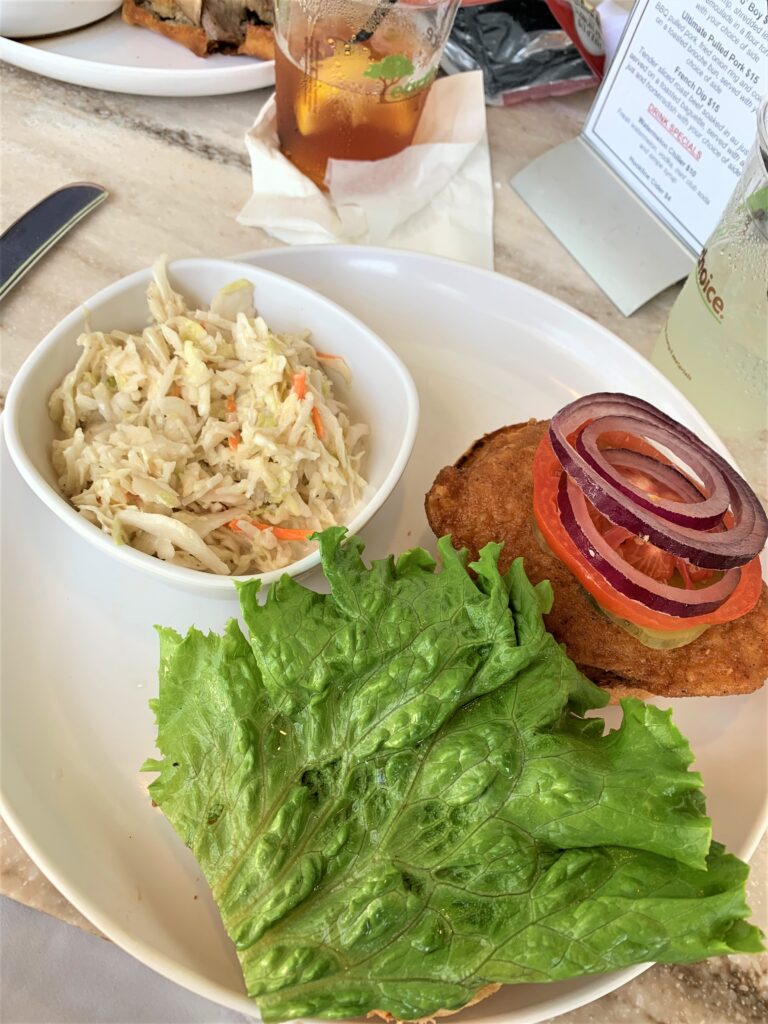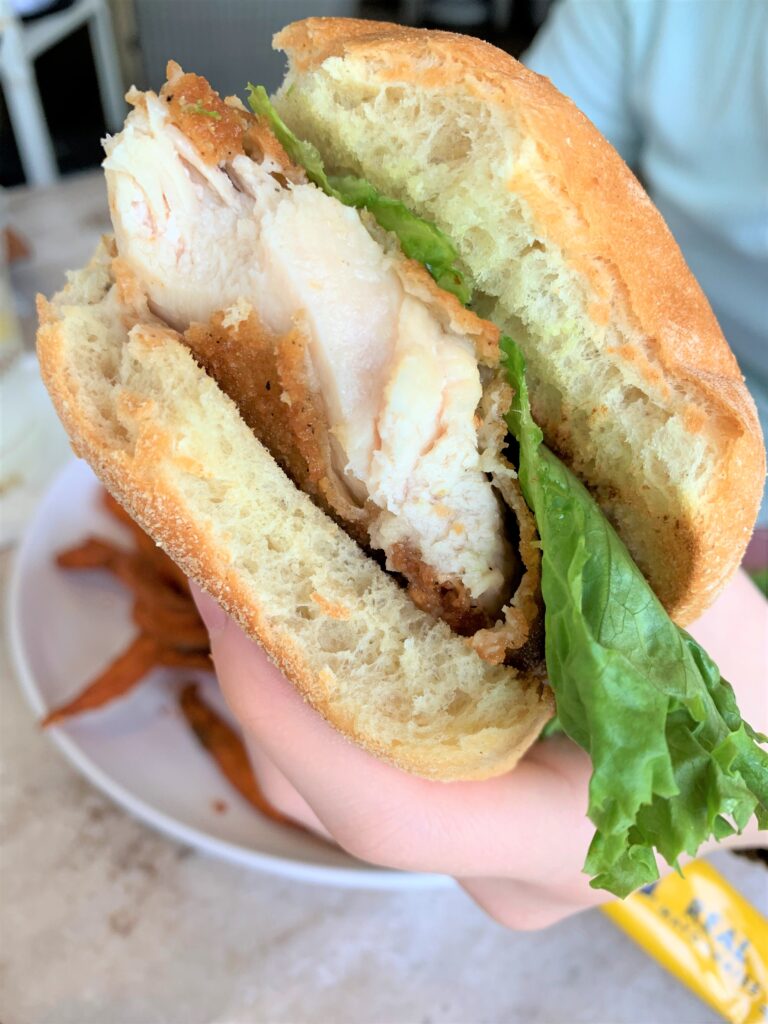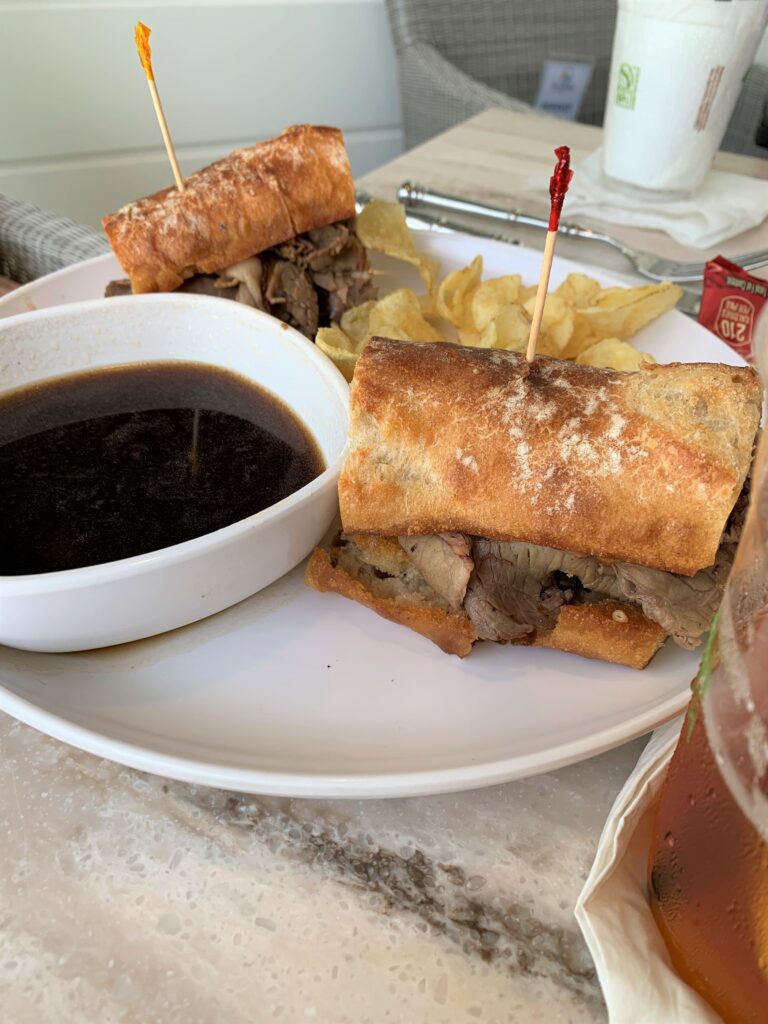 Hannah and I got the chicken sandwich, Doug and his mom got the French Dip sandwich. Drinks are good but they get watered down fast because it's so hot outside and we're always asking for ice. By the end of our meal the tables are flooded with water. I would assume they'd do something to try to fix that but no. Maybe I'll come up with a solution and pitch it to them. Cocktails are delicious and they do their best to fancy them with garnish. Several people mentioned they should do a better cup when serving but I assume this is the cheapest in terms of plasticware due to the pool. They don't want anything breaking but there are other plastic options.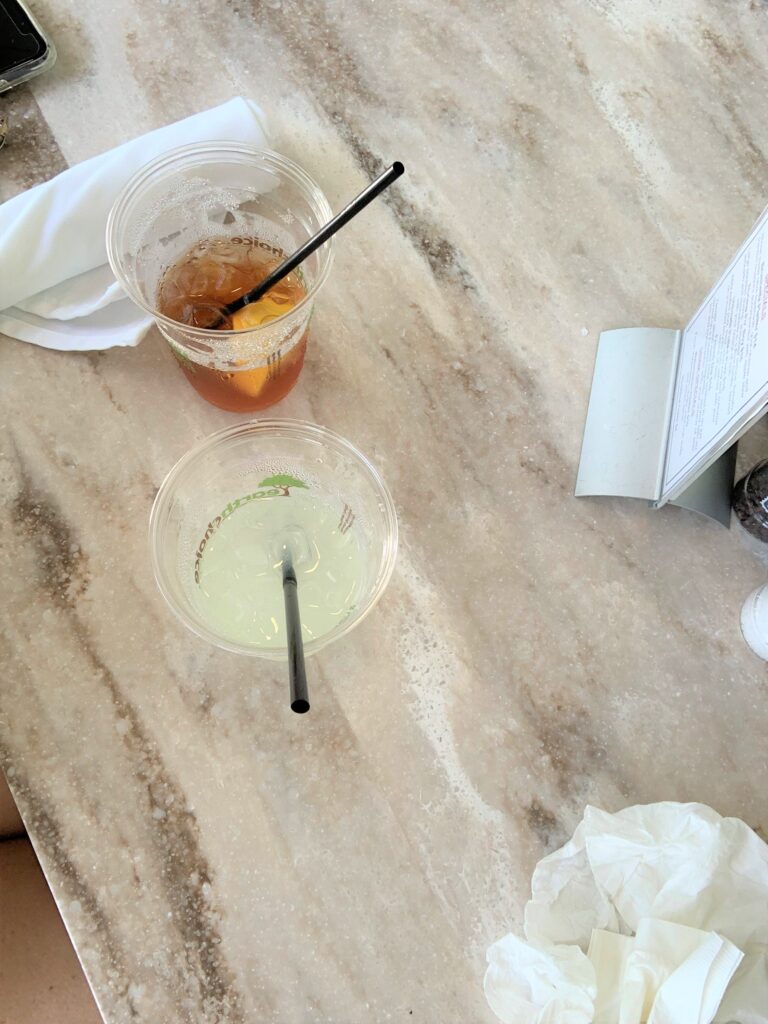 Overall the atmosphere is truly wonderful here. There's never been a time when I didn't enjoy it. We don't always get in the pool or camp out on the beach but we do like to get a dip in from time to time and go down to the beach to capture some photos.
Private Beach Access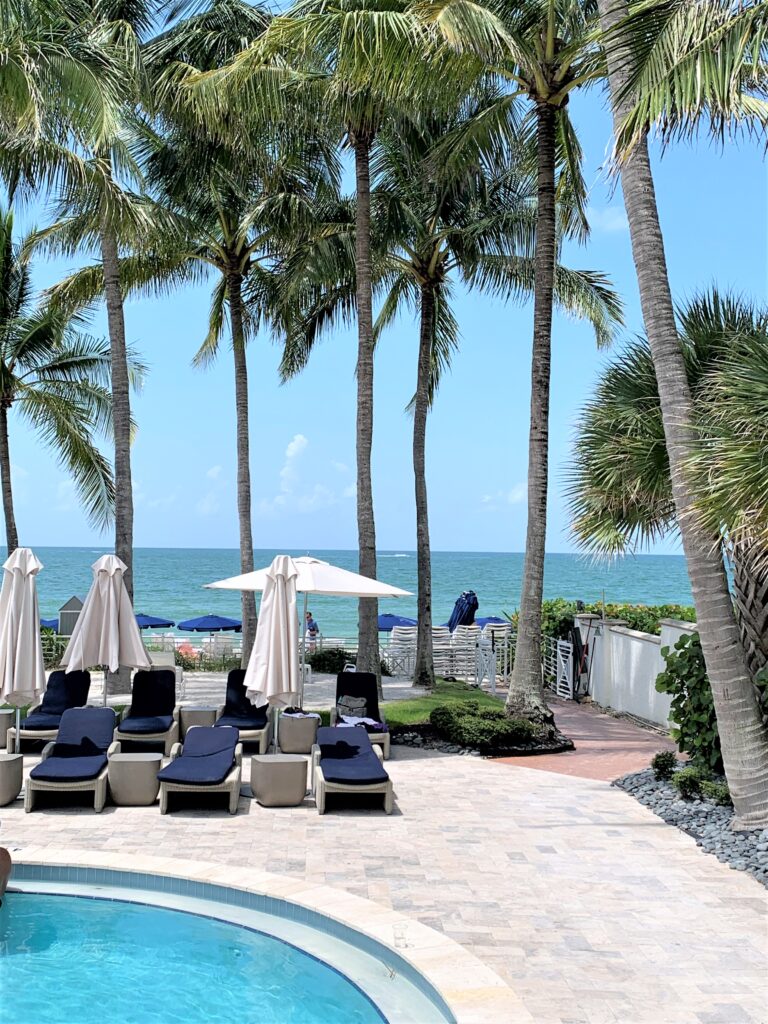 Doesn't matter what time of year it is, the views are spectacular. In the rain, dark and cloudy, sun shining, blue sky…that's Florida.
The Floridian Club is nestled on the west coast of South Florida. The gulf is the reason so many people choose to retire here in Naples. It's one of the most gorgeous places to settle down in. While the traffic can seem crazy during season (October to March), the lifestyle trumps all the cons. There's limited parking at the front entrance of the club but you can valet next door at the Turtle Club. I don't know if it's allowed but many people do it. There is no street parking down on Vanderbilt. You have to park in a garage or walk from parking to get to the beach if you're going to the public access.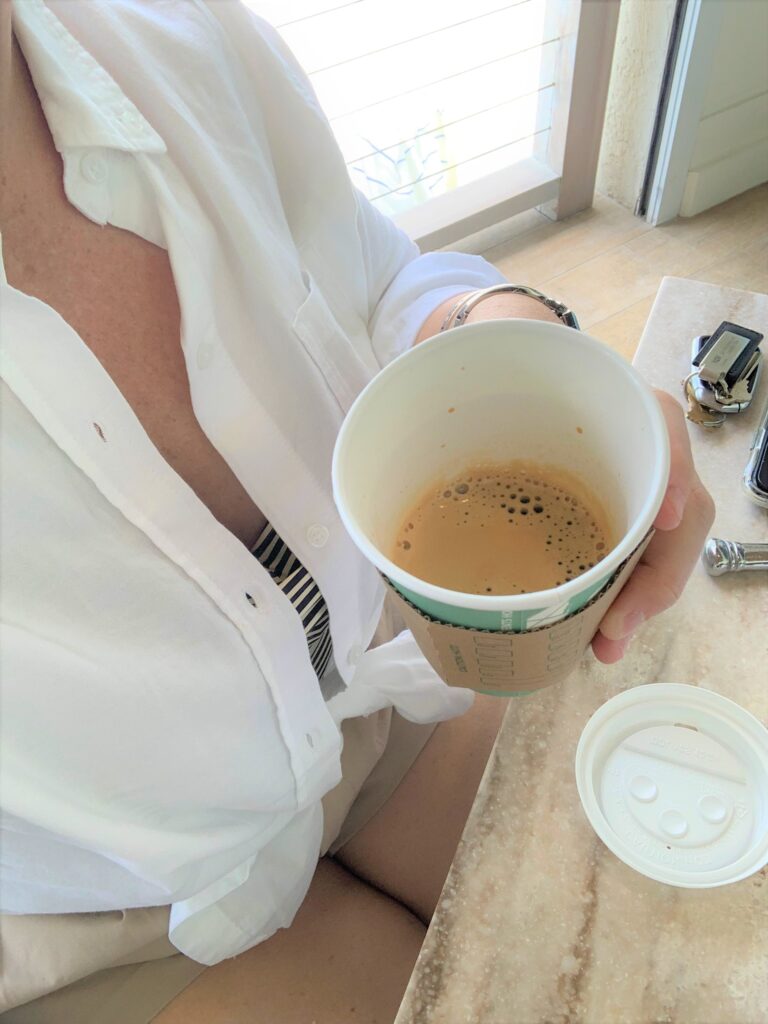 What's a lunch date without coffee? Their double espresso is the perfect pick me up after you've eaten. You cannot possibly go to breakfast, lunch or dinner without a cup of coffee. I chose the espresso because their coffee hasn't been brewing right. I told the waiter at the Dune's club that I should bring in my Coffee Addict Mama table to set up! LOL. Am I right. Must have delicious coffee wherever you go.
Stay tuned for more travel articles. I'd love to hear your go to drink when you're at a restaurant. Give us a like on FB and use our hashtag on IG. Don't forget to watch our stories and invite your friends to like us!
For my outfit, I like to dress casual but nice and wear a bathing suit underneath in case we jump in the water! Florida living is so breezy!