In all of my years blogging, this here will be the 4 classiest ways to make money from your new blog. If you wouldn't mind being nosy for a second, you'll notice that a lot of my posts and pages now have disclaimers talking about affiliate marketing. In all honesty, I wanted to steer from this but had to dive in and learn in order to preach my experiences….whether good or bad! I wanted to know the truth about it, how to teach you how to do it if you were interested and figure out if it was really worth my time and efforts.
PLEASE TAKE NOTE THAT I AM NOT LISTING AFFILIATE MARKETING AS A CLASSY WAY TO MAKE MONEY FROM YOUR NEW BLOGS ( I'll explain in a later post how I truly feel about it )
4 CLASSY WAYS TO MAKE MONEY FROM YOUR NEW BLOG
Just starting a blog can be extremely overwhelming but it really doesn't have to be. Many people think you can start a blog and instantly bring in the money. It doesn't work like that. Sure, it possibly can. But it's a lot of work! Hard work. I'm still trying to understand the affiliate marketing and there will be tons of new topics on that alone…..coming soon! The cool thing about being a blogger is that it's a never ending learning experience. You learn something new every single day. No lie. There's also a lot of ways to do one thing. One blogger may bring in money a completely different way than the next. It's not all the same, even if they are doing affiliate marketing alone. Most bloggers make money several different ways.
Here's 4 Classy Ways To Make Money Blogging
1.) Sponsor Ads- this is my number one because it is the classy way to make money from your new blogs. Small bloggers make money this way because it's affordable for other bloggers and shops, it's networking and enabling you to grow. So how does one new blogger start making money this way? Simply by collaborating with other blogs in your niche. Communicate, trade ad space for a couple months, give discounts and build your sponsorship. These friends trust you! They will see that their traffic is starting to come from your site and do further business with you down the road. It's also much cleaner than big box ads.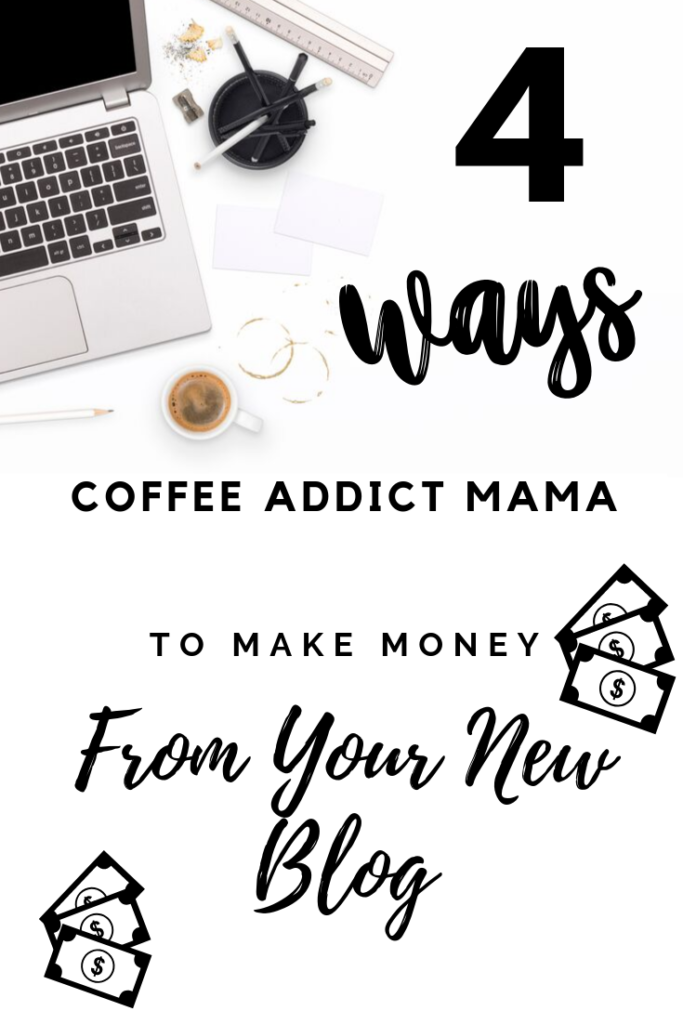 2.) E-Books + E-Courses coming in at number two! These two are a great way to drive traffic and earn money from your new blog. If you are seriously interested in making money, do as much research as you possibly can on how to write an e-book, how to conduct online classes and e-courses. There's tons and tons of topics you can teach to your new readers. Make it a goal and you can steal this way of making money fast! I teamed up with a fellow blogger back in the day to write e-books on several different topics. I never really took it anywhere and I'm really kicking myself in the ass now. I invite all questions if you want to learn more.
3.) Products and/or Services- If you're a crafty person and want to make some money selling your homemade products or even offer services to your readers, this is a fabulous and classy way to earn money as a side hustle or even a full time job. Do know that you should be able to deliver whatever product or service you are selling, so make sure the checkout is legit, secure and that your new clients trust you. Set it up as professionally as possible and the money will start rolling in.
4.) Sponsored Posts- this here is such a classy way to make money because you get to write about something new! If you struggle with ways to come up with content, this is also an excellent way to grow your freelance writing career. I am currently mastering the >1000 word count in my posts because it's supposed to be way better for SEO purposes and it really does drive more readership in. I've had to do some researching for my own business and these methods work. So to start making money on your blogs using sponsored posts, read this article. It basically outlines how to get started with sponsored posts. But the cash won't come falling into your laps. You'll need to advertise that this is something you offer.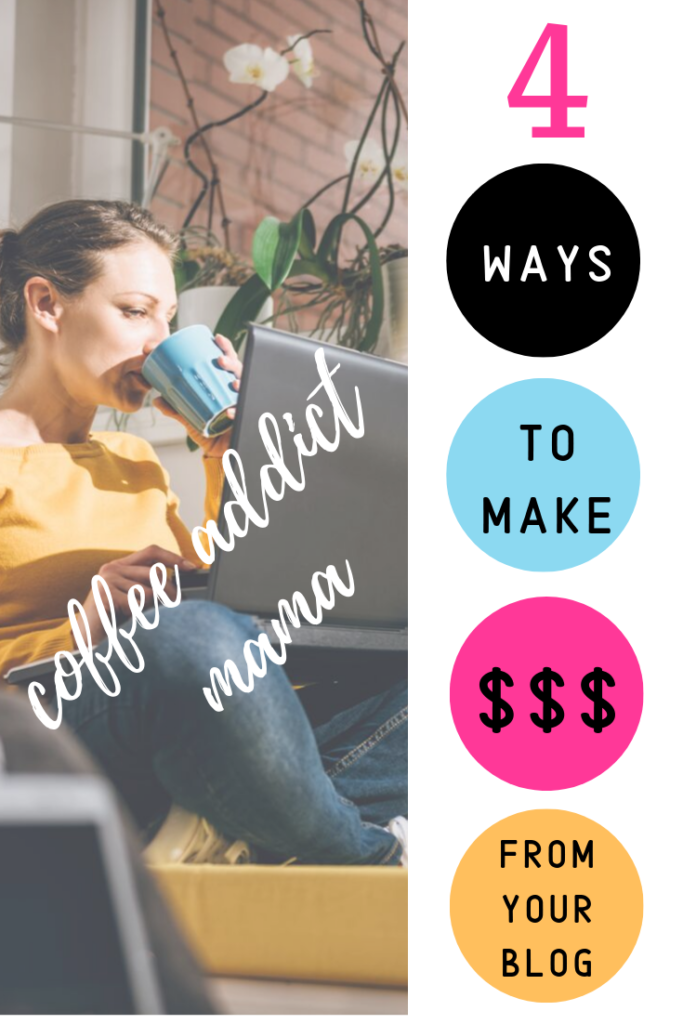 These are the classy ways to earn money from a new blog. I'm not knocking affiliate marketing and ads galore all over your websites, it's just not for me! I personally don't mind them if they aren't OVERKILL! It's unattractive. That goes with saying it slows the site down and doesn't give me a feeling of trust when I visit. It makes me feel like all you care about is making money! Which is why so many people own a website to begin with. But do it classy, my sassy friends!!! Drink another cup and create! Being creative when you're trying to make money is key.
I'd also like to throw out there in all honesty……I did not start affiliate marketing ( I signed up with Amazon and Wayfair, which is not active because I have no idea how to utilize it…..) to make money! I had to sign up to learn more because I intend to write about it! I cannot write about stuff unless I have learned about it, so keep in mind that when you are looking to make money blogging…….the best way is what you're comfortable with! Until next time, more coffee please!
Please share how you'd like to start a money making blog, what you do now if anything!! We'd love to hear.