This 30 day free self care challenge is not only fun but important for your overall well being. I've included some really neat ideas that I think you'll absolutely love and find helpful in pampering you back to wealth!
Free Self Care Challenge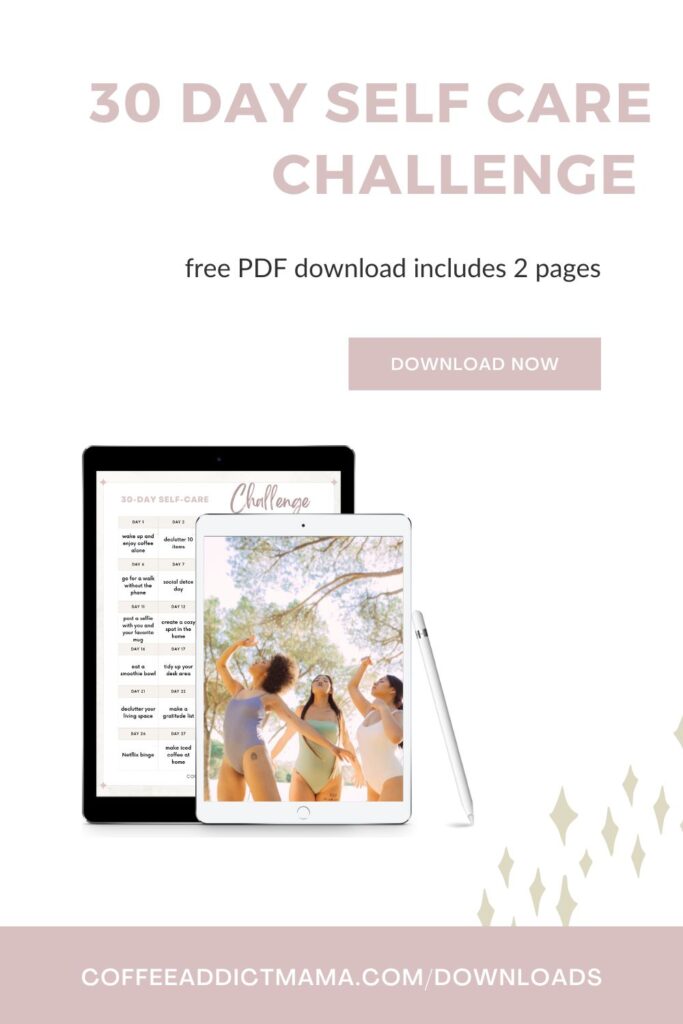 Downloads
If you're loving our free downloads please share them with your beautiful friends! Tag us on FB and IG so we can see that self pic from DAY 11 🙂
Self care is the best care mama's! I wish I had some guidance years ago when I was super busy taking care of everyone else (and forgot about myself). Please print this and hang somewhere you can see it everyday!
Enjoy mama's!!
Page 1 – 30 days of self pampering and all about taking care of you. Even if you think one is silly still do it. These are proven ways to support your mental health, mind, body and spirit. Remember to take time for YOU.
Page 2 – My Journal. A simple 3 things to write down to help you accomplish your goals and get back to nurturing yourselves.