Buy Us A Coffee Program : We couldn't think of a better way to THANK you for being a part of our community and we appreciate all the love and support over the years. When you buy us a coffee that just allows us to keep all the free blogging and house cleaning tips/posts coming! Not to mention keeping this site alive and constantly evolving.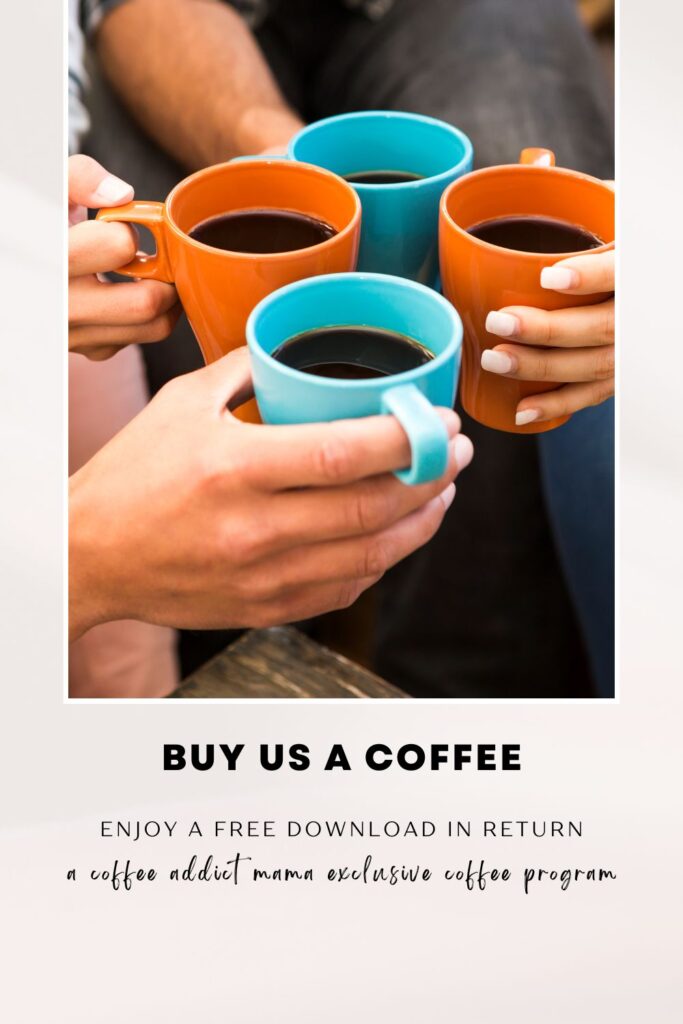 Buy Us A Coffee
You can select from 3 different options. Option 1 is a small black coffee for $5. Option 2 is a Medium Iced Coffee for $7 and the 3rd option is a Large for $10. This is a fun and cute way to donate to Coffee Addict Mama. All the funds will go towards website fees, promos, advertising you in our boss blogger bootcamp for free.
Now if you'd like to donate more than $10 just come back and pay again how many ever times you'd like! We won't argue one bit.
Free Download with Purchase
After you've made your donation you will receive a download of my 'It's Coffee Time' art print-
Share your printable on IG and hashtag #coffeeaddictmama
More downloads
Thank You Friends!
Want a different art design? Here's how we can connect:
Simply reach out via our contact page and let us know what design interest you have in mind. Each design cost $5. We'd love to brighten up your website pages, give you some fun art to display on the wall and work with you to make all your design dreams come true. Some things we're super good at:
Pinterest Pins
Etsy Shop and YouTube Banners
Blog Post Design
Stories
Let's connect! I've got you mama.