Hello my coffee addict mama's! Welcome. If you're new here, say Hi in the comments below and tell us a little about yourselves. I'm Victoria, I run the IG Coffee Addict Mama. For the past few weeks we have been showing some love to our everyday coffee lovers and just recently we talked about hosting interviews with moms and friends who drink this stuff daily! As most of you know, I am an avid coffeeholic. I spend every waking morning drinking my Folgers and most afternoons, I crave an iced coffee. I have a ton of work to do here on this website but to get started, let's meet some fabulous women in biz, stay at home moms, fashion guru's and daily coffee shop stoppers! If you have a unique small business, you're looking for inspiration, you want to share your journey, this place is for you!
Coffee Interviews
Coming soon will be one on one interviews with mostly women who love making friends via the web. I will post the questions here, you can grab them and send to our email, and we will feature these weekly. The more we get, the more we'll post and we'll be a community of moms supporting each other, drinking her coffee and just enjoying life.
Who we are looking for:
+ moms
+ coffee addicts
+ working women
+ lifestyle bloggers
+ dad's sporting that role
+ young ladies who inspire
+ coffee shop lovers
What we are looking for:
Basic Interviews- life related, how many cups you drink, your favorites, when did you become a mom and if you're not a mother, do you plan/want kids, what you do for a living, etc, etc…….
What is involved? – a featured post with you answering these questions, some photos you submit, links to all of your social media sites, blogs, and shops. Lifetime shout outs gaining you more friends and views, etc.
Who is this for? Anyone looking to get more exposure to their sites, wants to meet new faces, share their stories, and/or any reason to say, more coffee please!
Here's a basic interview for those that want something fun to do this weekend:
1.) What is your coffee day like? Tell us your go to coffee, how you like it brewed, what's in it and if you switch it up from time to time?! Also, what time do you rise!?
2.) How many children do you have? Are you a single mom, dating, married or just thinking about having kids. ( Feel free to include their ages ). Perhaps you don't have or want any kids at all………
3.) What is your favorite coffee house/shop?
4.) When were you introduced to coffee and what was your first impressions?
5.) Is coffee like a drug for you or are there days when you could go without?
6.) What kind of coffee maker do you own?
7.) Where are your favorite places to travel/visit? ( Feel free to share where you are from).
8.) Goal diggers- what is your profession, what do you do, or is it a secret?
9.) When at Starbucks I order_____________!
10.) If I'm not drinking coffee, I am drinking_______________!
11.) I'm the type of person that has to have _____ cups of coffee before I start my day.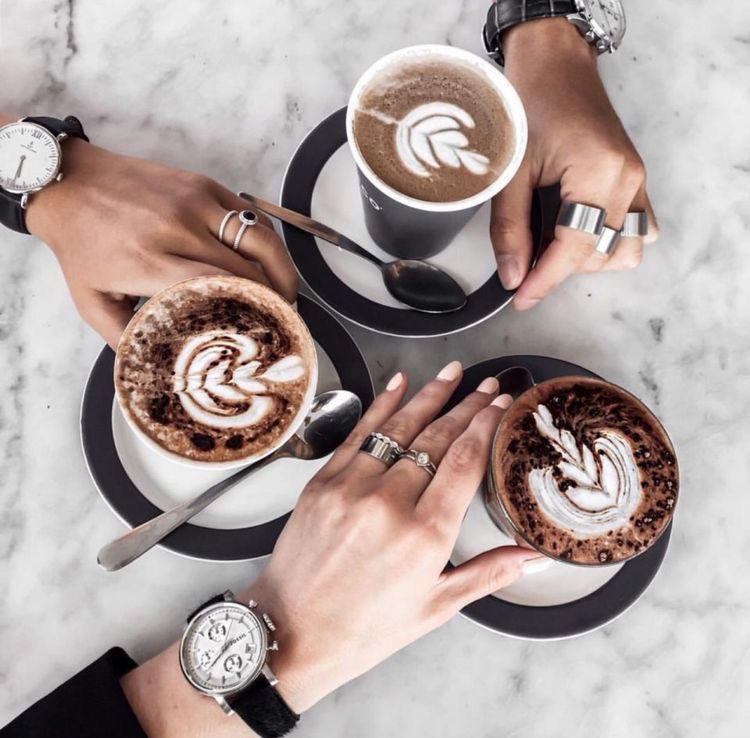 In at least one paragraph tell us things that we would like to know about you, coffee related or not! Include photos with your mini interview and be sure to link to your social media accounts, blogs/websites. This does not have to be the questions asked each and every time. They can be tweaked. They can also be your own made up questions. It's the idea of getting to know you better and featuring you in our posts.
If you would like to be included, just contact us, submit your answers and share a coffee with us all!