this post may contain affiliate links, meaning we earn a small commission if you click through and purchase anything we've shared. read our full disclaimer here
Nothing screams fall like PUMPKIN spice. But, what if you're like me and not much of a flavored coffee drinker. I love caramel and even still, you've gotta get the right person to make it or it's not all that saucy! So what's the low down when it comes to fall favorites. In my personal experience, less is more. When creating recipes at home I stick with the very basics. I'm also learning that store bought creamers are filled with nothing but oil….stop drinking that shit, girl!
Some of the most popular fall coffee drink flavors are mocha, pumpkin, and caramel. If you get in these moods this time of year, you won't want to miss this incredibly delicious list of 16 fall favorite drinks.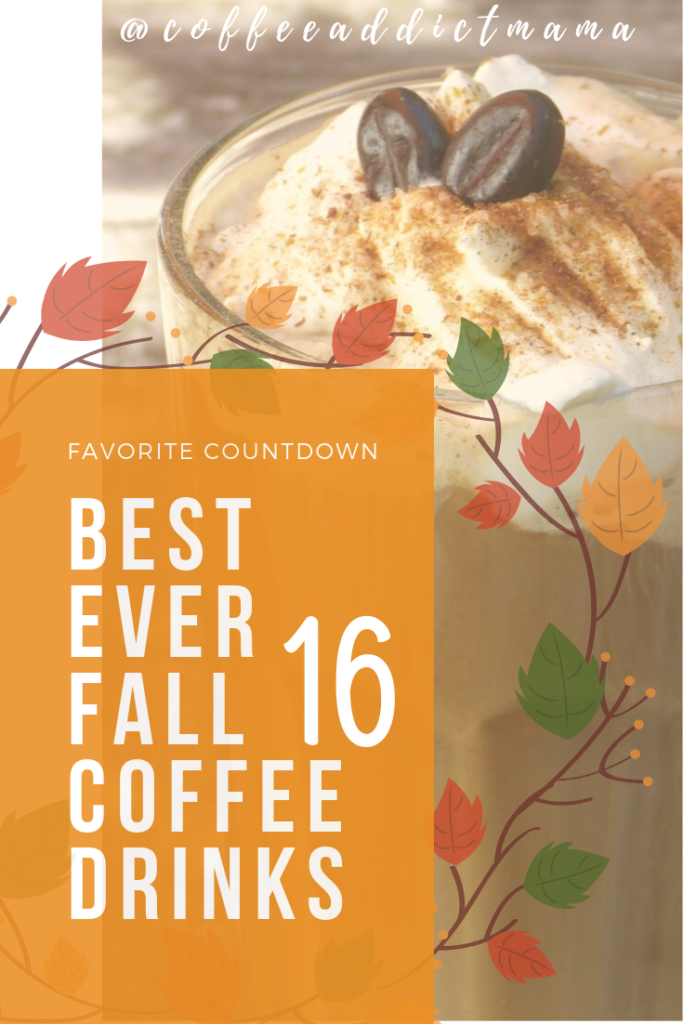 16 Fall Coffee Drink Favorites
The Famous Pumpkin Spice Latte – this is a decedent autumn flavored drink that is super delicious this time of year. I am not one to drink every single day but on those crisp evenings, these are nice.
Iced Caramel Macchiato – I mean, I love Stabucks but sometimes it just doesn't taste as good if I were to make it myself. You know you get those barista's that sometimes never nail it…..well here's the absolute perfect recipe to create your very own copycat iced caramel macchiato. Hold on my hot friends….the warm recipe is coming up soon. I actually really enjoy iced drinks this time of year as well. And I know many of you do also. It's sinfully tasteful for those cooler air temps but not quite freezing our buns off yet! The Nespresso has never let me down while making espresso style drinks. It's one of the best machines for making these cozy fall drinks. If you enjoy really delicious recipes, try this homemade caramel drizzle.
Pumpkin Spice Puppuccinos – If you take your furry friend through the Starbucks drive through often, you get the doggy biscuit loaded with whipped cream…….tasty, eh! Not healthy though. Our friend at Damn Delicious has literally whipped up a recipe that will have your puppy's rolling over more frequently. Yum!
The Mocha Coconut Frappuccino – Laura over at Phenomenal Phoods recreated this summer drink when they removed it from the Starbucks menu……but who's to say it has to be enjoyed only during the warmer months. I'm saying to all those chocolate + coconut fans, let's splurge. She also has some vegan tips.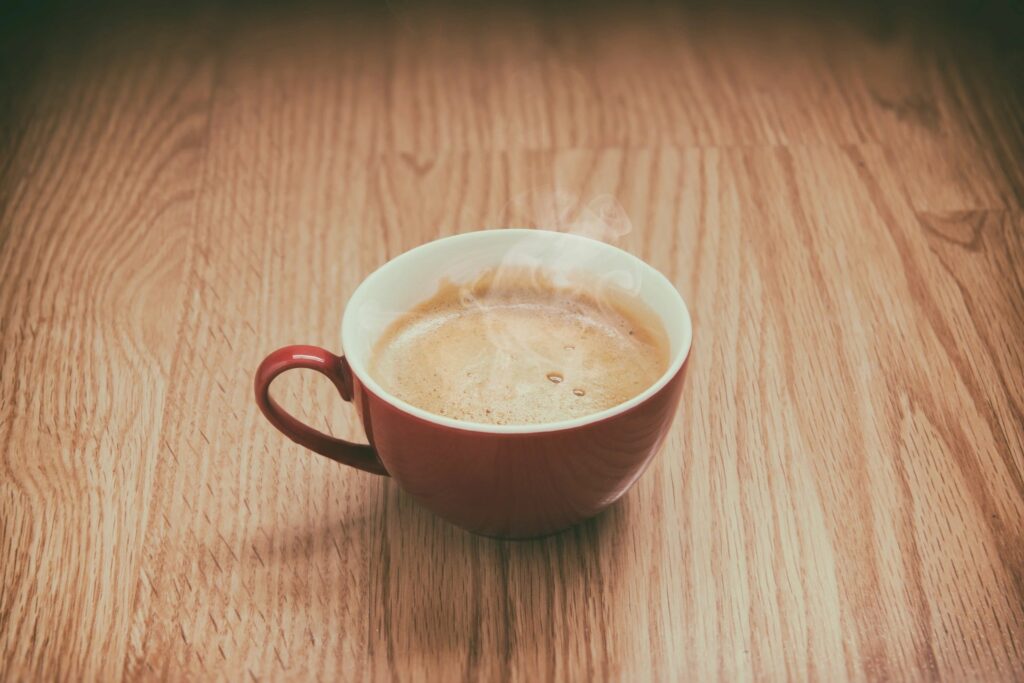 Toasted Marshmallow Homemade Creamer – If you read the beginning of this post you will understand that store bought creamers are not the way to go. I often wonder why they're able to sell these toxic things in our stores….no one looks at the fine ingredients. Here's a really flavorful homemade creamer if you're in the mood.
Eggnog Latte – Some of us wait until Christmas time to indulge in these tasteful flavors but not us honey…..we're whipping out the fall eggnog lattes that's even better than Starbucks.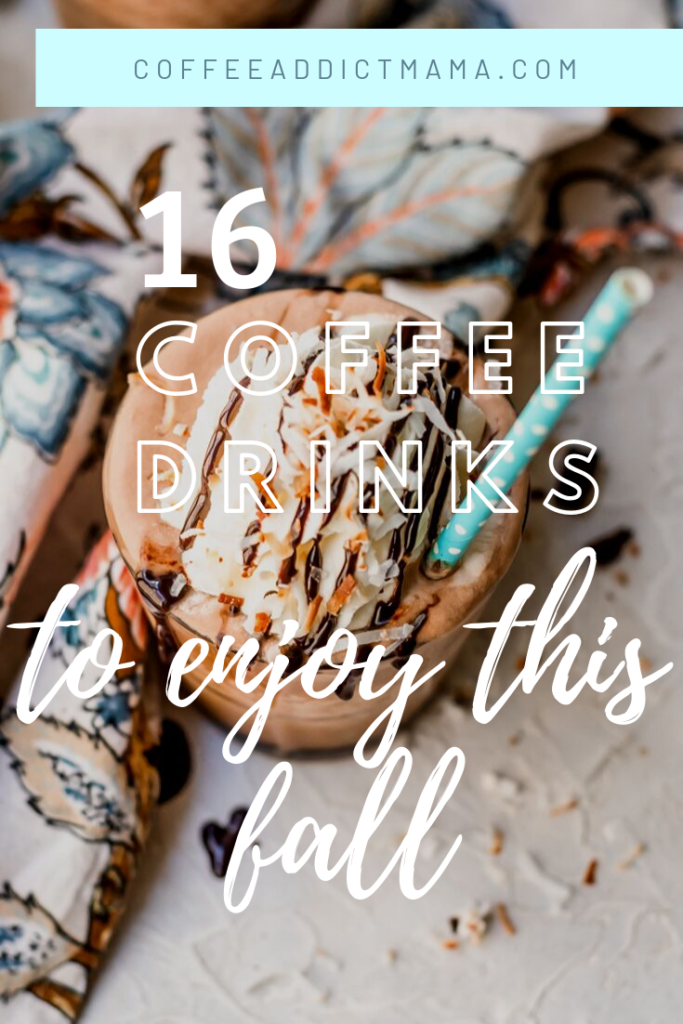 Maple Flavored Coffee Drinks – I know that many of my sisters are on a health kick and everyone doesn't want to lose that summer figure, so I've done my research and found a great article on how maple is perhaps better than pumpkin. I'm a sweet tooth kinda gal and anything with maple honey is perfectly alright by me. Do I believe it will end the pumpkin craze as stated by these guys, no! But it's worth it to try something new for a change.
Pumpkin Cream Cold Brew – If you follow us on FB you would have seen a couple of months ago that we tried making cold brew…….it's insanely different than your regular cup of joe. The acid is not there. Win. Win. It is fall y'all……so I am wrapping it up with a PUMPKIN CREAM COLD BREW! INSTAYUM. This recipe is insane and off the charts. It's worth going the extra mile when making cold brew at home. I promise it's the best!!
What's your favorite fall coffee drink!? I'd love to know in the comments how many have tried cold brew, nitro or matcha?!!!!